Last Updated on by Rodrigo @ OutofYourComfortZone
The world has changed significantly in recent years. People no longer prefer sitting at home and doing their work. Rather, the idea of becoming a digital nomad attracts them quite a lot. It is something that's getting a lot of popularity off-late.
Especially in the post-Covid era, laptop living has become a possibility. Everyone has understood that there is no need to be a part of the traditional office set-up to get things done! Rather, you can be a part of your work team while staying anywhere in the world.
The idea of digital nomadism combines traveling with work. It means that you can travel the world while being able to complete your job assignments. With the firms letting their employees turn into digital nomads, the tourism industry has also recovered most of the losses encountered during the COVID era.
Hence, it's a win-win situation for all!
Understanding the Concept of Digital Nomad Visa And Citizenship
The nomadic lifestyle of employees also requires some level of security and ease. The visa or citizenship that is specially designed to supplement the nomadic lifestyle surely helps a lot! With the help of this visa, the nomad can work remotely legally. Hence, he can reside far away from his company and still work normally.
Most of the time, the exact name 'the digital nomad visa' is not used. Rather, this idea is associated with a different name like 'global citizens program' or 'Cayman Islands visa'. The most common term, however, is still the golden visa program that lets the digital nomad travel while working.
Citizenship by Investment Schemes for Digital Nomads
Digital nomads can take advantage of citizenship through investment schemes such as citizen by investment St Lucia which help these global workers establish themselves literally anywhere in the world. Also known as a 'golden visa,' it enables you to move freely anywhere in the world.
Golden visa programs are of two types. One offers citizenship by investment (CBI) immediately and directly, while the other provides residency by investment. The latter is then followed by citizenship. However, it takes some years! It's completely your choice what program you want to go for. Whichever you choose, they offer similar benefits and advantages.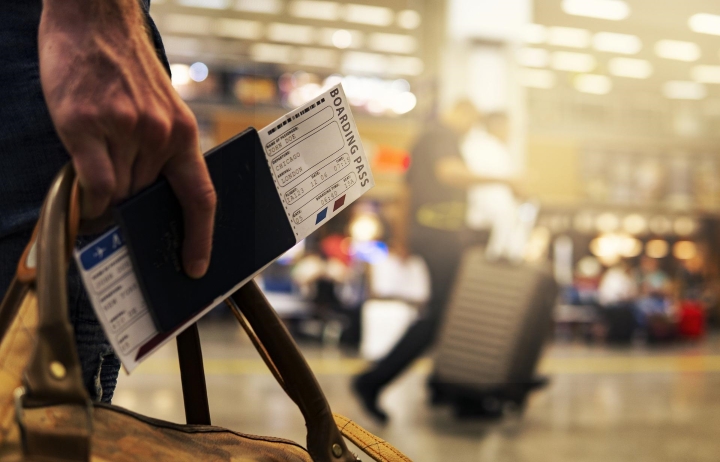 Benefits of Having a Second Nationality
For digital nomads, the citizenship by investment program comes with numerous benefits. Some of them include:
1. Social Security and Citizen Rights
This citizenship program offers similar rights to that of the country's citizens. The social security benefits are also the same for the new entrant. This way, it gets easier for the digital nomad to work from this new country. If it's one of the European Union countries, traveling to the member states gets even easier. Traveling across the Schengen areas without applying for a new visa is not required.
2. Ease of Starting A New Business
Another great benefit of using the CBI program is that as a new citizen, you can easily start a business in the country you enter. This way, you can have a company in your name, which will help you expand your customer market. Cyprus and Greece are two countries that are quite generous in this regard.
3. Moving with The Family
Taking your whole family through the citizenship by investment program is also possible. This program lets the digital nomad live and travel with family members without any restrictions whatsoever!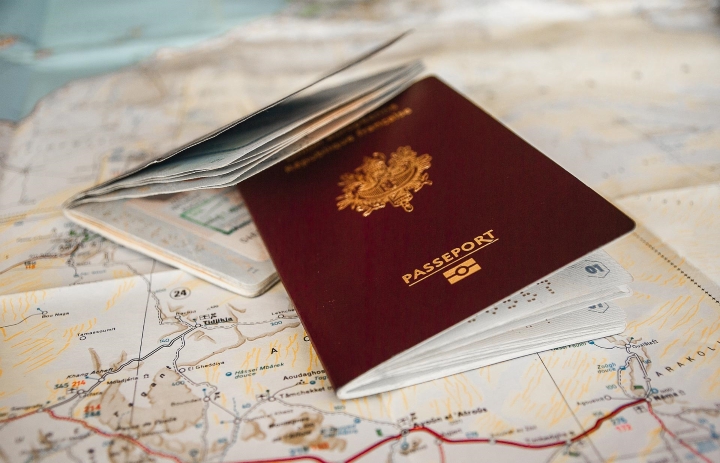 4. Ease of Taxes
As a digital nomad who has to travel a lot while working remotely, you don't need to worry about taxes once you obtain citizenship by investment. There are lots of countries that actually let you stay without having to pay substantial taxes.
If you are someone who is already living in a country that requires you to pay heavy taxes in various forms and manners, applying for a CBI program as a digital nomad will aid you in this regard. No matter if you are a content creator, a digital entrepreneur, or a website developer, you can easily save huge stacks of money by having a second citizenship.
You can choose a company that offers favorable tax benefits and apply for second citizenship. Certain countries also give you lifetime tax benefits as a permanent resident. Hence, your tax obligations may end altogether for the rest of your life.
5. Work in A Foreign Country
Owning a second passport doesn't require applying for a visa to work in foreign countries. If you have dual citizenship, you can freely work in another country for as long as you like.
Furthermore, you can seek additional work opportunities in both countries, but remember that foreigners go through extensive background checks compared to locals.
6. You Will Own Two Passports
As a dual citizen, it's your legal right to own two passports, which means you can carry them whenever you want, especially if you're traveling abroad.
So, for example, if you're a US citizen and want to become a citizen in a Caribbean country, your ease of travel will be improved since you can show either passport at the borders. Having a second passport eliminates the need for a lengthy customs process and guarantees you the right to enter both countries.
This is extremely beneficial if you have family members in both countries and you're frequently traveling. Or if you're a business person who conducts his/her apertures abroad. Dual citizenship can be a very lucrative investment that will allow you to take your business or start-up next level and expand globally.
Apply for Your CBI NOW…
Permanent residence comes with a lot of benefits for digital nomads. You just need to find the right kind of citizenship by investment program that would come within your budget and requirements. Once you can get the golden visa or second citizenship, traveling while working will be easy!
If you want to quench your thirst for traveling and still have a stable job, it's high time you should choose the CBI program and avail its benefits!
Planning your next trip?

Then don't forget travel insurance! You don't want to get stuck paying a ton of money and ruining your trip if you get sick or have an accident without travel insurance. WorldNomads is ideal for adventurous travelers, backpackers, or anyone looking to be protected during their trip. They cover almost every single activity you can image! Plus, you can have a 5% discount with the coupon code comfort5.

Already reserved your hotel or hostel? If not, we recommend Booking.com. They have a huge selection of hotels and hostels all over the world. Plus, in most cases, you can cancel your reservation without any costs up to a few days before the check-in date!

Still haven't booked your plane ticket and want to save big? Take a look at Momondo. It's a flight aggregator that combines several other ticket search websites to make it easier for you to compare prices and make sure you are getting the best deal.

And finally, will you need to rent a car during your trip? Then check out Rentalcar.com to search and compare car rental companies from all over the world in a single website. Then, you can find the cheapest price for the best car!