Last Updated on by Rodrigo @ OutofYourComfortZone
Owning real estate is one of the most stable investments worldwide. But the stark reality of things is that not everyone can afford to. People know and desire to own properties, but the challenge is saving up for it in an organized, non-strenuous, and easy manner.
If you are targeting real estate in Thailand or anywhere else in the world, specific proven steps can help you actualize your dreams.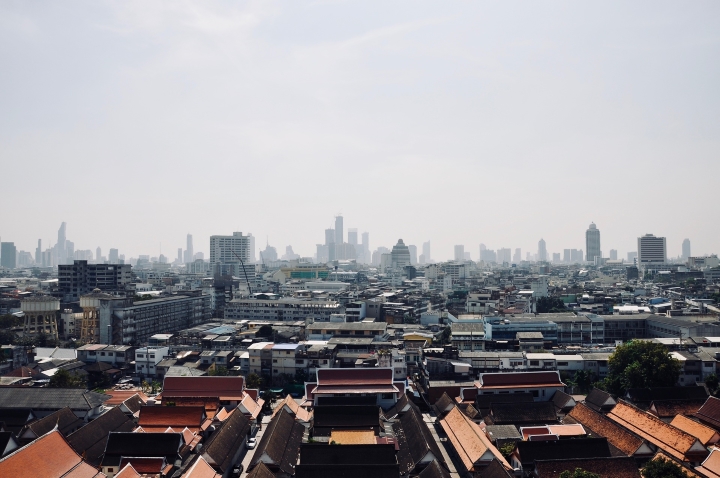 Choose a convenient option
Generally, there are two methods of purchasing real estate worldwide. That is, by cash payment and payment by a mortgage plan. Both ways are lucrative and beneficial, and it is only a matter of preference and availability of funds. Those who buy in cash payments use an instantaneous lump sum, which is often a bank transfer (especially for huge sums) to perform their obligations under a contract.
Using the cash method allows you access to some discounts because mortgages carry an interest rate that may make your total liability more. On the other hand, a mortgage is a housing loan modified to suit a payment plan where the mortgagee pays back the sum with interest over a specific period of years.
In reality, many people cannot afford to purchase a house with an upfront payment. Although paying that way will help the whole negotiation process, you should consider a mortgage if it will be easier for you and your household.
Draw a budget plan
Budgeting is the secret (difference) between a man who always has savings and a man without any. Start budgeting today.
Whichever plan you choose, you also have to develop a budget that suits your needs. Regarding budgeting, you should check the real estate prices in Thailand, especially in the city of your choice, to see the price ranges and calculate how you will get them. Here are some ideas:
Decide on your most preferred housing option and then a second most preferred option. For example, you can pick a bedroom apartment as your best choice and a condo as your second.
Check for the prices of your first and second choice and pick the one that you believe is more affordable and useful for your needs; compare, contrast, and select a price range. To get more insight on the prices of properties and see the available listings across Thailand, read more on the official website Thailand-Real.Estate.
Then decide if you will pay by cash or mortgage. If you pay by a mortgage, start saving up your downpayment (this is often within 20 – 30% of the total property price). If by cash, then use the below plan.
If by cash, and you do not have savings yet, you should plan how to raise the money within a specific period. For example, if you need $150 000 to get your choice of housing, you can draw up a saving plan for 12 – 24 months and divide how much to save per month. For example, you may save about $12 500 or $6 250 monthly for 12 months or 24 months, respectively, to hit your target price.
Make your budget plan as short as possible because the purchase price will invariably increase.
Adjust your spending to accommodate and make room for more money allocated to savings.
Start it, stay at it, and remain there till you achieve your goal.
Remember the goal
Always remember the goal of owning real estate and how much comfort it will bring or how much earnings you can make from it. Keeping your goal in mind will help you stay motivated and disciplined in the face of many temptations to use the money for something else.
Also, you are encouraged to have a savings culture other than for specific mortgages such as this one. Having a healthy savings pattern will ensure that you have enough money for rainy days, and in cases of real estate dreams, you would only be working towards the balance rather than the entire purchase sum.
Thailand for immigrants
As a country that stands out for being culturally rich, Thailand has incredible cities for expats or digital nomads to experience rich cuisine, traditional festivals, relaxing paradise islands, friendly atmosphere and much more!
In addition, the Thai people are very kind, the cost of living is not that high (depending on your country of origin) and the quality of life there is very high, with its violence rate decreasing over the years.
It is important to point out that their healthcare system is not free and the chances of you finding a doctor who speaks english or your native language is very low. Because of this, it is interesting that you insure yourself with health insurance for expatriates or health insurance for digital nomads while you are living there. We have articles that can help you with that here on the blog!
Anyway, considering the general context, it is certain that you will probably not regret choosing Thailand as a country to live and buy your property!
Planning your next trip?