Last Updated on by Rodrigo @ OutofYourComfortZone
No trip to Thailand is complete without a stay in Phuket, arguably the top tourist destination Thailand has to offer. Most likely you'll stay at a beach resort and you'll want to make use of the facilities they have to offer and access the activities available. You'll swim, you'll sunbathe but when it comes to seeking out a shot of adrenaline, where should you look?
Don't worry, we've got you covered. See here travel tips and our list of the top 11 extreme sports in Phuket to get your heart racing.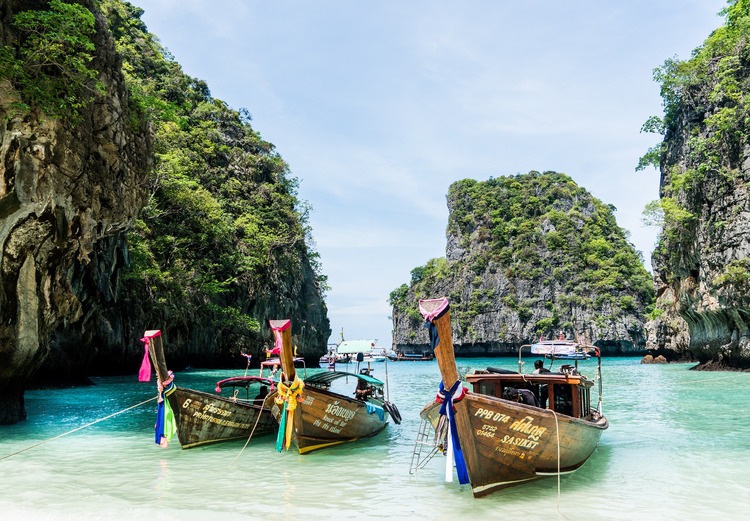 1. Surfing at Kata and Kalim beaches in Phuket
Surfing is gaining in popularity in Phuket, and the option to hire a board and receive some training from an accredited trainer is available on many beaches, most notable Kata Beach and Kalim Beach. Racing along on the crest of the waves is exhilarating and the size of the waves in Phuket are typically accessible for beginners whilst still being fun for more experienced surfers.
The best months for surfing in Phuket are generally from May to September, due to the consistent monsoon winds that produce swells of up to 4ft. Expect to pay around INR 300 per hour for the hire of the surfboard.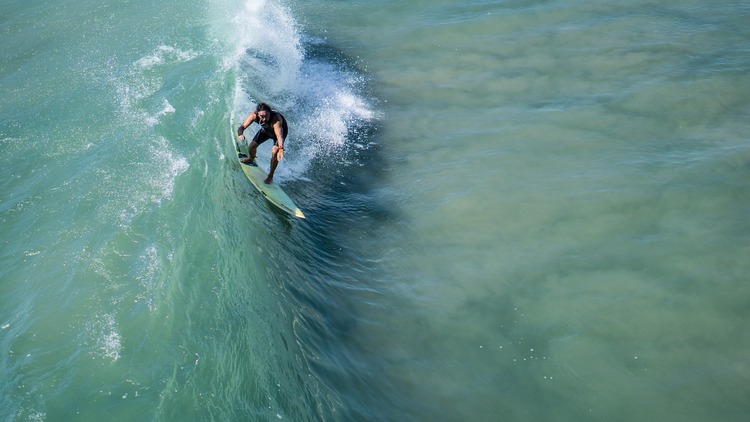 2. Ziplining in Phuket
Ziplining is a great family adventure and is an absolute must if you visit Phuket. Most beach resorts will help you with booking these experiences at Flying Hanuman in Kathu. Zoom from tree to tree as the jungle races past. Your kids will be whooping like Tarzan before their journey is through.
Taking the zipline adventure will remind you of the island's inner beauty, as this can often be forgotten whilst playing on the beaches. The thick forest of Phuket makes for a great day of exploration and outdoor activities. To head out on the ziplines costs INR 4100 per person.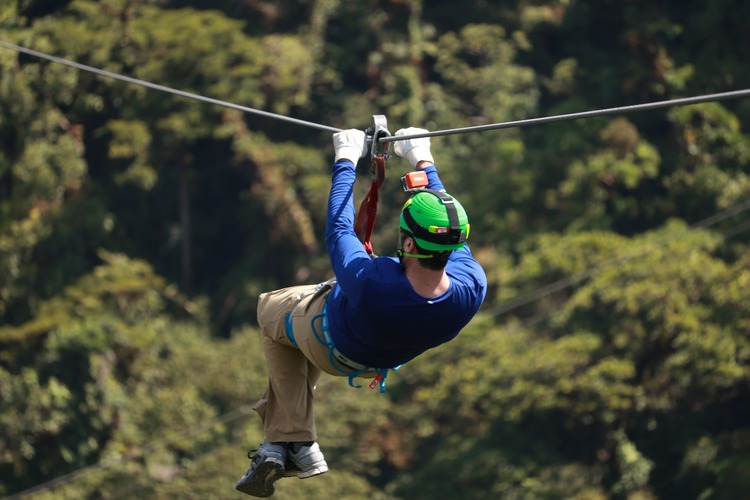 3. Bungee Jumping at Phuket Jungle Bungee Jump
Three, Two, One, Jump! Prepare to scream all the way down as you dive from the 10 storeys high platform and freefall through the air. Bungee jumping in Phuket is an awesome activity that gives you a freefall rush similar to skydiving. You will freefall for around 3 seconds until all the slack is taken by the cord and you begin to slow.
As you bounce back up and down a few times over the Phuket Lake and forests, prepare for all sorts of butterflies in your tummy. Check out bungee jumping at Phuket Jungle Bungee Jump, which will set you back around INR 4400 per jump.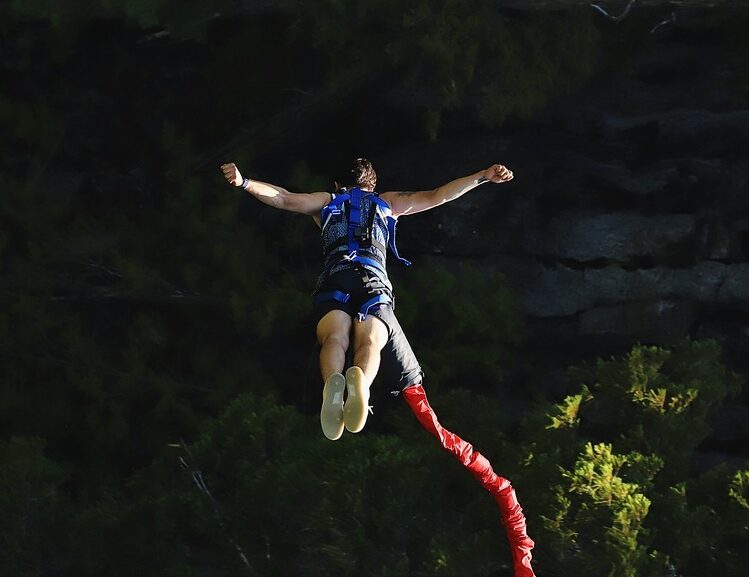 4. ATV Riding in Phuket
If the crowded beaches and town of Phuket are getting a bit much for you, head out on a guided ATV ride around the outskirts of Phuket Town. The route is beginner-friendly. Take in giant statues (of Buddha!), race across river fords and pass waterfalls. Your route will take you into the jungle too.
Riding an ATV is great fun and racing in and out of dips is exciting as the ATV's hit back down to earth. Your hotel or beach resort can help arrange for you to get a tour from ATV Phuket Tours in Thailand, Phuket Town, which will set you back INR 3800 and will include your hotel transfers and refreshments.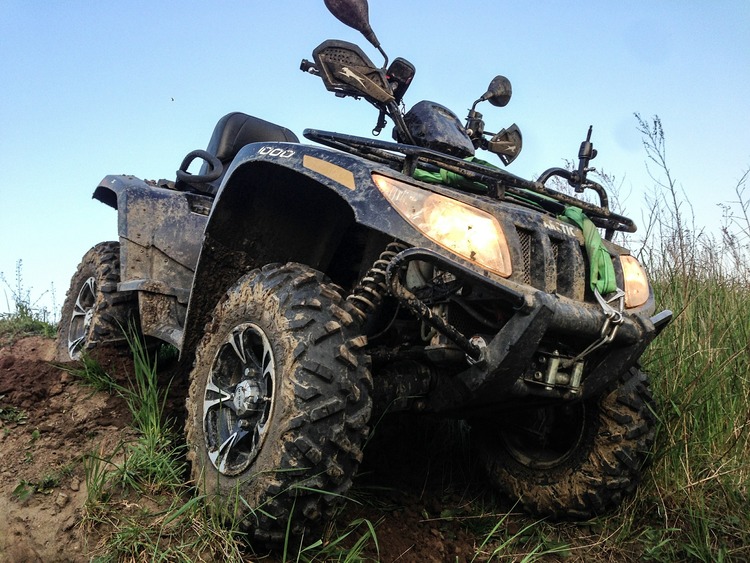 5. Motocross Dirt Biking in Chalong
Perhaps only one for experienced motorbike riders, Motocross Phuket in Chalong, Phuket Town, provides riders access to an enclosed circuit, riding over rough terrain. Open your throttle and race over lumps and bumps to get your heart racing. Speed, noise, mud spraying as you fly over dips, what more can you ask for?
For just INR 5400 you get a 90-minute introduction to the sport and the appropriate riding gear, including a GoPro so you can record footage of your laps.
6. Scuba Diving in Phuket
Heading back out to sea, there is scuba diving. Scuba diving lets you access the mysteries of the deep. Check out the coral reefs and bottom dwellers as you strap an air tank to your back. Be sure to check in with a qualified instructor and obtain your PADI certificate to be sure that you know what to do to keep yourself safe as you take on this adventure.
The cool turquoise waters around Phuket invite you to explore and the diverse marine life and colorful reefs are waiting for you to visit. You can get a full package, with gear hire, boat transfers and refreshments for around INR 8000, which will include several dives. Check out Sunrise Divers Phuket or Aussie Phuket at Patong Beach, Kathu.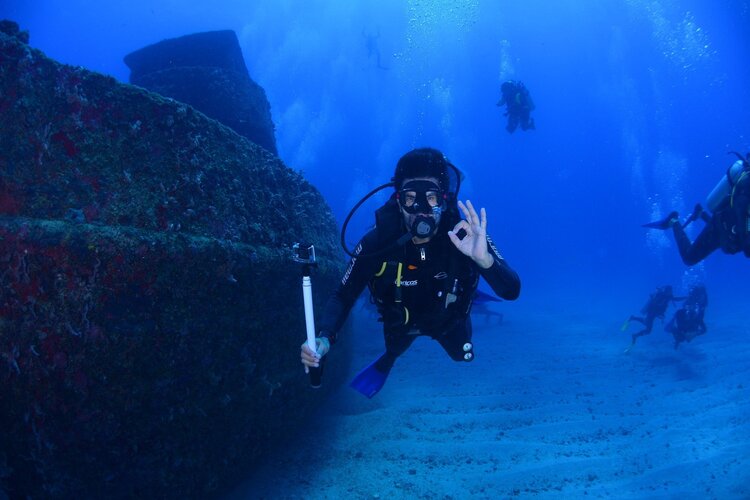 7. Windsurfing in Rawai Beach
Whilst windsurfing shares a lot with surfing, the addition of a sail that you need to maneuver in order to pick up speed adds another dimension. Now not only can you ride the edge of waves, but you can also zip along the surface of the flatter Andaman Sea when the waves aren't so prominent, deftly turning the sea breeze to your desires.
Battling waves and wind is ideal for the adventurer who seeks a complex but rewarding challenge. To learn how to windsurf, head over to Phuket Windsurfing School in Rawai Beach, where you can take instruction and then hire a board for INR 400 per hour.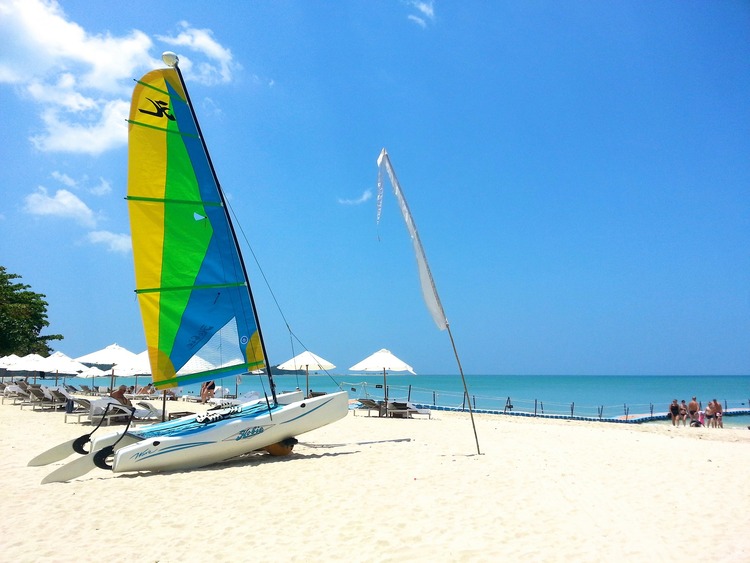 8. Kite surfing at Muang Phuket
As we continue to up the stakes on the water, give serious consideration to Kite surfing. This is an extreme sport that can see professionals leaping as high as 50 feet on particularly breezy days, though you are unlikely to attempt anything quite so lofty if this is your first time. Kite surfing is undeniably cool.
You are pulled along at great speed by large parachutes that are being blown along. This drag will not only get you moving fast along the surface of the water but can also lift you from the surface of the water, particularly if you maneuver the parachute correctly and jump. Head down to Kite Zone Phuket at Muang Phuket to try out this adventure for just INR 2400 per hour.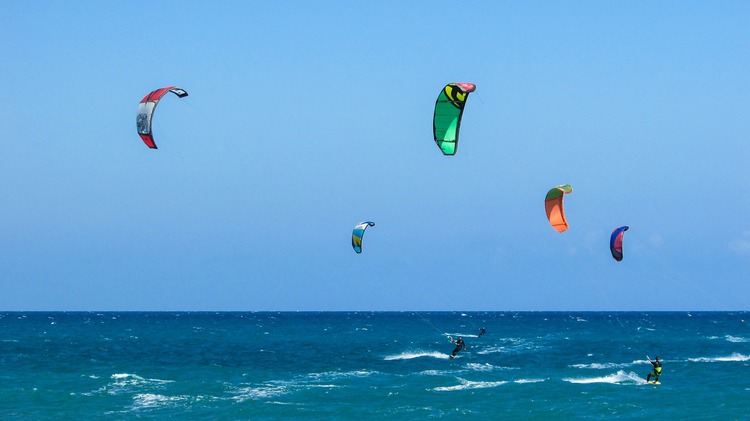 9. Wakeboarding in Kathu, Phuket
Continuing the theme of being pulled along at exciting speeds, try wakeboarding. Wakeboard is similar to Kite surfing, except that instead of a parachute to pull you along, a speedboat is used. You will strap on a lifejacket and then clutch the cable tight as you are pulled along behind. The speedboat typically moves at between 15 and 25 mph.
New wakeboarders may prefer the slower speed, but this will still feel anything but slow, particularly when the boat turns and the wakeboarder slaloms around behind. Fast speeds will make the wake feel firmer, allowing more experienced boarders to jump or perform tricks. Head down to Phuket Wake Park, a man-made lagoon, in Kathu to take part in this activity, which will set you back INR 650 for a two-hour session.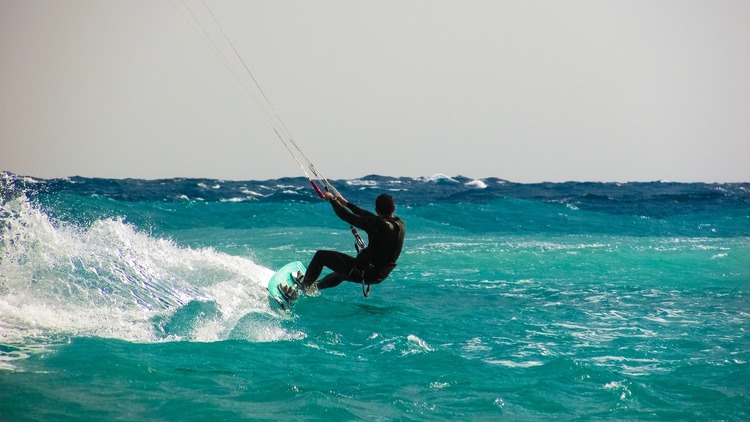 10. Parasailing everywhere in Phuket
Taking to the air once again, Parasailing is for those who want to fly high without the need for special skills. You will be pulled along by a speedboat again, but this time you are wearing a lifejacket that is attached to a parachute. The parachute picks up the air as the speedboat drags you along and before you know it, it lifts into the air, taking you with it.
Once in the air, you'll get a great view of the sea, the jungles, and everything else below you. You can enjoy parasailing on all the main beaches, including Kata, Karon, Racha, Coral, and of course Patong Beaches. You can expect to pay between INR 800 and INR 1300 per trip.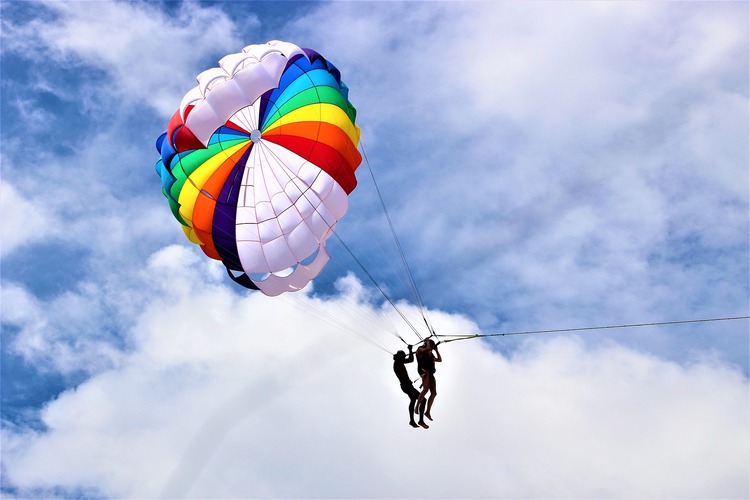 11. Snorkelling
Our final offering is snorkeling. Whilst not as high adrenaline as the majority of this list, it is a great way to start or finish your trip to Phuket. Armed with nothing but your swimsuit, mask, flippers, and snorkel, you can head straight out into the water to interact with the diverse marine life and enjoy the beauty that lies just beneath the waves.
The hire fee is low and there is no need to take any training, making it a simple activity to slip into your itinerary. You can indulge in a snorkeling trip with a dive shop, such as Super Divers on Patong Breach in Kathu, for around INR 3000 per hour.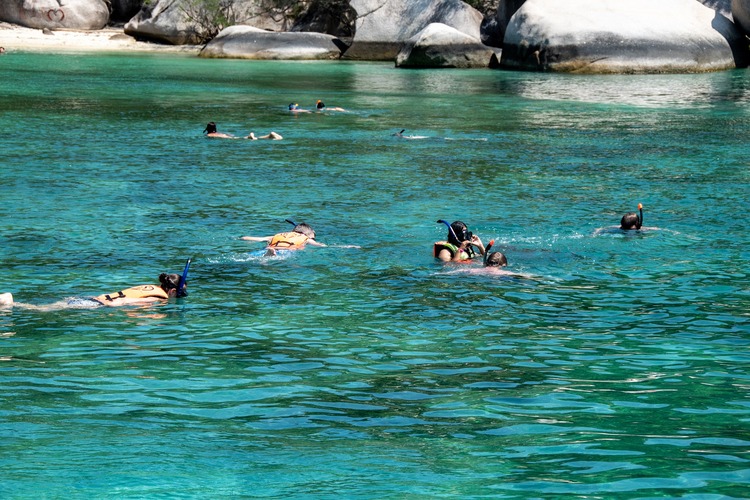 Best Travel Insurance for Extreme Sports in Phuket
If on a trip with a traditional itinerary a good health insurance is important, on a trip where you will practice extreme sports it becomes essential. Even with all the precautions, performing extreme activities puts you at risk and it is always better to be prepared for accidents.
Some of the best and cheapest extreme sports insurances are:
1) World Nomads (Planos Standard ou Explorer)
2) SafetyWing
3) IMG Global (Patriot Medical com "Adventure Sports Rider")
4) HCC Medical Insurance (Atlas Travel International)
If you want to know more details about these plans, check out my article on the 7 Best Travel Insurance for Extreme Sports and Adventure Activities.
Conclusion
It's not hard to find extreme sports anywhere in Phuket. It is one of the jewels of Thailand, so whether you are staying at a beach resort, a hotel or simply passing through, there is an opportunity for you to take up something new and exciting that you have never tried before.
Plan your itinerary carefully to pack as much action into your trip, but of course, take time to chill out on the beaches or jungle walks. For the perfect well-rounded experience of Phuket.
Furthermore, if you are going to backpack in thailand on a budget, for example there are many things you need to consider.
Article written by Catalin Geangos from TravelTrained.com
Planning your next trip?