Last Updated on by Rodrigo @ OutofYourComfortZone
The COVID-19 pandemic has negatively impacted the hospitality and travel industry, including world-class resorts and major airlines. Most travel enthusiasts consider recreational traveling as an option of keeping up with the ravages of the current pandemic.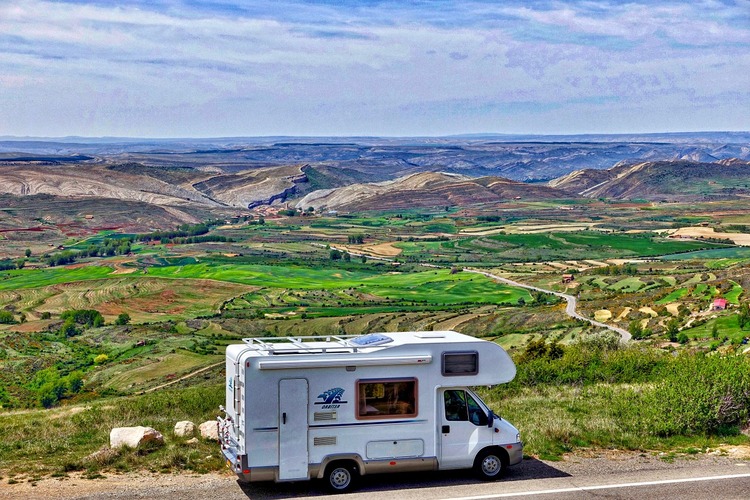 Some industries are positioned for RV (recreational vehicle, or motorhome) travel and are willing and capable of meeting customer travel needs. The RV travel business is booming as players can maintain social distance and adhere to other safety protocols. This post addresses the question of why RV travel is here to stay. 
   

1. RV traveling helps with the need for freedom
Americans love being together for activities such as sports and concerts. They are not used to various restrictions and so RV travel can meet their desired freedom expectations. 
If vacation opportunities are stopped, people can be confined at home. Vacations provide opportunities for people to engage in recreational activities that are not practically possible at home. The desire to be away and enjoy freedom has caused many people to turn to RV travel.
People consider RV travel as a real vacation because they can enjoy road trips with kids or with their peers. It is an opportunity for them to exercise their freedom to see the world without stepping on other people's toes. They can observe the social distancing rules without being confined in their homes. 
 

  2. RV travel is safer than other options in times of Covid
Because of the COVID-19 pandemic and the way the virus spreads, RV travel is a safe activity. With this kind of travel, travelers assume control over their meals, transportation, and accommodation. 
Whereas homes can be a safe place to be, RV is an integral part of a home because it is easier to observe all the safety protocols. The safety measures applicable at home are converted into homes on wheels. 
An RV enthusiast and a full-time essay help provider says that the increased demand for self-catered travels has increased the popularity of RV travels, with bookings increasing steadily. With onboard facilities such as a bathroom, kitchen, and living room facilities accessible by travelers, RVs provide a means of experiencing the world while remaining isolated. 
Since RV travel is self-contained, people don't have to use public facilities. They can cook, eat, clean up, and sleep in their own space as it happens in a family setup. However, the travelers are responsible for keeping the Rvs clean and this can be tough, especially where people are mixing with pets. To improve hygiene, travelers should use good cleaning products to sanitize surfaces.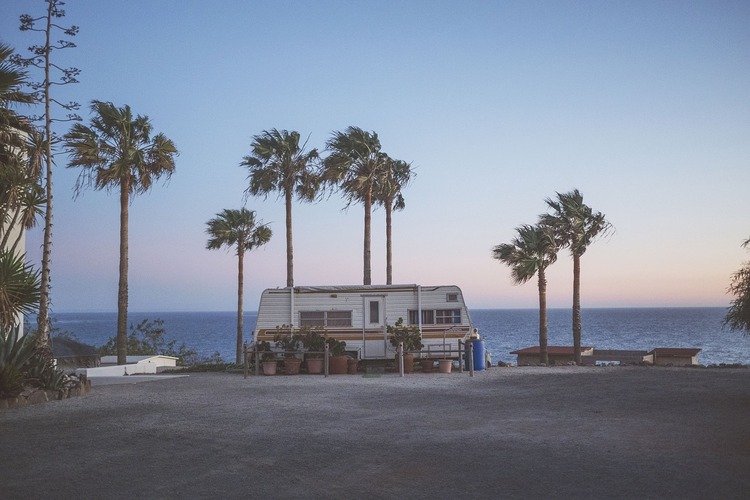 3. You get more enjoyment by traveling with a motorhome
One of the reasons why RV travels are not ending soon is because there is much to see. The travelers can include the well-known destinations in their itinerary and get to see more than that.  
There are many amazing sceneries around the popular attractions. For instance, taking a drive through a monument valley or taking a unique route is interesting and there is no need to stop. 
RVs are a great opportunity for travelers to experience the Southeast beaches and great mountains. Even with COVID-19 restrictions, they can enjoy most of the popular travel destinations. 
The last year has been marked with increased RV bookings. One of the top destinations in 2020 for RV travelers was the Yellowstone National Park. Other destinations include the Grand Canyon National park, Zion National Park, and the Great Smoky Mountains National park. 
    4. Craving for the open road on a RV
Travel enthusiasts crave road trips once in a while. 
Although there seems to be a global shutdown, the roads remained open, and this paved the way for people who live RV travels. Sometimes people don't have enough time to travel due to their busy work schedules. 
An all-inclusive resort, a cruise, or a flight over the weekend can save valuable holiday time. However, an efficient, memorable, and quick vacation can take the form of a road trip. A family road trip is an excellent way of spending time together and enjoying more scenery. 
People are appreciating the benefits of grilling their own food, designing a patio in a quiet place, and accessing many amenities. RV travel provides better recreational experiences than ordinary camping because of its home-like setup. People with strict work schedules can take a few days off and enjoy road trips to enjoy outdoor experiences.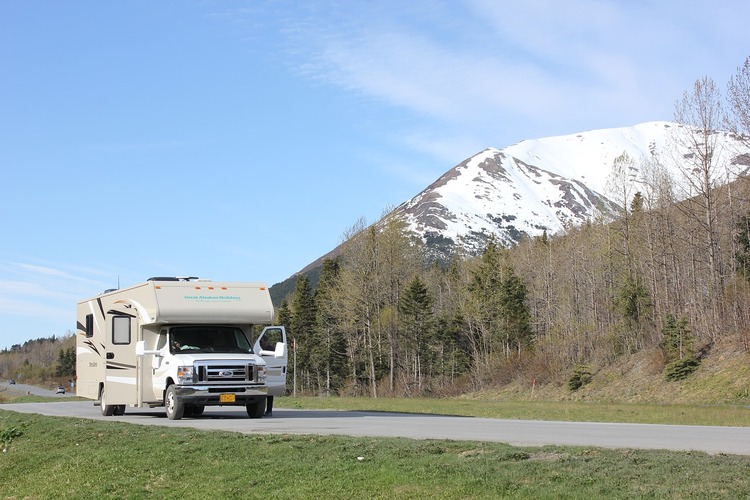 5. You have more time not to travel with a RV
The COVID-19 pandemic has changed the way people view time as they work remotely. Going to the office every day is no longer necessary and people find themselves saving some great bunch of time. 
People are slowly realizing that they can work from their living rooms, backyards, and also as they travel. There are no more marching bands, dance lessons, soccer practice, and so on. With the unprecedented work adjustments, people have realized that they can spend their free time engaging in recreational activities. 
Kids don't have to stick to strict school schedules and many schools resumed under homeschooling arrangements. RV travel is a great way of spending free time and allowing people to enjoy doing what they love most. 
   

6. It is cheaper to travel with a RV since you don't need to fly and hotels
Many first-timers in RV travel are attracted by its cost advantage because it does not involve airfare and hotels. However, the travelers are required to cater for insurance, gas, park fees for RV, and RV rental. 
Renting an RV is cheaper than staying in a hotel and travelers can save up to 60% in travel costs. With RV, people can also save big on meals and accommodation. However, the cost of RVs depends on other factors such as travel destination, travel type, and the travel gear required.
Since travelers typically live in a vehicle, they may need a lot of items for regular use. It is important to take into consideration the cost of these requirements when planning a trip. Many RV parks have provisions for extended stays and so the rate per night can get cheaper for those who choose to stay longer.
 

  7. Traveling with a recreational vehicle helps you connect with nature
RV travels allow people to enjoy nature and enjoy sleep. If the RV parks are too busy, the travelers can go boondocking by camping on RVs without hookups. The most important thing is to understand the rules and get permission to park the vehicle at a chosen location while leaving the site clean. 
People are now becoming health conscious and so they are choosing RV travels over the traditional hotel bookings. People who connect with nature are considered healthier than those who lack such connections.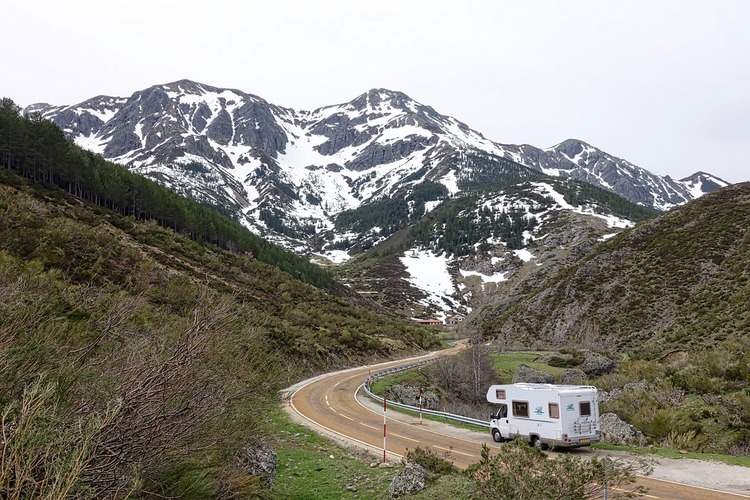 RV travel can enable travelers to connect with nature through:
Observation

.

They can have better experiences by starting the day with a good breakfast and observing nature by involving all the senses. 
Walking

.

Such travels provide an opportunity for travelers to park their vehicles and take a walk through a forest path. 
Picnics

.

Dining in good outdoors is a good experience for many families. Favorite romantic experiences and childhood memories involve picnics. RV travels provide opportunities for families to enjoy picnics as a way of connecting with nature. 
RV travel is something that many people have started appreciating during the lockdowns and travel restrictions and is here to stay. 
Conclusion
People are making deliberate efforts to move away from their screens and engage with the outdoors. There has been an increase in demand for RV travels over the past few months because of the need to break the monotony of staying at home during difficult times. Since many people have adapted to this lifestyle, the trend is expected to continue in the future. 
Author Bio:
Charlie Svensson is a professional writer working for an essay writer service. He is a well-known name, especially due to college paper reviews that offer great insights to the readers. He is skilled in content writing, blogging and academic writing. 
Some of his favorite topics include environment, college life, digital marketing, international business and politics. His major strength is in writing in a way that would appeal to an entire group, no matter how diverse it is. 
Planning your next trip?