Last Updated on by Lohanna Reis
Studying abroad is one of the most exciting and life-changing experiences you could have. It's also one of the most challenging and stressful ones. No matter whether you're going to Europe, Asia, or the US to attend a university, the documentation you'll have to prepare is no small matter. 
While you can have some paperwork sent to you by friends or family in case you forget it, it's best to set out prepared. Here's a checklist of the documents you should think about while preparing for studying abroad in 2022.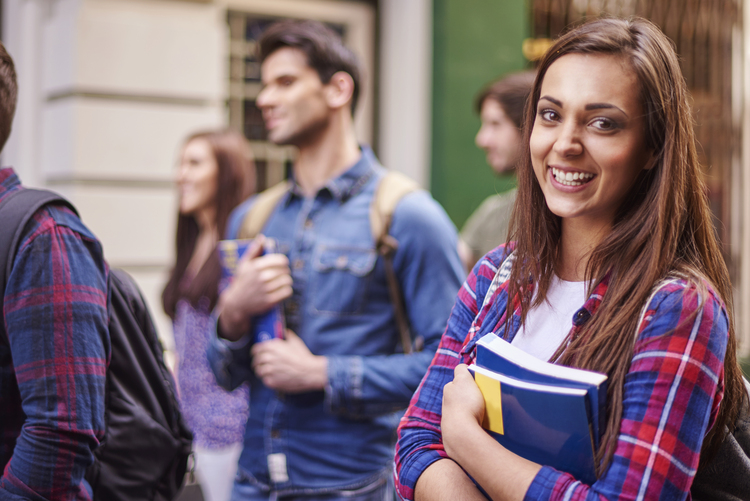 Perks of Studying Abroad
What are the benefits of studying abroad? After all, you could simply enroll in a local university and attain a degree in whichever field you're interested in without migrating. 
Going abroad and spending several years in a different living environment changes you on a fundamental level. You become more self-aware, self-sustainable, and most importantly – open to new and exciting things. You will make new friends, network with university students from abroad, and learn new languages simply by being yourself. 
When going gets tough, you can look for top essay writers' help with writing essays or finishing college assignments. Writing the best essays, academic papers, and case studies will become so much easier with the perspective of an international student. Here are some excellent reasons to consider studying abroad instead of settling for a local option:
Expand your resume/CV for

future career opportunities

Create an international network of acquaintances and colleagues

Gain new life and survival skills by managing your student life abroad

Visit new places, countries, and sights you otherwise wouldn't

Discover new cultures and ways of living from across the globe

Go through once-in-a-lifetime experiences with like-minded international students
Documents Checklist Tips for Studying Abroad
   1. Start Learning a New Language Early and Consider Acquiring Certification
No matter where you go to study abroad, odds are that your country of interest will have minimum language knowledge standards for academia. This means that you may have to attain a certain level of German, Chinese, or Russian before heading out, for example. Some of the most popular languages, based on their user bases, are:
English

Mandarin

Hindi

Spanish

French
It's best to get in touch with your target university and inquire about international student programs from first-hand sources. Your university may have dedicated programs for English-speaking students and only require you to submit proof of speaking English. In that case, you may also need to explore your TOEFL, IELTS, or PTE English certification options locally. Official verification is a must for academic-level studies, so be certain of what it is that you need.
   2. Update your Resume/CV
Graduate and post-graduate programs around the globe often require their students to submit resumes or CVs when applying. This is done to check the student's previous academic and professional experiences. You may also be interested in looking for part-time work while abroad, so updating your curriculum vitae beforehand is a great idea. 
You should also look into translating any documents you prepare for your studies abroad. Even if your university facilitates English-speaking courses, you will need localized documents for one purpose or another. Update and translate your resume/CV before going abroad to make it easier for you to find student work and apply for the course you want.
   3. Write your Statement of Purpose (SOP) in Detail
Depending on which country you want to study abroad in, you might be required to write your statement of purpose (SOP) beforehand. SOP is used by academic institutions to determine the student's viability for particular universities and courses. Think of it as a more comprehensive, college-oriented cover letter. Your SOP should consist of the following points:
Introductory personal statement (who are you)

Personal and professional goals (where do you see yourself in the future)

Academic achievements so far (previous education)
Many universities consider SOP a mandatory piece of documentation, so contact your target university for more details. Also, if you think you need help with writing a paper properly, you can get help from an online professional at SupremeDissertations to proofread and format your SOP adequately. This will improve the first impression you make with the university and get you a step closer to admission.
   4. Gather your Letters of Recommendation (LOR)
Letters of recommendation (LOR) are especially important for post-graduate studies but can be necessary even for graduate studies. LOR is typically separated into two categories, academic and professional – both are self-explanatory. As a student going abroad, you will want to gather as many LORs as possible from your existing academic and professional networks. 
Past professors and employers who were impressed by your performance will surely help you and write a LOR to help you enroll in a course abroad. Most universities require 1-2 LORs to be submitted so explore your options on time and reach out to your professors/employers. Again, it's good practice to have these documents translated by a court translator and stamped so that they're officially accepted in academia.
   5. Check your Visa Requirements at the Local Embassy
Visa documents serve the purpose of allowing student travel and residence for foreigners visiting from abroad. Depending on your citizenship and the country you want to study in, you might run into issues with Visa requirements. 
Applying for Visa as a student is a multi-step process and it's best to visit your local embassy to inquire about it. There are no universal rules to applying for a Visa, as each country will treat foreign students staying within their borders differently. 
However, it is easier to get a Visa as a student as opposed to someone who is looking for a work or business Visa. Check your passport validity for the country you want to study in through official sources and you won't have trouble securing the necessary documentation on time.
   6. Get Reliable Health Insurance from your Home Country
Again, depending on where you want to study and from where you're coming from, you might need to get extra health insurance from your country. German health insurance laws for example require mandatory health insurance for everyone residing within its borders. On the other hand, countries in Eastern/South-Eastern Europe are laxer with health insurance and you will need extra insurance from home. 
Be very mindful of your health insurance because you never know when you might get sick or get hurt while studying abroad. The current global pandemic issues are also something to think about because mandatory vaccination may be required for your studies. Go through the trouble of having your insurance papers issued in English or translated into the local language before heading abroad.
If you have questions about this, check out my article on the 7 Best and Cheapest Health Insurance for International Students and Exchange students here. 
Summing up…
The essential documents needed to study abroad are:
Start learning a new language early and consider becoming certified

Update your CV/CV

Write your Statement of Purpose (SOP) in detail

Gather your Letters of Recommendation (LOR)

Check your visa requirements at the local embassy

Get reliable health insurance from your home country
Wrapping Up and Heading Out
While this document's checklist may seem overwhelming at first glance, you must understand your position as a student abroad. You are still a foreign citizen living and studying in Japan, Greece, Russia, or China. 
Given that international relations between different countries vary, it's always a good idea to visit your target country's local embassy before doing anything else. Embassy representatives will always have a checklist of mandatory and recommended documentation for students who want to attend a university in their country. Use this checklist as a baseline and use our list to back up your findings to prepare for studying abroad as best as possible.
Author:
Nicole Garrison is a content strategist, writer, and contributor at SupremeDissertations. She is a dedicated and experienced author who pays particular attention to quality research. In her free time, Nicole is a passionate runner and a curious beekeeper. 
Planning your next trip?