Last Updated on by Lohanna Reis
The Golden State is perhaps one of the best locations to visit for proud owners of a motorhome or RV. The state's many highways and trails allow travelers to see a diversity of great views without sacrificing the luxuries of an urban home. Indeed, campers can have a week-long trip or even a month-long trip into the mountains while being close to the comforts of civilization!
However, you must find the right grounds to park if they want a truly enjoyable california rv trip. The right grounds could spell the difference between a trip with running water and sanitation, and a trip with nothing but the basics.
Campers must find the right site that fits their itinerary, the specific services offered, and their own convenience and comfort to help viewers along this process, we have provided a few suggestions down below.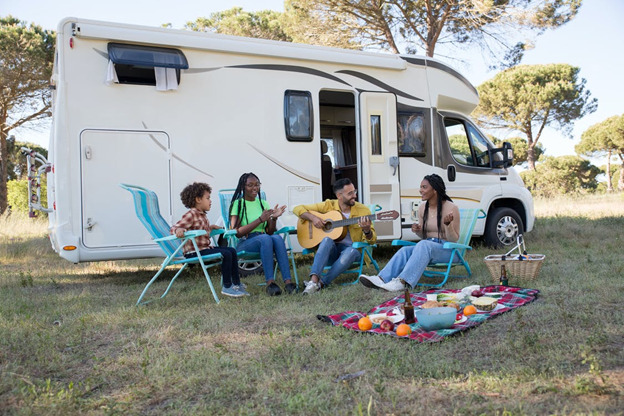 Starting Your Search — What's Important and What's Not
Location is perhaps the most important thing we suggest campers think about, and we're not just talking about the grounds themselves. Consider the specific sites you're planning to visit on your trip and do your homework on how long you intend to spend at each site.
This is because the biggest intangible cost of an RV trip is transport time. It's entirely possible that if you choose a location far away from your main tourist haunts, you'll lose half your vacation time traveling between spots.
Hence, we suggest that you consider staying within the same region as your camping ground most of the time: San Francisco campers should remain in the south, while Kings Canyon and the Sierra Madre campers should travel around the north most of the time.
Furthermore, campers should think about what sacrifices in terms of material services they're willing to make. Campers who want the absolute best in terms of material quality should also think about which locations can offer their desires, like a beach or a swimming pool.
For those who want to roam national parks, more strategic services are essential — proximity to hospitals or availability of general stores should be considered. In general, the principle "buyers beware" applies here — always do your research on how good the quality of services is.
Finally, RV users should think about how exactly their schedule and budget will impact their trip. After all, a motor home travels only as far as your wallet will allow — and with the rising cost of fuel and commodities, it is important to consider how much you can afford to burn.
Similarly, traveling during the vacation season will force you to compete with a horde of tourists for natural wonders and tourist sites. Hence, we suggest that campers chart their trip out in advance and always keep in touch with locals to understand conditions on the ground before they embark on their trip.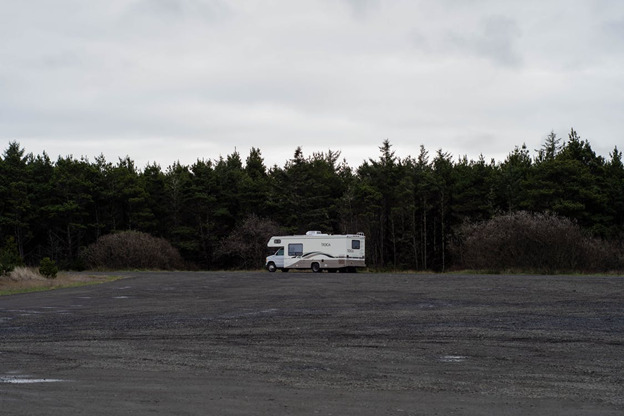 A Few Good Spots
We've compiled a list of suggested campsites that may help you in your planning.
Sam's family Spa
This spa is a must-go if you're interested in going to the Palm Springs area of California. The famed hot springs and beautiful desert scenery of the area make this place a consistent attraction for locals and international tourists alike. It is also located near Joshua Tree and Pueblo Museum for those interested in seeing natural wonders.
But the Spa has delights of its own: it has a myriad of facilities such as picnics and barbeque pits, and its recreation room sports game equipment from ping-pong to pool and TV. And that's not even counting the proximity of the Spa to famous places like Boomers and Coachella. If you're into scenery and relaxation by day and partying by night, this Spa is for you.
Ramblin' Redwoods Campground
The Ramblin' Redwoods Campground is a good place to consider if you're looking for places near the Redwood National Park. This serene forest is just a drive away from the campsite, which also offers a comprehensive range of facilities catering to tourists like walking trails, laundromats, play areas for children, and more. This makes it one of those rare camping grounds that can be used for Scout troops as well as families — it's accessible to all ages!
That said, the camping ground is also close to other prominent national parks like Klamath and Six Rivers, as well as more conventional tourist, haunts like Ocean World and the beaches of the area. We recommend that travelers who do want it all use this campground as the center of their planning for their trip — they can start their day at the beaches, travel the forests in the evening, and rest amidst the magnificent scenery of the Redwoods.
Truckee River RV Park and Paradise by the Sea
For people who want to stay by specific scenery and avoid traveling far, Truckee River RV Park and Paradise by the Sea are both good options. Truckee River offers distinctly riverine opportunities, being a close walk away from Lake Tahoe and surrounded by the beauty of the landscape that surrounds that great lake.
Rafting and water activities are available at the River, while hikers, bikers, and even skiers can take advantage of nearby facilities to race their vacation away.
Paradise by the Sea, on the other hand, is exactly what the name suggests — it is close to Oceanside in the north of San Diego, and a short distance away from SeaWorld and Legoland.
Travelers who don't want to leave the comforts and stunning nightlife of the city can simply travel to these destinations, and at night they will have a staggering amount of creature comforts to choose from. There is even a hot pool and a spa! That said, this resort is more pricey than its competitors, so budget accordingly.
Sierra Skies RV Park
Finally, for history buffs, we recommend the Sierra Skies, RV Park — it is close to the historical site of Sierra City, a site inhabited since the days of the Wild West. History-minded Roadtrippers can also wander their way through the churches and miners' emporium, pondering the lived history of the area.
If that's not your cup of tea, the nearby Tahoe National Forest and Pacific Crest Trail offer plenty of opportunities to do sporting activities like riding horses and ATVs, and, of course, the park itself offers swimming, fishing, and even snowboarding during the winter months to keep restless campers occupied.
In Conclusion
RV Camping isn't just about driving — it's about giving yourself the time and space you need to enjoy the magnificence of the world around you. We hope that these tips have helped you plan for a trip that will truly blow you away, with both great scenery and good services accompanying you in America's Golden State.
Planning your next trip?