Last Updated on by Lohanna Reis
Hey RV travelers!
When it's summer you know it's the time to enjoy the great outdoors. 
RVing allows you the freedom to travel the way you want, with who you want, and everywhere you want to go.
But there is one thing you want to keep in mind.
Your, and your family's safety should be a top priority. Besides, you need to help protect the environment at all times.
This begs the question…how do you stay safe while RVing? Or how can you help the environment?
In this article, you're going to learn some practical tips for planning an RV trip to ensure you, and your family members stay safe during the trip.
Remember that RV trips are an exciting and rewarding experience. This explains why RVing is one of the thriving trends for families, couples, etc. According to a report published by financial analysts at Essay on Time, RVing contributed over $110 billion to the U.S. economy in 2019 alone. 
However, traveling on open roads, staying in campsites, or exploring the wilds can be dangerous. 
Besides, you're likely going to encounter all sorts of people- from drunk drivers to predators and thieves. Breakdowns are also inevitable not to mention potential risks associated with nature. This explains why it is important to make safety your top priority, especially if you're going to travel with your family.
This article will help you plan and prepare for your RV trip so you can avoid or be able to deal with any situations you may encounter.
You will also learn how to help the environment in the course of your RV trip.
Whether you have had an enjoyable RV trip before or you're a first-time RV traveler this planning guide will teach you how to stay safe and help the environment.
 

  1. Conduct Some Background Checks and Research in Advance
First things first, when planning an RV trip, you need to conduct thorough research. This includes finding out about the services offered by parks and campgrounds and the fees charged.
You also want to know everything about the safety of your travel destination. The last thing you want to do is to go on an RV trip in an unsafe park. Find out how to contact the concerned people in the areas you want to travel to know about available services and anything else you need to carry during your trip.
 

  2. Know What to Bring for Your RV Trips
RV trips are similar to any other trip you might have had, although there is a slight difference. The things you carry will depend on your travel destination.
In this case, you need to carry items and supplies that make you comfortable.
Bring toiletries and clothes.
Note that RV trips are about outdoor experiences. Make sure you bring appropriate gear for outdoor adventure.
In that case, make sure you carry rain jackets, hiking boots, or winter coats.
Make sure you know the weather and condition of your travel destination and what you plan to do then carry things that will help you have an enjoyable experience.
The good thing is that an RV allows you to carry blankets, food, pillows, drinks, sheets, and even your four-legged furry friend unlike other kinds of trips.
The biggest difference between other kinds of trips and RVing is that when going for an RV trip, you have to stock items and supplies you will use.
For that reason, make sure you have all that you need during your trip before you start the trip. Don't miss cutlery, a pot, pans, flashlights, compass, paper map, first aid kit, etc.
Some RVs have built-in refrigerators to allow travelers to carry their favorite foods and snacks.
Just don't carry too much food because you can get more on the way.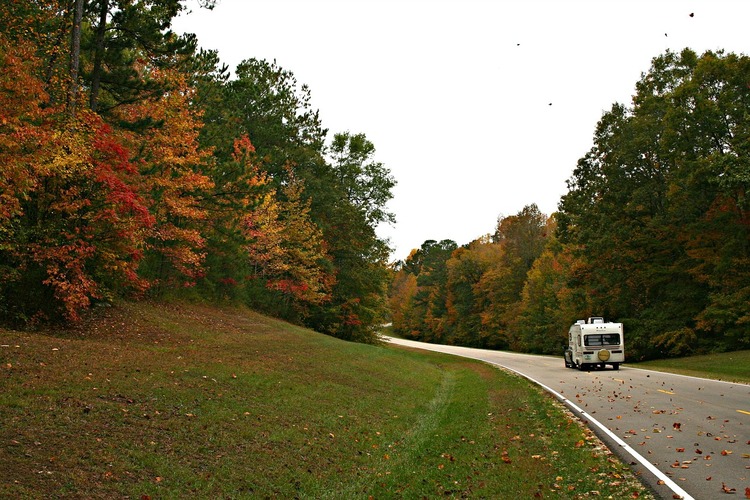 3. Keep Your Vehicles (RV/Motorhome) Maintained
If you don't take care of your vehicles, it will not take care of you. And remember this can be a recipe for getting avoidable accidents.
Undoubtedly, repairing and maintaining vehicles is costly and time-consuming. That's why many people have left their coaches to fall into despair.
Note that it's unsafe to drive on such coaches.
If your RV or tow vehicle isn't well-maintained or repaired, you'd better rent one or find other means of traveling. You don't want to put your and your family's lives in danger.
You're on the road and your RV or motorhome is running great. You don't want to think about what will happen when it doesn't, so you better keep up with regular product guides and recommendations that will help you to keep your motorhome or RV maintained. 
You could also learn how to do minor fixes yourself just in case something happens along the way, you can do the repairs yourself. The internet is an amazing place and it's easy to find guides and tutorials on things like what is the best battery for my RV, how to avoid engine overheating, how to clean the air conditioning filter, among many other things that can help in the maintenance of your vehicle.
Remember that breakdowns are inevitable. The better you prepare yourself in advance, the more enjoyable your RV trip will be.
 

  4. How Dispose of Trash Responsibly during Your Road Trip
One of the challenges RV travelers face is trash disposal. Finding places to dispose of trash properly can be difficult if you're going to tent camp off the grid.
Depending on the items and supplies you bring, trash can piles up fast in your motorhome and camper. This can be a nightmare for your trip hence you need to know where to ditch trash.
Remember that even though it can be difficult to find a place to dispose of garbage, the last mistake you want to make is to dump your trash, garbage, or refuse anywhere. Doing this especially on private property could make you face hefty fines.
Many businesses are locking up their trash disposal containers because trash removal fees have increased in most cities.
As an RVer, you're to spend more time on the road or campgrounds.
Don't worry; you still have a ton of places to ditch your household trash responsibly and respectfully.
Where to Dispose of Your Trash Responsibly 
Because you need to dispose of your garbage responsibly, here are some places you can do that without getting yourself into problems or facing hefty fines:
Most campgrounds and RV parks have trash dumpsters where travelers can dispose of their trash. You can also purchase some groceries here.
In fact, you can even clean and transfer some of your perishables to smaller containers then put them into your RV refrigerator so you can dump away the packages. This will help to avoid piling up trash on your camper along the way.
The RV parks and campground dumpsters are where you can dispose of your packaging trash.
Remember to break down and collapse any carton boxes and shipping material to dispose of in these dumpsters to avoid filling them up.
You can also throw away small trash on RV dump stations. Note that these trash cans are reserved for small trash, so don't dispose of huge amounts of garbage. They are also not emptied regularly hence we don't recommend relying on them as your garbage disposal places.
Public parks and picnic areas
You can also find trash cans on most municipal, county public picnic areas or parks. They are reserved for small bags of trash. Avoid disposing of your trash on top of the trash cans.
Keep your trash secured tightly to avoid spills.
Highway rest areas and state welcome centers
You can also dispose of trash on trash cans placed on most highway rest areas and state welcome centers.
Other areas you can find dumpsters and trash cans to dispose of trash include truck stops and travel centers, fuel stations, boat ramps, grocery or big box stores, etc.
You want to make sure you're protecting the environment during your RV trip…and these areas can help you dispose of paper products, food containers, non-recyclable plastic, produce refuse, and other types of garbage.
Avoid dumping things like electronic devices, household appliances, combustibles, pesticides, vehicle or RV batteries, and other harmful products and items on dumpsters and trash cans located in these mentioned areas.
You can try to recycle some of the items or supplies you carry including supplement bottles, gas jars and bottles, beverage and beer cans, and other recyclable materials.
Don't forget to bring your own trash bag as well. If you want to do more, take a look at this list of Eco Camping Equipment: Sustainable Camping and RV Brands.
    5. And Finally….Drive Cautiously 
Whether you own an RV, camper, travel trailer, motorhome or you rent one for your trip, you should learn how to drive cautiously.
This involves taking an RV driving course, practicing often, or testing your coaches before you embark on your trip. Also, remember to observe sage driving guideless.
This will help you avoid many accidents and mishaps during your trip.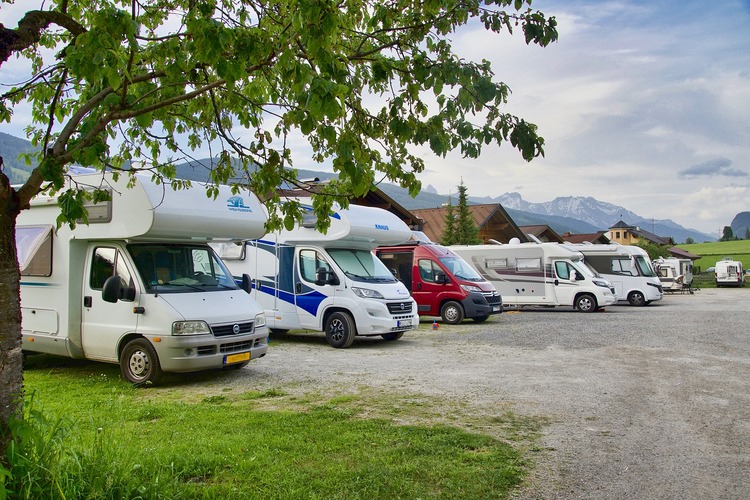 RV Rentals: The 4 Best and Cheapest Sites to Find Your RV
Now that you know all the tips for taking RV trips, check out our list of the best sites for renting RVs and Motorhomes.
In most cases, these vehicle rentals turn out to be quite advantageous, as you don't need to invest a high price to purchase an RV and maintain it throughout the year.
In addition, it's always good to be confident that car overhauls and mechanics are being done regularly and that in case of emergencies you can have a support network from the car rental company.
    1. RVShare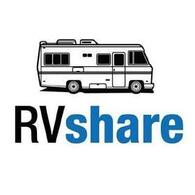 This is a well recognized company in the RV rental market. One of RVShare's great differentials is that they do not have their own standardized fleet. Instead, they act as intermediaries between RV owners and renters, just as Airbnb does with accommodations.
Because of that, it's super easy to find an RV near your location and with different types of specifications and prices. Perfect for finding what best fits your needs!
    2. Camping World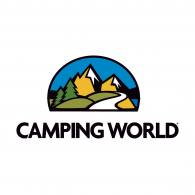 In addition to RV rentals, Camping World is one of the largest RV equipment and parts, camping, Trailer and Motorhome sales, and extreme adventure equipment stores in the US.
This option is perfect if you are looking to resolve all your pending issues in one place. Since in this location you can find almost everything you need for your next adventure on the road.
In addition, Camping World has specialized service and 24/7 online customer service to answer all the queries of its customers.
    3. Cruise America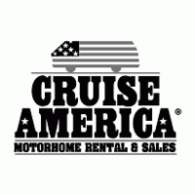 If you are looking for a family owned RV rental business, Cruise America is the right choice. In the market for over 45 years, Cruise America has been in the hands of the same family for generations, building a solid reputation as a company.
One of Cruise America's pillars is the safety of its customers, because of this, all vehicles in its fleet are specially built and modified to adapt to the safety standards established by the company.
In addition, they all undergo regular maintenance, annual updates, and the company's website is intuitive and easy to navigate.
    4. Outdoorsy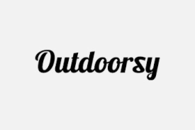 Outdoorsy is a company very similar to RVShare, they work as a kind of RV aggregator, connecting different adventurers to vehicle owners.
They do not charge membership fees and are on hand to help free adventurers looking for RVs for their next adventure.
One of the main advantages of using Outdoorsy is its wide range of vehicle options. If you are looking for unique transport, this is the right place to find it! At Outdoorsy, you can rent vintage RVs, motorhomes, trailer RVs, Class A, B, and C, as well as many other differentiated vehicles.
Final Thoughts
RV travel safety is a top priority for every traveler. As stated earlier, RVing is one of the exciting and rewarding experiences you can ever get, however, you need to observe safety during your trip.
If you read this article and follow the advice we shared with you, you should rest assured to have an enjoyable experience on your RV trip at all times.
Author Bio:
Charlie Svensson is a professional travel writer who offers assignment writing services to students in the UK. He has also been RVing full time for over 7 years now. As a writer, he has been helping a lot of interested RVers with advice and tips to stay safe and help the environment. He also publishes essay service reviews to help students choose reputable and reliable essay writing companies.
Planning your next trip?