Last Updated on by Rodrigo @ OutofYourComfortZone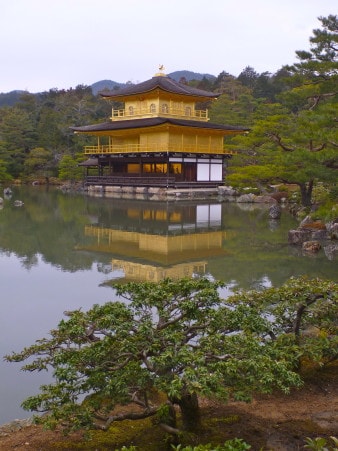 Of course, after spending only 6 days in Japan I can't give you a detailed list complete with itineraries and the best activities to do in the land of the rising sun. However, I can definitely tell you the two things that surprised me the most about Japan, that I definitely would have liked to know before going to this trip.
But first, why did I, a Brazilian, go all the way to Japan for just a 6 day trip?
Well, the truth is that my trip to Japan was decided pretty last minute and was brought about by a combination of flexibility with airline tickets, opportunities, and an open mind.
Basically, it happened something like this: I was in the United States and I needed to get to South Korea where I would be doing an exchange in a university for 6 months. To get there, my idea was to avoid paying for the flight by using American Airlines miles. It's a bargain; for 25,000 miles, I could fly from the United States to Korea and save about US$ 1,000.
However, when I went to see if there were flights available to use miles during the dates I needed, it was too late. All of the flights were full. So, after panicking for 5 minutes wondering where I would get US$ 1,000 to pay for the flight, I remembered one of my own pieces of advice from my article about how to find cheap flights: be flexible in the city you are flying to.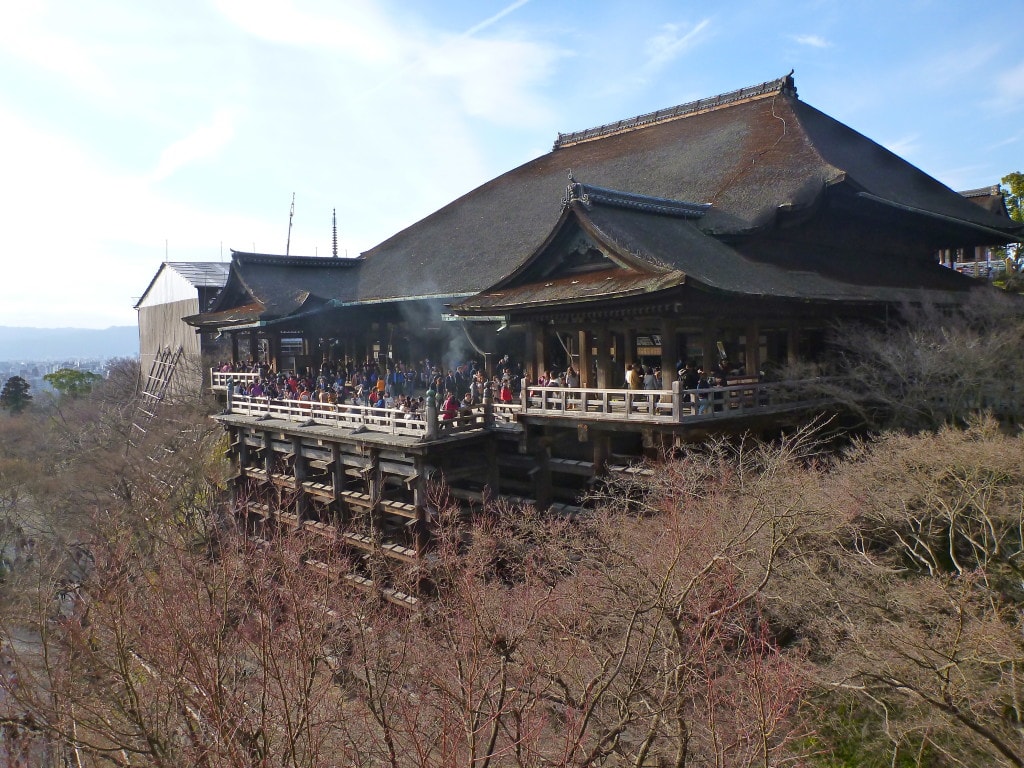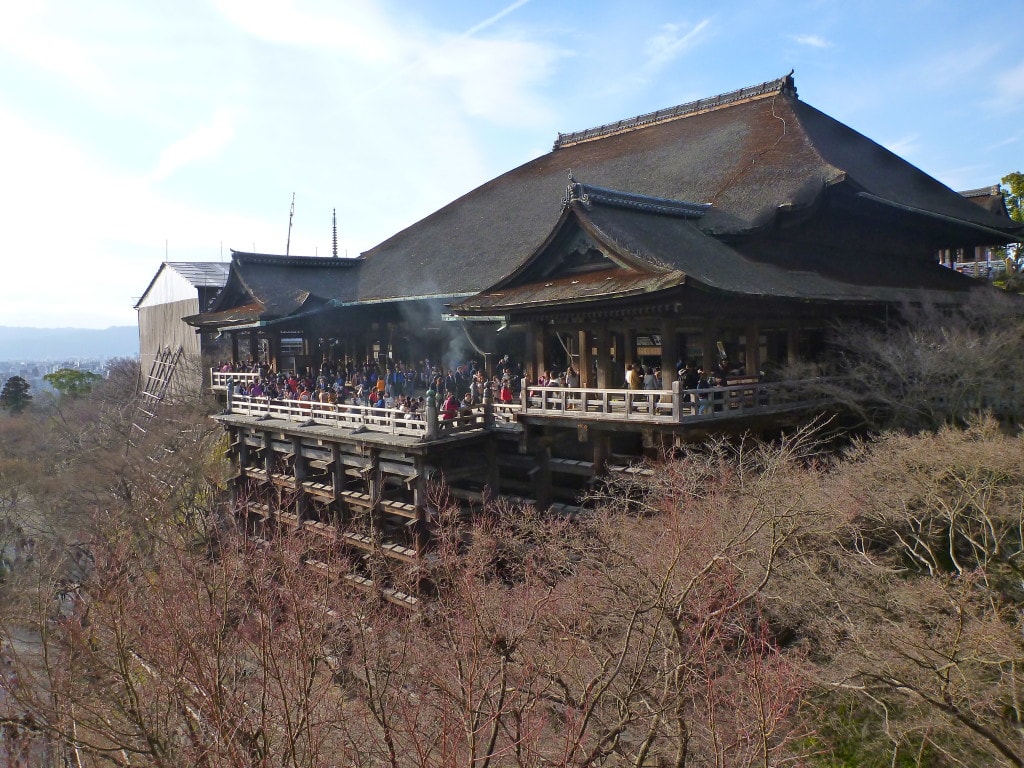 As flying with miles to Seoul was impossible, I used Skyscanner (which shows even low-cost carriers) to see what would be the cheapest cities to fly into Seoul. Skyscanner is a great site to do searches like this because it allows you to choose the option "everywhere" as your destination. Unfortunately, you can not do this for you departure city.
Anyways, the cheapest flight I found was a flight from Korea (Seoul) to Osaka, Japan. I then searched the opposite direction (from Osaka to Korea, my ultimate destination) and found that there were flights for less than $100. I then searched to see if there were flights that I could use miles for to get from the US to Osaka… and BINGO!! I found several options and my problem was solved.
And since I 'd have to use miles to Osaka and then take a local flight to Seoul and still had time to spare, why not spend a few days in Japan?!?!
As I, truthfully, didn't know very much about tourism and attractions in Japan, I used wikitravel.org and Lonely Planet. In just a few hours, I had my whole itinerary, accommodation and travel insurance planned and sim card. To learn more about how I do this, check out my pages about preparing an itinerary and what activities to do during a trip. So that's why I wrote this article about things to know before going to Japan. 
As I already mentioned, 6 days isn't very much. However, it was sufficient to visit parts of Osaka, Kyoto, and Nara. And, at the same time, I learned two important pieces of information:
      1) Japan is much cheaper than you imagined!
I was so surprised by the cost of things in Japan that I had to modify my place for Japan on my list of "expensive countries" on my page about itineraries.
When I mentioned to anyone that I was going to Japan, they would tell me to watch out for the prices. Not true!! I found Japan to be cheaper than Western Europe, The United States (not counting shopping), Oceania, and even some places in South America.
Here are some examples:
A good hostel in Kyoto for around US$15 per night
A decent hostel in Osaka for less than US$13 per night… with free bicycle rental!! If you don't believe me, take a look at Hostelworld, where I made my reservation.

A lunch snack in Osaka for less than US$1.00!!

Bicycle rental in Kyoto for US$5

Train between Osaka and Kyoto (40 minutes long) for less than US$5

Less than US$5 per entry for the majority of famous temples, shrines and palaces in all three cities
Although I didn't actually stay in Tokyo, I took a peek on Hostelworld, Hostelbookers, and Booking.com to check if these sort of prices were universal in Japan and yes, I could find hostels and mini-hotels quite cheap.
Note: all of these values were based off the current exchange rate between the Japanese Yen and the USD. In February 2015, this value was around 1 USD=120 yen.
Well, this was the good part, where I surprisingly had leftover in my budget. But now, the not so good part…
      2) Forget about your credit or debit card, Japan is a country that loves cash!!
If you read my page about the best way to deal with money during your trip, you'll know that I don't like to use cash when I travel. I give preference to either credit or debit card. However, these were often not options in Japan. Of course, I know that when I go to a less developed country, I'll need to bring more cash because, usually, they don't have much infrastructure for eletronic payinmets…. but I wasn't expecting this from Japan.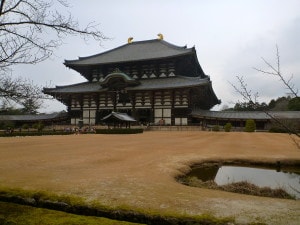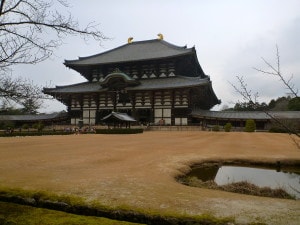 The first time that I messed up was shortly after arriving in the airport when I went to take the train to the center of the city. When I tried to pay, I discovered only cash was accepted… the one that accepted cards was more expensive. As I couldn't find an ATM and I arrived late on a Friday when all the exchange places were closed, I had to accept the loss.
But the worst was the next day when I went to take the metro, which of course didn't accept cards, on a weekend when exchange places and banks were still closed. Afterwards, when I tried to find an ATM, I couldn't find one anywhere. Once I finally found one, it didn't accept cards that weren't Japanese.
To be honest, it is REALLY difficult to find an ATM in Japan that accepts international cards. After I finally found one that would, I realized that the minimum I had to withdraw was $100! As I was not expecting to need that much cash from my account, all of my money was in a different savings. So, I had to find internet to transfer money before I could withdraw. On top of this, when I was already frustrated and running behind schedule, I also had the $5 fee charged by my bank for every withdrawal!
Altogether, this was a pretty big struggle. I had a bigger cost with currency Exchange than I was expecting and on two separate occasions spent more than an hour (I'm not exaggerating here) when I had better things to do, looking for an ATM that would accept my debit card. For your future planning, "7 Eleven" often has an international ATM.
By the way, check out this awesome 7 day Japan travel itinerary guide! And don't miss the famous Art Island Japan of Naoshima, Teshima, and Inujima. 
Well, as you can probably imagine, the fact that Japan was so much cheaper than I was expecting definitely compensated for whatever loss I had with the changing money. Next time, I would just be sure to organize myself a bit more and arrive with Yen already changed or change right after arriving.
With this little appetizer of Japan, I was left impressed… especially with Kyoto and its numerous temples, sanctuaries, and gardens depicting ancient Japan.
Finally, if you are going to Japan, you might be interested in climbing Mount Fuji. It is pretty awesome and not nearly as hard as it looks. This article I prepared explains everything you need to know to climb Mount Fuji.
Well, I hope that you feel a bit more prepared than I was after reading these two small pieces of advice about traveling to Japan. As I am now living in South Korea, there's a good chance I'll be back there soon… it's almost like doing the busy airbridge between São Paulo (where I'm from) and Rio de Janeiro.
Oh, and if you like Japanese culture, and especially Kirie (japanese paper cutting), I recommend this article on Japanese paper cutting | Beginners guide to kirie.
Activities, tours and excursions in Japan
If you are looking for activities and tours in Japan, I recommend looking at Viator and Tiqets. These sites have great tours at fair prices, and tours ranging from a few hours to a few days.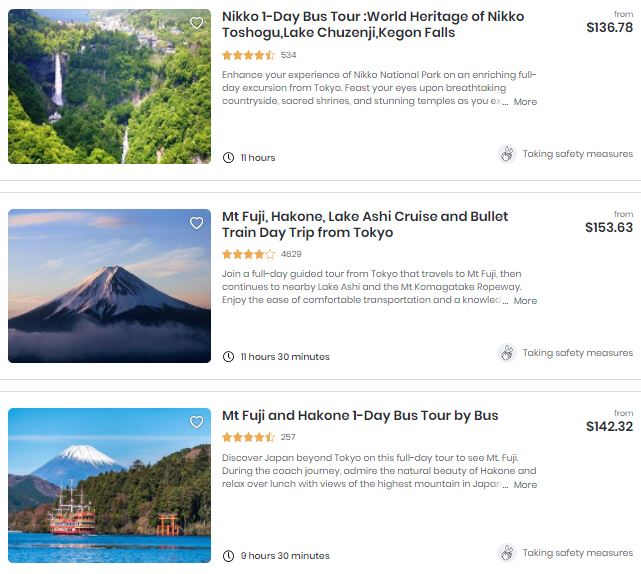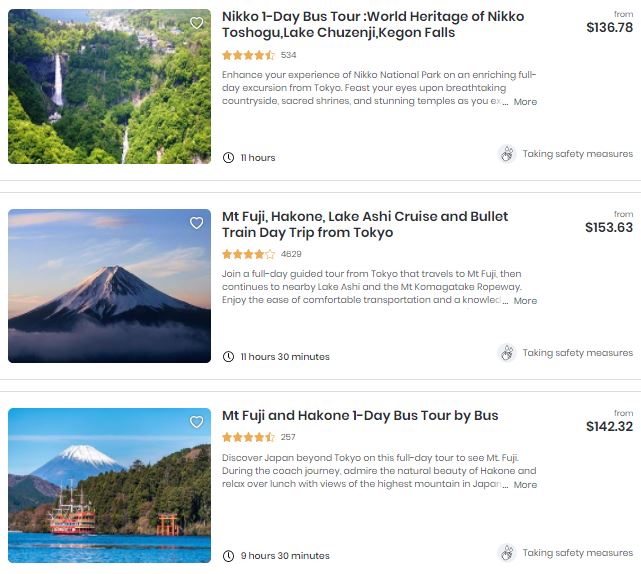 Happy travels and all the best!!
If you are thinking of visiting Japan, check out the article:
2 Most Important Things to Know Before Traveling to Japan
Planning your next trip?

Then don't forget travel insurance! You don't want to get stuck paying a ton of money and ruining your trip if you get sick or have an accident without travel insurance. WorldNomads is ideal for adventurous travelers, backpackers, or anyone looking to be protected during their trip. They cover almost every single activity you can image!

Already reserved your hotel or hostel? If not, we recommend Booking.com. They have a huge selection of hotels and hostels all over the world. Plus, in most cases, you can cancel your reservation without any costs up to a few days before the check-in date! 

Still haven't booked your plane ticket and want to save big? Take a look at Momondo. It's a flight aggregator that combines several other ticket search websites to make it easier for you to compare prices and make sure you are getting the best deal. 

And finally, will you need to rent a car during your trip? Then check out Rentalcar.com to search and compare car rental companies from all over the world in a single website. Then, you can find the cheapest price for the best car!
If you want to hear about new articles, check out our latest pictures, and read our newest updates, be sure to follow us here….