Last Updated on by Lohanna Reis
How, where, and when you ask your partner to marry you will be a moment that person will never forget.
That said, you want to make it a moment worth remembering.
Keep reading to uncover the best romantic spots in the world to propose, plus some hacks to prepare for the proposal and how to make it unforgettable.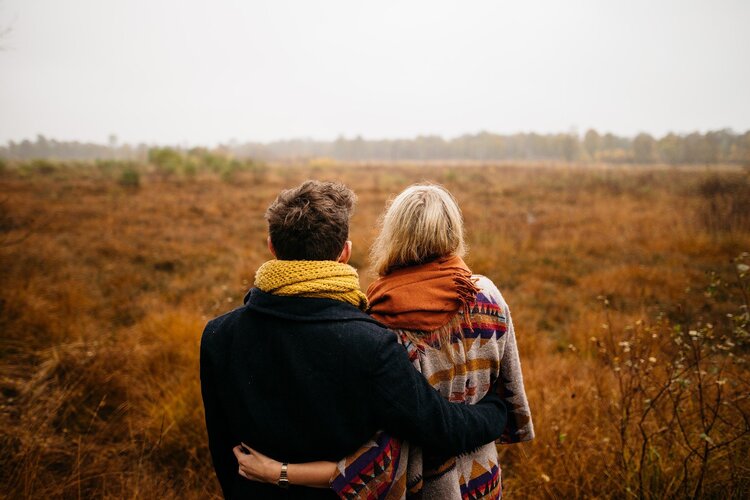 How to Find the Right Place to Propose
Proposal destinations are trending and a lot of couples are making that trip of a lifetime for an unforgettable engagement.
When choosing a destination, it's important to find a place where you can do at least one activity that you enjoy together, whether that's swimming, hiking, or skiing.
This should also help you decide where to go as you can narrow down your choices.
How to Prepare for the Proposal: Safety Tips During Traveling
Once you've decided where to hold the proposal, the next step is to plan and prepare. Carrying that one diamond engagement ring can be scary, as you run the risk of losing it somewhere.
Also, since you're making it a surprise, you have to plan on how you're keeping the ring until the proposal.
Luckily, there are quite a few ways to secure such a precious piece:
Never put your bespoke diamond ring in the checked bag. Instead, opt for the carry-on.

At the hotel, ask the concierge if there's a separate safe they can keep it in. Do not use the safe in your hotel room as your partner might find about it.

Propose as soon as possible. Don't prolong your agony by proposing early on during the trip.
If you choose to buy a bespoke diamond ring abroad, it's important to research beforehand. Look for a legitimate supplier and communicate with them beforehand. Always ask for certifications, licenses, and other proofs of legitimacy.
Now that you know the most important things to do before embarking on a destination proposal, it's time to find the perfect place to pop the ring!
Here are the most proposal-worthy destinations in the world.
Best 15 Places to Propose Abroad
1. Santorini, Greece
Santorini is a favorite Greek island for couples. From the soaring cliffs to whitewashed houses and stunning beaches, it's a perfect destination for a proposal. You'll love the unforgettable sunsets, the stillness, and the amazing views everywhere you look.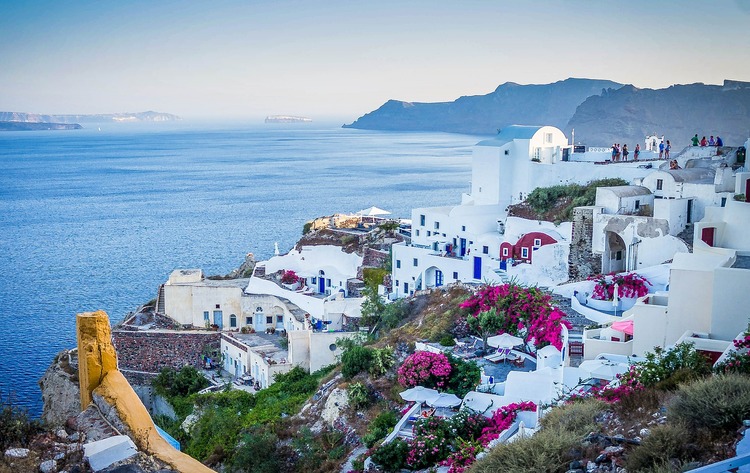 2. Paris, France
Paris is the city of love, which suggests that it has some of the most romantic spots. Whether you want to do it at the top of the Eiffel Tower, at the Medici Fountain in Luxembourg Gardens, or the Louvre Pyramid. There are so many iconic spots in the city that you'll fall in love with.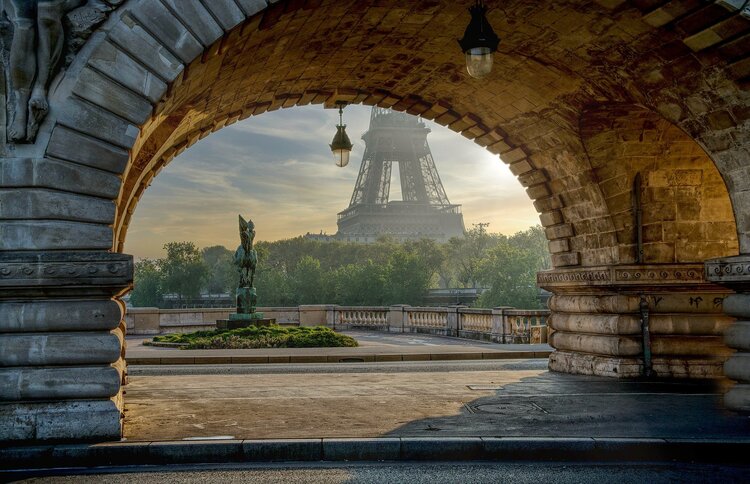 3. Mljet Island, Croatia
If you're visiting Croatia, a tranquil place to propose is Mljet. It's one of the country's underrated islands surrounded by stunning forests and amazing beaches.
If you are traveling with family, know that this destination is incredible for that. There are many places to visit with children in Croatia and still maintain a romantic mood.
If you love proposing in a scenic nature view, this is the place to go. The island also boasts beautiful salt lakes and numerous trails which are perfect if you plan to propose while hiking.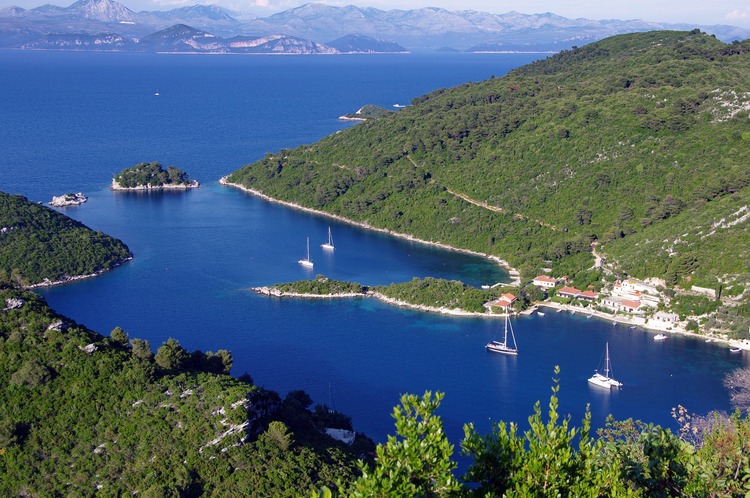 4. Bali, Indonesia
If you dream of an epic sunset proposal, there's no better place to go than Bali, Indonesia. The island is lined with luxury resorts that attract couples from all over the world. Aside from the pristine beaches, there are villages, tropical rainforests, and other locations spread throughout the island that are particularly romantic.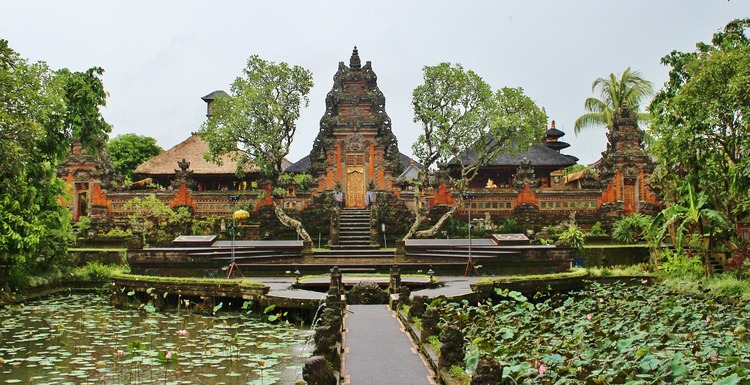 5. Venice, Italy
Venice portraits the ideal backdrop for romance. Touted as one of the most romantic cities in the world, you'll be astounded by the magical views and experiences in Venice.
Where could be a better place to pop that one bespoke engagement ring than through a magical gondola ride? Ask your driver to take you through the more private canals where you can enjoy a more intimate setting.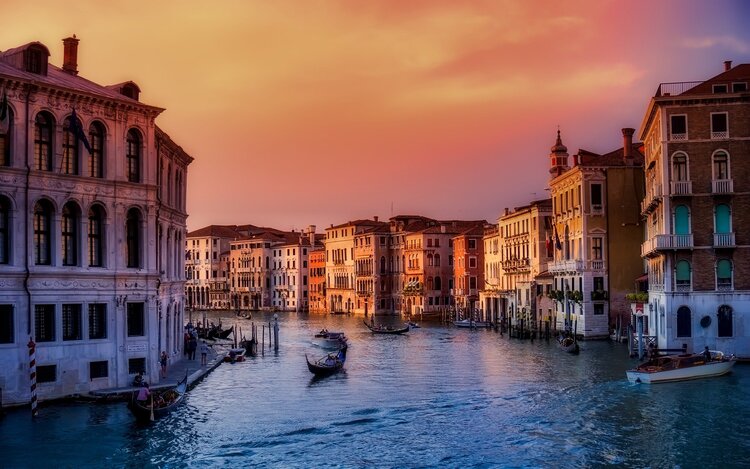 6. Bora Bora, French Polynesia
This surely is an expensive destination. But geez – it's worth it! Here you can rent your private island, known as "Motu", where you can have all the privacy you want. After an intimate proposal, you can head off to some of the liveliest nightlife venues spread across the island. It's a time to celebrate!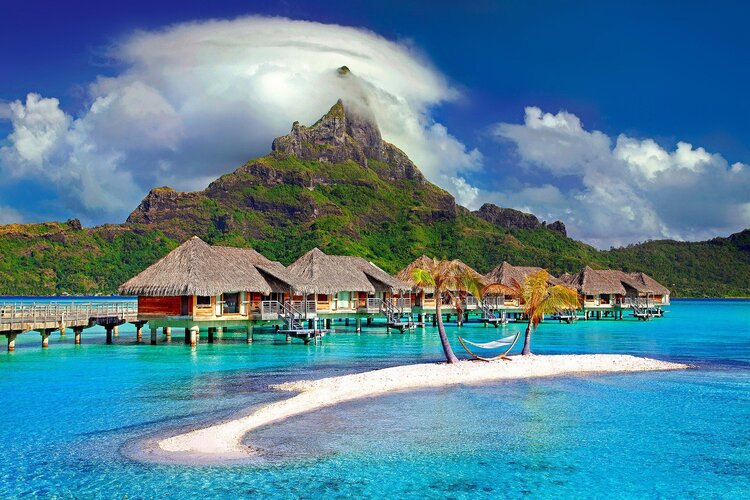 7. Kyoto, Japan
If both of you love visiting historically fascinating places, Kyoto in Japan is the place to go. Walk along the Philosopher's Path that takes you through the colorful past of Japan. As you reach the end of the two-kilometer path, surprise your partner on bended knees.
The place offers something unique for every season. If you want the setting to be extra romantic, go there during springtime where you can enjoy the transient flowers, and yes – the cherry blossom trees!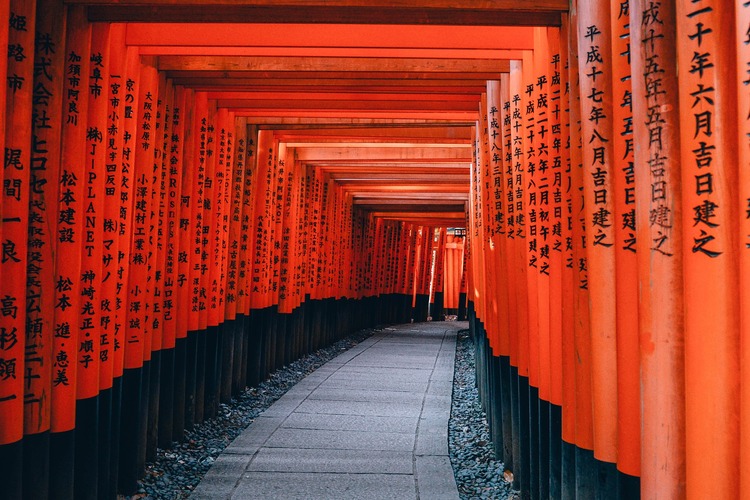 8. Galle, Sri Lanka
Another historical destination is Galle, Sri Lanka, here you'll find the world's most picturesque cricket stadium where there are tons of things to see and learn about. Take a romantic getaway to Rumassala – a hill that offers one of the best coastal views along the South Coast.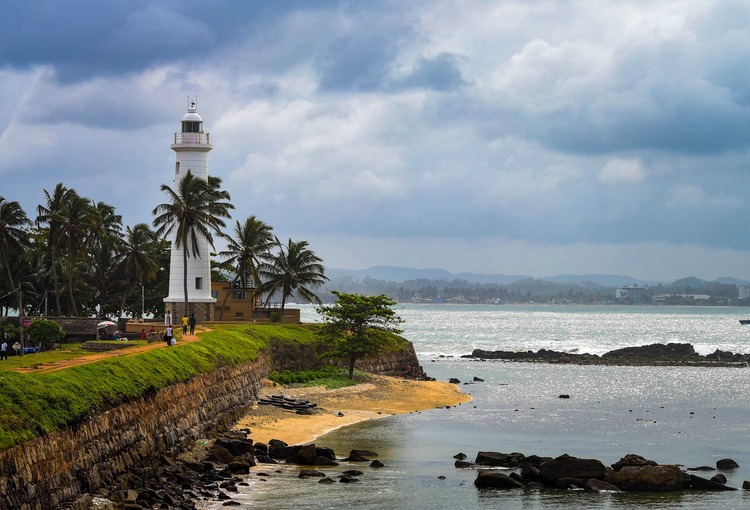 9. Geirangerfjord, Norway
This iconic place is one of the most beautiful fjords in the world. It's included in the UNESCO World Heritage List and is known for the spectacular waterfalls and deserted fjord farms. There's a hotel that's beautifully situated on a mountain slope where you can take a bird's eye view of the Geiranger – a perfect spot to ask the love of your life the magic question.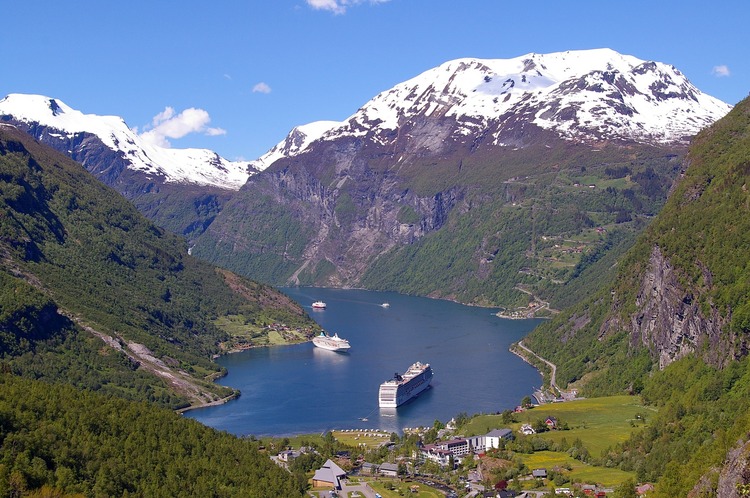 10. Palm Beach, Australia
This is another option for beach lovers. This world-famous destination gives you a magnificent view of the Pacific Ocean, over which the sun rises. That said, it makes a perfect spot for a sunrise proposal. If that isn't the best way to start your day on the island, we don't know what.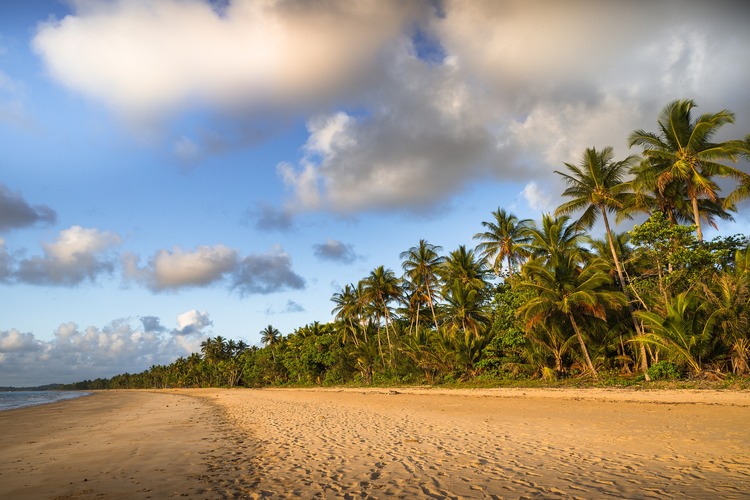 11. Cliffs of Moher, Ireland
If you're looking for a whimsical setting for your proposal, this could be it. It's a signature discovery point in Ireland that offers a multi-faceted experience. It's a historical landmark, a geographical and geological wonder, a conservation spot, and a place of immense natural beauty. The cliff spans 8 kilometers, perfect for creating memories that will stay with you forever.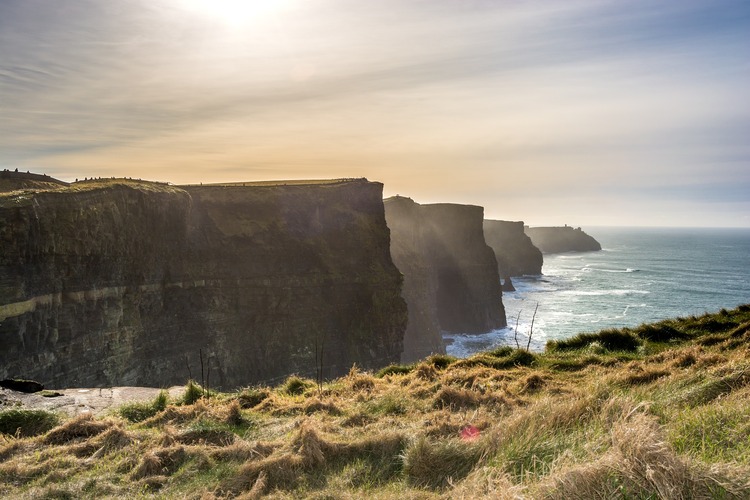 12. Kauai, Hawaii
Resting in a versatile location in Hawaii, Kauai is perfect for a sunset proposal. The island also offers plenty of activities for adventurous couples to enjoy, from swimming to hiking and even a helicopter ride.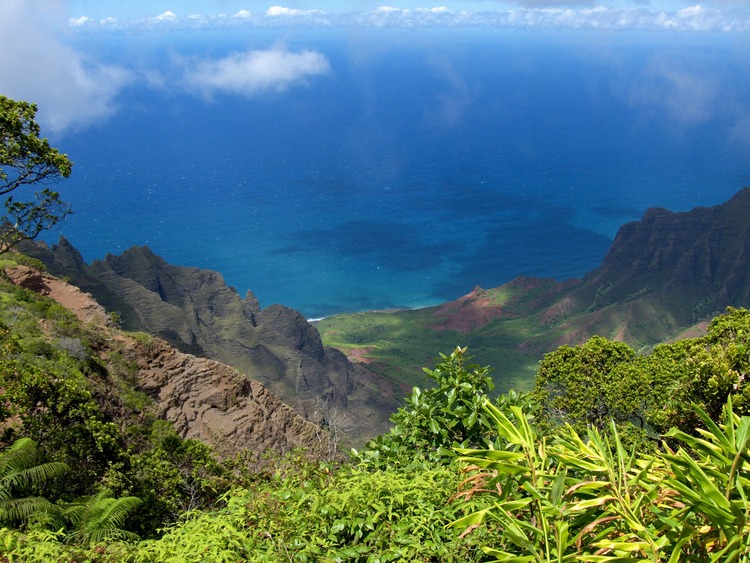 13. Grand Canyon, Arizona
Another impressive destination suitable for that unforgettable moment on one knee, Grand Canyon is packed with majestic views.
It's a fantastic place to spend a romantic weekend. Things to do include checking out the red-rock vistas and spending an evening staring at the starry skies.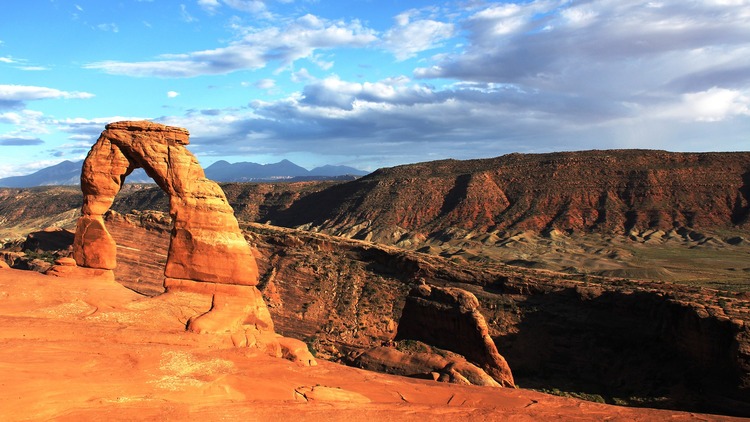 14. Seven Mile Beach, Grand Cayman
The Seven Mile Beach will make your proposal unbeatable with its clean, powdery white sand, and mesmerizing waters. Touted as the most beautiful beach in the world, it's a top choice for relaxed couples.
15. Barcelona, Spain
Barcelona is arguably one of the most romantic cities to propose in Spain. There are plenty of sights to enjoy if you are after arts and history. These include the mountaintop Tibidabo Basilica, the Sagrada Familia, and the Magic Fountain of Montjuïc.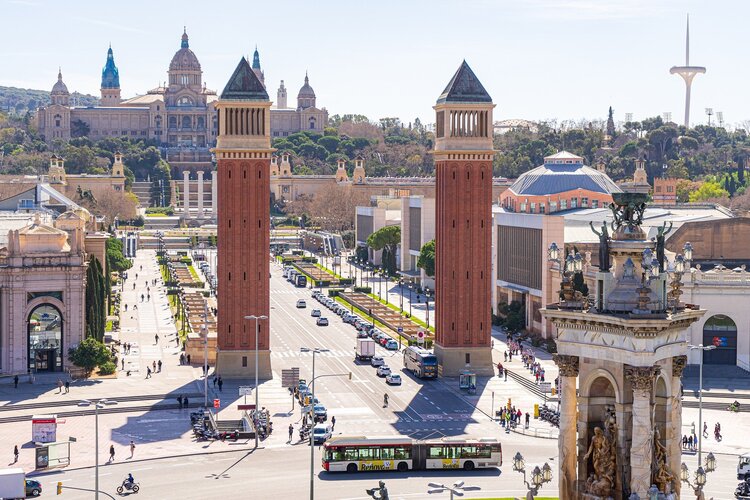 How to Make Your Proposal-Vacation Worthwhile
Proper planning is crucial to make your destination proposal a sweet success. Aside from ensuring that your ring is safe and that your partner doesn't know about your plan, you also want to make sure that the entire vacation is going to be worth it.
Check out these tips:
Where you plan to stay matters so much, especially if you are thinking of doing the proposal in a remote area. Book a hotel that's nearest to your planned proposal setting for convenience.
A destination proposal is far more expensive than a traditional one, so make sure to set a reasonable budget. Your budget should include the engagement ring, travel tickets, accommodation, food, and activities. Research your destination so you have an idea of how much to allocate for your stay.
While the proposal should be the highlight of your trip, you don't want to stress about the planning and preparation that you're not enjoying the trip anymore. By proposing early on, you'll have more time to enjoy the vacation and celebrate.
Conclusion
There are so many proposal-worthy destinations in the world, but these fifteen are among those that many couples swear by. Don't forget to select a destination based on the kind of trip you both want, and the activities you enjoy.
Have a fun trip and good luck!
Author's BIO: Breanna Howell is the public relations specialist at Claremont Diamonds living her dream of promoting positive public awareness of the company. As a freelance blogger and mom of two millennials, she's also passionate about providing inspiration and support to everyone on their journey to a fantastic marriage.
Planning your next trip?
Then don't forget travel insurance! You don't want to get stuck paying a ton of money and ruining your trip if you get sick or have an accident without travel insurance. WorldNomads is ideal for adventurous travelers, backpackers, or anyone looking to be protected during their trip. They cover almost every single activity you can image!
Already reserved your hotel or hostel? If not, we recommend Booking.com. They have a huge selection of hotels and hostels all over the world. Plus, in most cases, you can cancel your reservation without any costs up to a few days before the check-in date!
Still haven't booked your plane ticket and want to save big? Take a look at Kayak and Momondo. They are flight aggregators that combine several other ticket search websites to make it easier for you to compare prices and make sure you are getting the best deal.
And finally, will you need to rent a car during your trip? Then check out Rentalcar.com to search and compare car rental companies from all over the world on a single website. Then, you can find the cheapest price for the best car!