Last Updated on by Rodrigo @ OutofYourComfortZone
The best websites to search, compare, and book attractions around the world. You can use these sites to buy tickets for museums, amusement and theme parks, excursions, tours, or any kind of travel activities you can do during your travels. They cover most countries, cities, and popular destinations around the world.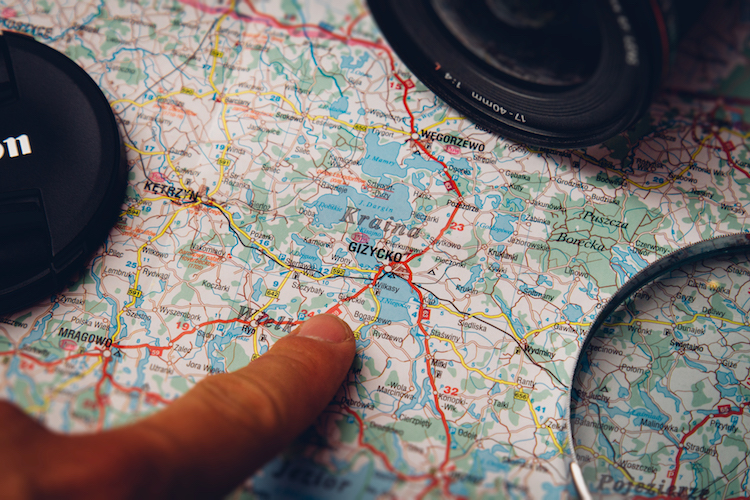 Ever show up to join a tour or enter an attraction that you reaaaaally want to visit….only find out it's full or that you could have gotten a 50% discount if you reserved a spot in advance?
Whether you're a go-with-the-flow type of traveler or someone who likes to cram as much as they can into their trip, there's a good chance you'll need to book ahead sometimes.
The good news is that I found 5 great websites that will help you get the best deals to book tickets for tours, activities, and attractions worldwide.
Why do I need a tour/activities website to help plan my trip?
Have you ever planned a trip and became exhausted from the amount of research you needed to find the best, most exciting activities….for the most reasonable cost? Or maybe from trying to figure out how to can get into an incredible attraction you've heard so much about (like Machu Picchu or the Colosseum) without standing in those painfully long lines to get in?
Well, travel websites can help.
Not only can they show you what your options in a specific destination are, but they can help you do things like getting the best price, make sure you get a spot before things fill up, or find tickets that let you skip the line!
What can an attraction/tour website do for me?
With the websites recommended below, you can purchase tickets for events and attractions or schedule tours around your travel destination. And they can save you money, time and frustration by helping you make sense of all of the stuff out there.
These websites can also help you find the best prices for your budget, visit out of the way places, and make sure you get VIP access to the most sought-after places.
All of the tour and travel attraction websites I reviewed offer you the flexibility to plan your trip to fit your travel style and your budget. So whether you're traveling with your family, craving a romantic trip, or want to have a blast with friends, one of these websites will work for you.
I've ranked the websites below in order based on the number of features and services each one offers. So all you have to do is take a few minutes to browse through all their activities, read the verified customer reviews, and then book the travel excursion you're looking for. 
How do these main websites to book attractions compare for one famous tour?
Below is a sample for the price of a single ticket/tour for the Empire State Building in New York City from the 5 websites I reviewed (including the bonus option).
Tour/Ticket Website
Cost Per Person for Empire State Building Tour/Ticket

Other NY tour options on the site

1)

Getyourguide
$

45,73 dollars

+ 500 activities (transfer options, boat trip, panoramic helicopter flight, etc.)

2)

Viator
$

45,73 dollars

+ 2.039 activities  (excursions and tickets)

3)

Civitatis
$

45,73 dollars

+ 80 activities

(transfer options, boat trip, museum tickets, etc.)

4)

Tiqets.com
$

45,73 dollars

+ 100 activities (cruise options, bike rental, museum visit, etc.)

5)

Ticketbar.com

I couldn't find

I couldn't find
This comparison I made takes into account the pandemic scenario of covid-19, so the value of tickets is standardized between sites. But as you can see, one site offers more tour options than the other, so I recommend doing a search on each one and see what activities are being offered normally and then see which one interests you the most.
Bringing another comparison, I searched for the guided tour to the Eiffel Tower in Paris, and as you can see, the pandemic factor is still a complication for those who want to do tourism. The dates are varied depending on the site or the tour, so it's good to research a lot!
Tour/Ticket Website
Cost Per Person for a guided tour of the Eiffel Tower

Other Paris tour options on the site

1) GetYourGuide

Only available on weekends until March/2021

Standard value US$ 40,22

+ 700 activities (guided tour options, boat tour, behind-the-scenes tour of locations, etc.)

2) Viator

Have more options of varied dates until Oct/2021

Standard value US$42,50

+ 3.358 activities  (excursions and tickets)

3) Civitatis

Only has ticket for after June/2021

Standard value US$43,32

+ 80 activities (transfer options, free tour, boat trip, museum tickets, etc.)

4) Tiqets.com

Does not show schedule availability for this tour

+ 100 activities (guided tour options, tickets, etc.)

5)

Ticketbar

I couldn't find

I couldn't find
The 5 best (and cheapest) websites to book tours, activities, attractions & tickets around the world
If you're looking for a website that'll give you tons of options for attractions, tickets, excursions and ultimate experiences at your destination then GetYourGuide is where you need to start your search.
It's one of the largest tour sites in the world and they have over 60,000 activities to choose from worldwide (including tickets for the most popular attractions, the tastiest food, and the best nightlife).
The website also makes it easy to find activities no matter how much time you have during your trip – whether that's 1 hour, or multiple days
One of the best features is their "front of the line" feature that lets you jump ahead of the long lines. You may still have to go through the security features depending on the attraction, but you'll still save time and frustrations of being stuck in the crowd.
With each booking, you get a "best price guarantee" on tours and tickets. This means if you find a price that's cheaper, they will refund you the difference. Not a bad deal!
You can also buy combination packages to experience more than one excursion on the same day. And if you have a question, the customer service specialists are online 24/7.
You can read through reviews and ratings from customers who've taken the tours you may be thinking about (which is always important so you know what you're getting into!)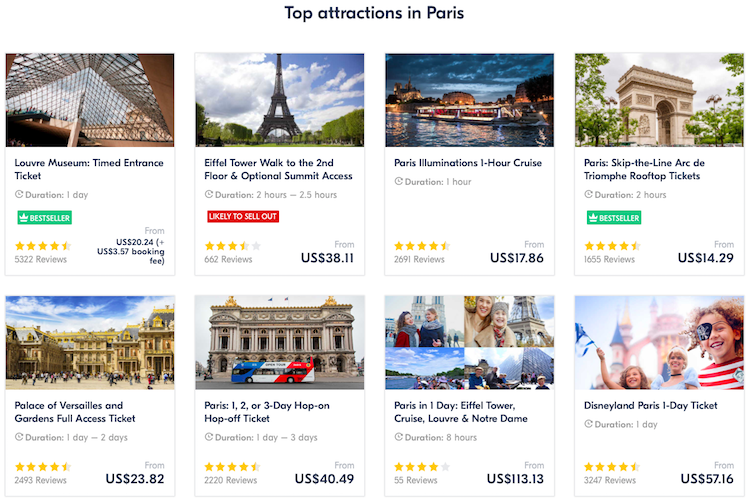 What I like (the tl;dr summary):
Huge database of activities, attractions & tours (for both popular and off the beaten path destinations)

You can read customer reviews for each activity

24/7 travel assistance

Customized packages that let you do multiple excursions on a single day

Best price guarantee (they'll refund you the difference if you find the same tour/activity more cheaply elsewhere)

Free "know before you go" travel guides

Can pay for tickets in 1 of 13 different currencies (avoid those exchange fees!)

"Front of the line" feature

Can cancel most activities for free up to 24 hours before
What I didn't like:
While most of the customer reviews I saw raved about the great experiences, there were a couple of complaints about poor organization and big crowds at some of the more popular attractions.
With their 17-year travel and tour track record, Viator is worth taking a look at as well.
On top of that, Viator belongs to TripAdvisor, one of the most famous travel websites in the world!
I like that you can purchase tickets for multiple attractions, including Broadway shows, holiday activities, and kid-friendly tours.
I also like the fact that you can book shopping and spa tours, as well as theme park tours, and save money during your Disney World or Universal vacation. At Viator, you can also buy airport transfers. 
Like the other websites, they offer 24/7 global support and customer service. They also offer VIP tours which include behind-the-scenes access, private viewings, and ability to "skip the line."
The website gives options in 13 languages and the ability to use 8 different currencies.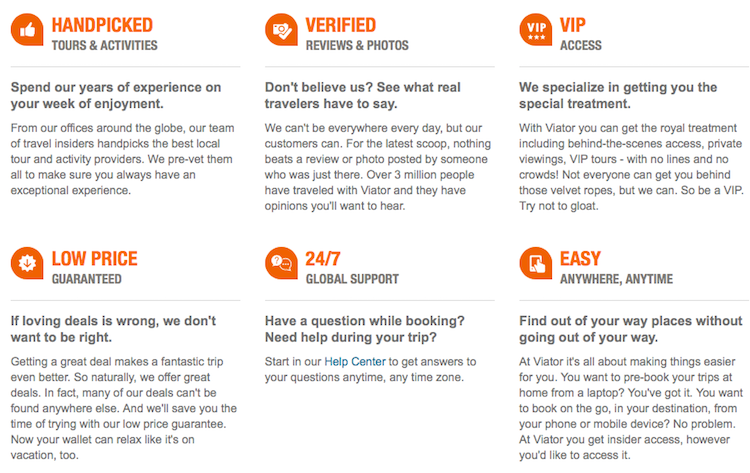 What I like (the tl;dr summary):
Lots of attractions worldwide

Customizable travel packages

Offers airport transfers

Have some of the best prices I've seen

Offers kid-friendly tour packages

Can pay for tickets in 1 of 8 different currencies (avoid those exchange fees!)
What I didn't like:
To be honest, Viator is pretty awesome and I didn't find anything worth mentioning here.
3. Civitatis
Civitatis has more than ten years in the market and was created by The Spanish Alberto Gutiérrez after a trip to Morocco. At the time, he came across the difficulty in hiring activities and services in Spanish and returned home with the brilliant idea of creating a website for tourist reservations over the Internet. The thing worked so well that the company became a leader in the sale of tours and activities in Spanish in the world! That's a pretty interesting detail, isn't it?
Another cool thing is that the site is very intuitive and easy to navigate. On the results page you can filter the options by availability, activity, price, duration and more. All activities receive many opinions and show the rating, origin of the visitor and whether he was in a group or alone. Then, you can analyze the tour and make the best decision, according to the amount of escorts.
In each attraction, the site also offers a topic of "Frequently asked questions", which can quickly know about booking, cancellations, fees, important information, among others. As with the other websites listed, it also offers 24/7 customer support. And you also have the option to pay for tickets in 1 of the 8 different currencies available (saves on exchange rates).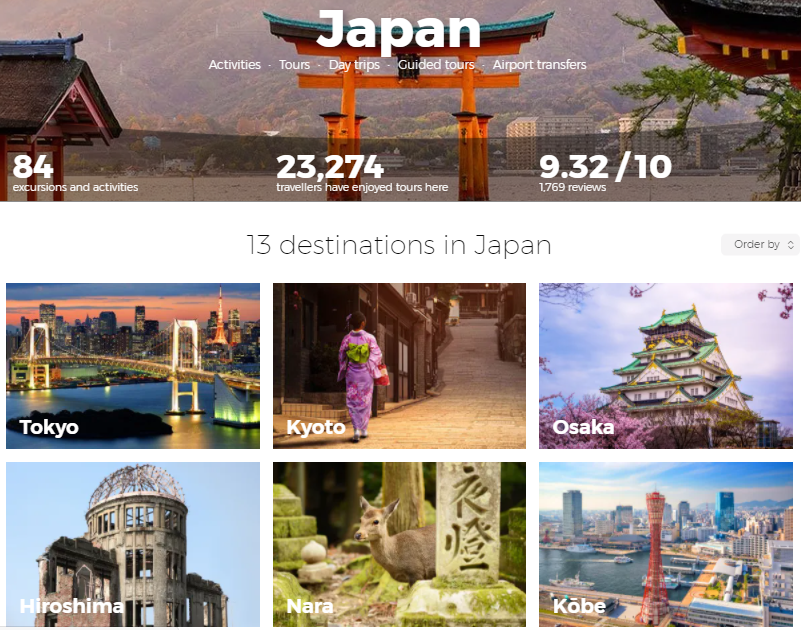 What I liked about Civitatis:
Interactive map showing all destinations around the world (+1,730)

Many attractions all over the world! It is possible to buy tickets to several different attractions, such as plays, tours or boat rental, balloon ride, among others.

It has some free activity options!

Most activities have free cancellation (but the deadline varies depending on the tour).

You can download tickets directly to your smartphone

Indicates whether the site you visit is accessible for people with reduced mobility.

Customizable and scripted travel packages for more than one day.

Offers airport transfers
What I didn't like about Civitatis:
I really liked Civitas and just found two points that maybe are not so cool.
The site has eight languages, three variations of Spanish and on some tours, the guided tour is exclusive in a single language (or only Spanish, or only English…)
5% off Tiqets Coupon Code: RBBV5OFF
Just as the name implies, on this website you can buy tickets to popular attractions around the world. If you're looking for a globetrotting experience at some of the world's most popular museums, zoos, and attractions, you'll want to check out his site. And if you are a history buff, you'll want to check out some of their history-focused tours.
I loved the convenience of downloading your tickets right to your smartphone. Then, you don't have to bother with losing paper tickets or trying to print them out. When you get to your location, just show your ticket on your phone and you're in.
Like most of the websites I reviewed, this one also gives you 24/7 customer support from a multicultural and multilingual support team. You can order tickets in 7 languages and can use one of 10 currencies to pay for them.
The site also shows you hours of operation for each attraction, the best times to visit, and has the "skip the line" feature for many tours as well.
Sometimes, you can buy tickets for an attraction without a set date. For example, if you buy a ticket for New York's Statue of Liberty, it'll be valid for 2 years. 
There are also featured "insider tips" from verified customers that give some bonus info about attractions you're thinking of visiting.
Tiqets has been in business since 2013, and has their headquarters in Amsterdam.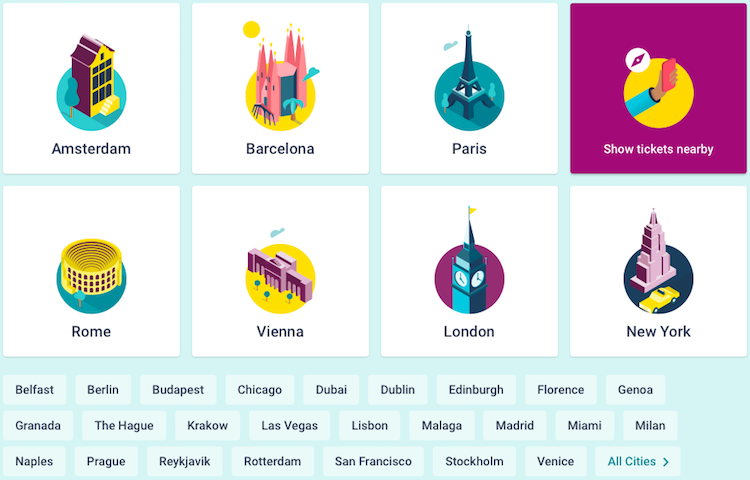 What I like (the tl;dr summary):
The offer lots of in-depth history tours – great for history fans!

You can download tickets right to your smartphone

Can pay for tickets in 1 of 10 different currencies (avoid those exchange fees!)

Option to upgrade to VIP tickets

You can read customer reviews for each activity

24/7 customer service

Multilingual website

Tickets with flexible dates
What I didn't like:
If you prefer a paper ticket or don't have a smartphone, you'll have to wait until you get to your destination in order to grab a paper ticket from their "newsstand."
Their 24/7 support is only available for English speaking customers. If you need help in another language, you'll have to do it during limited hours of availability.
I also found that depending on the attraction, some tickets can't be canceled. So make sure you check the attraction's cancellation policy before you buy your ticket.
Tiqets also doesn't offer tickets for attractions that are off the beaten path. So if you have your heart set on exploring a place that isn't quite as mainstream, you may need to search in one of the other websites I mention here.
Ticketbar offers well-rounded packages for attractions, excursions, tours (including bike tours), and round-trip transportation.
They offer tickets of all kinds including the classic "hop on hop off" bus and private tours, cruises, nightlife excursions, and combination tickets.
Like the other websites, you can book tours and purchase tickets in 9 languages and use 19 different currencies (19 different currencies is a record so far!).
They also have offer discount passes that will save you up to 20 percent on attractions, excursions, and museums.
What I like (the tl;dr summary):
They have great deals on roundtrip transportation, "hop on hop off buses," & bike tours

Discount passes of up to 20% off

Can pay for tickets in 1 of 19 different currencies (avoid exchange fees again!)
What I didn't like:
There weren't a lot of cities to choose from.
I also couldn't find much information about the company like how long they've been in business, or where their corporate office is located.
How can I use these tour and attraction websites to help me plan my itinerary?
Even if I don't book an activity through these websites, I often like to look through them for a destination I'm going to just to see my options for activities to do there. At the very least, they will give you a solid starting point for actually getting that trip planned 

But of course, I know that planning an itinerary is still one of the most time-consuming (and stressful) parts of organizing your trip.
So if you're in the itinerary-planning part of your trip, I have two resources that might help you out.
The first is our in-detail page for planning an itinerary.
The second is a step-by-step walkthrough of how I actually planned the itinerary for one of our trips (a super budget 3-month trip in Asia and Micronesia).
Conclusion…
Whether you know exactly what you want to see and do, or if you are still undecided about your itinerary and tour and attractions you would like to do, these websites above can help you out.
They'll give you some great ideas of places to check out and attractions to visit during your trip, help you get the best prices, and throw in some bonus features (like skipping the line in famous attractions or VIP access).
My final suggestion is that, once you find the activity you want to do, check it on all 4 websites to be sure you are finding the best deal. The 15 minutes or so that you spend here comparing prices and the special features of each tour on each website can save you A LOT of money!
Have you tried any of the websites above for booking tours, attractions, activities, or tickets? What was your experience? Or do you have any other questions about planning itineraries?
Let me know in the comments area below (I promise I respond to each comment!)!
Also check out:
3 Best International Tour Companies for Adventure Travel
5 Best Small Group Tour Companies for International Travel around the World
5 Best Group Tour Companies for Young Solo Single Travelers
5 Best Websites to Book Tours, Tickets & Attractions Around the World
Planning your next trip?

Then don't forget travel insurance! You don't want to get stuck paying a ton of money and ruining your trip if you get sick or have an accident without travel insurance. WorldNomads is ideal for adventurous travelers, backpackers, or anyone looking to be protected during their trip. They cover almost every single activity you can image! Plus, you can have a 5% discount with the coupon code comfort5.

Already reserved your hotel or hostel? If not, we recommend Booking.com. They have a huge selection of hotels and hostels all over the world. Plus, in most cases, you can cancel your reservation without any costs up to a few days before the check-in date!


Still haven't booked your plane ticket and want to save big? Take a look at Momondo. It's a flight aggregator that combines several other ticket search websites to make it easier for you to compare prices and make sure you are getting the best deal. 

And finally, will you need to rent a car during your trip? Then check out Rentalcar.com to search and compare car rental companies from all over the world on a single website. Then, you can find the cheapest price for the best car!
If you want to hear about new articles, check out our latest pictures, and read our newest updates, be sure to follow us here….
…..and subscribe to our newsletter below!