Last Updated on by Lohanna Reis
The borders have opened up, and people are now traveling to different cities and countries to satisfy their wanderlust. Las Vegas is the first thing that clicks people's minds whenever Nevada is mentioned, but this Silver State has more to offer than the bright lights and gambling venues.
Nevada has plenty of amazing landscapes, historic sites, and outdoor activities that keep you busy as you explore. The state has national parks and recreational areas that allow people to hike, ride, and fish. And to wind up the day, you can relax and pass the time with the book of ra.
Have you booked your trip to Nevada and are wondering which places to visit in Nevada? To make your trip to Nevada a dream come true, we've discussed top things to do in Nevada.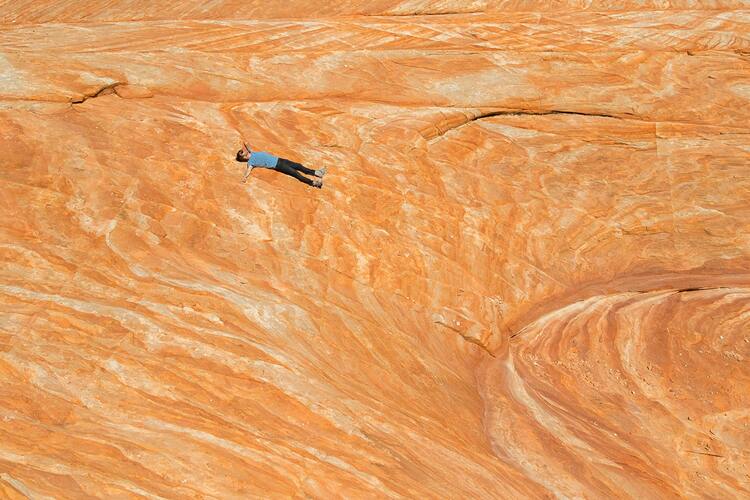 1. Hoover Dam
Hoover Dam is an engineering wonder and a must-see tourist attraction. This historic site is open 363 days a year and is considered among the world's top largest dams. Hoover Dam is 726-foot high and contains the largest reservoir in the United States, Lake Mead.
Many tourists visit Hoover Dam to take in the picturesque view of this beautiful lake. It also provides Nevada, Arizona, and California with hydroelectric power.
Once you visit Hoover Dam, you will be given a tour of the dam and power plant. The dam is located on the state line between Nevada and Arizona, and it is a 45-minute drive from Las Vegas. Alternatively, you can take a short helicopter ride.
To get a wholesome experience, you should plan to spend at least 2 hours at the Dam. Make sure to take lots of pictures as souvenirs. Hoover Dam is a great place to visit with family, and it is open daily from 9 am to 5 pm. The tickets are available on-site or online.
2. The Fly Geyser
Fly Geyser is one of the most unique and captivating tourist attractions in Nevada. Located in private land, Fly Geyser is breathtaking as it features green and red hues in a desert. It is a geothermal geyser that spouts hot water five feet high. This unique landmark came about as a human error, as drill tests caused cracks on the surface, leading to water spilling out.
Many people don't know about it as it is located on private land, and the only way to see it is by booking a guided tour through the ranch.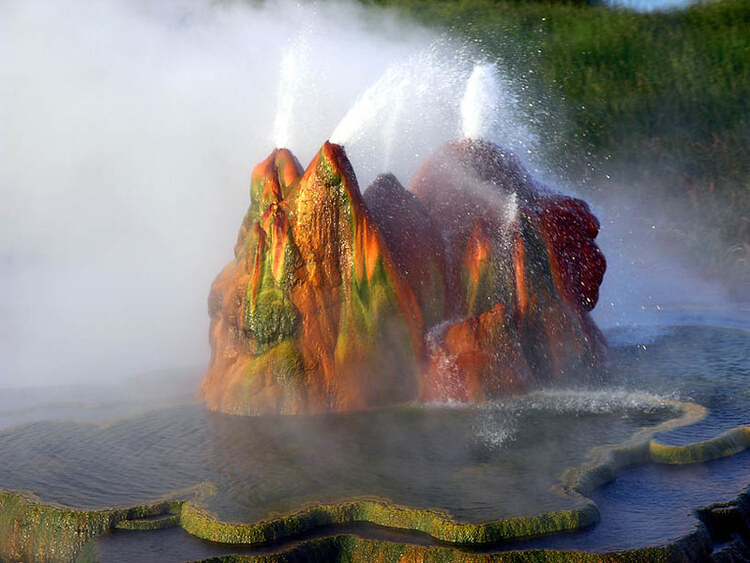 3. Red Rock Canyon National Conservation Area
Red Rock Canyon is a popular tourist attraction in Nevada, and it is considered the top thing to do in Nevada. It has plenty of narrow canyons, rock art sites, seasonal waterfalls that make for a great swim, and interesting rock formation that makes hiking a wonderful experience.
If you are looking to explore Red Rock, the guides can give you directions of the best places for viewing. They will also provide you with advice on the weather and any blocked paths. This is a national conservation area, and it is a 20- minute drive from Las Vegas.
Take a car and stop on the way to take pictures of the magnificent landscapes. You can also opt to go camping and enjoy a night full of stars and silence.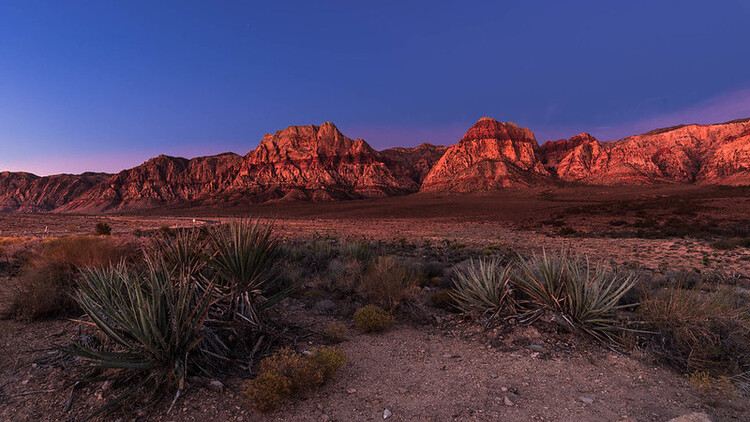 4. Las Vegas Trip
What is a trip to Nevada without visiting Las Vegas? You can start by taking your picture with the one and only Las Vegas Sign, a welcome sign to the city of scandals. Then make sure to visit the Sin City attractions such as the Fountains of Bellagio Hotel, which is found in front of the Bellagio Hotel.
If you feel lucky and have some cash to burn, you can pop in the hotel and play in the live roulette casino.
Las Vegas strip is a giant adult playground in the United Stated as it is lined with the city's largest hotels, casinos, nightclubs, and dazzling shows. It's the best place for people with dollars to spend.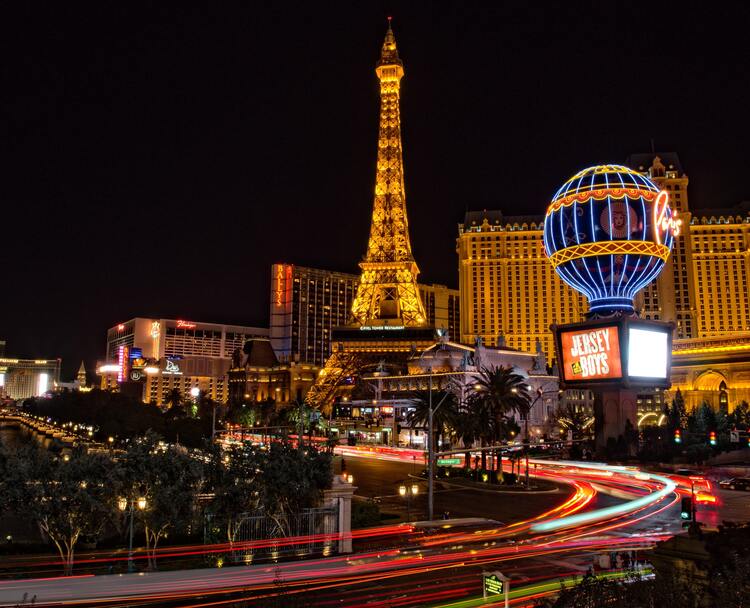 5. Lake Tahoe
Lake Tahoe is one of the best places to visit in Nevada. Located between California and Nevada, this lake sees a lot of visitors in a year. It is a great place to stay in summer as you get to enjoy wave-less beaches, and from here, you can view the largest Alpine Lake in the United States.
You can also rent a boat or a paddle and do water skiing sailing, boating, or paddling. Or you can just relax by the shores, swim, and work on your tan.
During winter, the snow-covered slopes of Diamond Peak offer a great skiing and snowboarding arena. Lake Tahoe has activities for every season, so book your Nevada trip and enjoy what lakes in Nevada have to offer.
6. Great Basin National Park
This is one of the most visited natural attractions in Nevada that provides people with hiking trails. If you love nature, you will enjoy pristine mountain lakes found along the tracks and the ancient pine forests full of bristlecone pines that give you a calming effect. Great Basin National park is massive, you can walk for miles without crossing paths with another person.
This National Park is located on the eastern border of Nevada and is a great place for camping, allowing you to enjoy a night with nature and countless stars in the sky. The park also features Lehman Caves, which has several sections for you to explore with the help of an experienced and knowledgeable guide.
The best place to explore, especially if you are traveling with kids, is the Gothic Palace and Lodge Room.
If you climb up to the peak of the Bristlecone Pine trail, you will get to see the glacier at the base of the Wheeler Peak.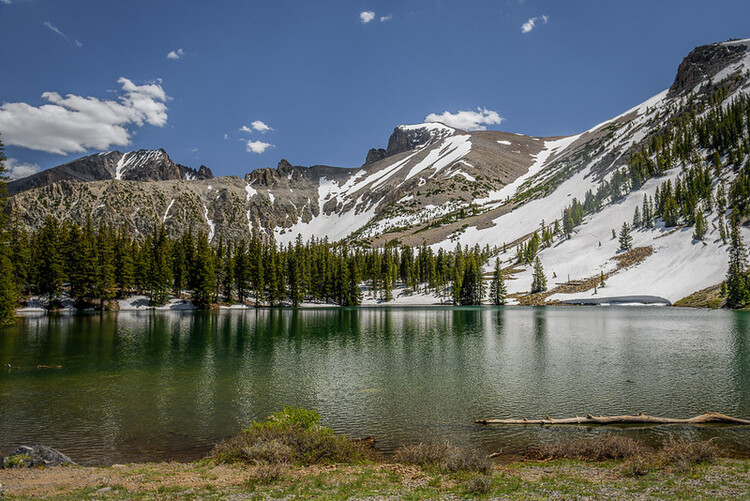 7. Reno
Another unusual thing to do in Nevada is to visit the Biggest Little City in the world. Reno is a place without visiting which you shouldn't leave Nevada. It is located at the base of Sierra Nevada Mountain and a 45-minute drive from Lake Tahoe.
Reno is a small Las Vegas Strip as it boasts of several casinos and hotels where gambling and nightlife is abundant. You also get to enjoy the local cuisine from the Latino neighborhood as well as live music.
The National Championship Air Races are hosted in Reno with the Great Reno Balloon Race and the Hot Augusts Nights car convention. So ensure that your trips coincide with these events to have a great time. Reno is home to several museums, with the most popular being the National Automobile Museum.
If you love modern architecture, let the part that brought in the Reno Central Library building enthrall you with its spectacular structure.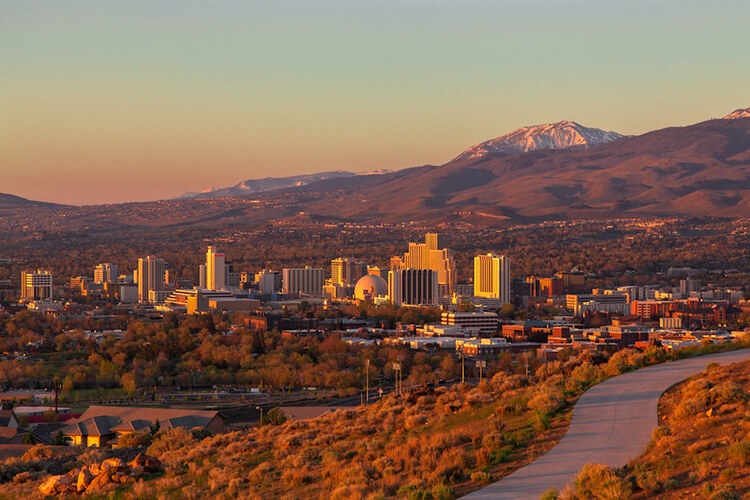 Summing up…
The 7 must-see attractions in Nevada-USA are:
Hoover Dam

The Fly Geyser

Red Rock Canyon National Conservation Area

Trip to las vegas

Lake Tahoe

Great Basin National Park

Reno
Final Thoughts
Nevada is a city with a lot to offer for local and outside tourists, from magnificent landscapes, national parks, waterfalls, lakes, historic sites, museums, and caves. And don't forget the top entertainment joints, hotels, and fun-filled nightlife.
So, book your trip to Nevada, enjoy some of the things listed above, and explore the Sagebrush State to your heart's content.
Have you ever visited Nevada? What were some of the things you did and the places you visited? Please share your experience and questions in the comment section.
About The Author: Thomas Glare
Thomas Glare is an avid outdoors enthusiast with a deep appreciation for nature in all of its forms. He has traveled to over thirty countries in the past decade, meaning to learn and experience as much and bring it to his following online audience. He has written articles on travel, lifestyle, and culture for various online magazines as well as in-print newsletters around the globe.
Planning your next trip?
Then don't forget travel insurance! You don't want to get stuck paying a ton of money and ruining your trip if you get sick or have an accident without travel insurance. WorldNomads is ideal for adventurous travelers, backpackers, or anyone looking to be protected during their trip. They cover almost every single activity you can image!
Already reserved your hotel or hostel? If not, we recommend Booking.com. They have a huge selection of hotels and hostels all over the world. Plus, in most cases, you can cancel your reservation without any costs up to a few days before the check-in date!
Still haven't booked your plane ticket and want to save big? Take a look at Kayak and Momondo. They are flight aggregators that combine several other ticket search websites to make it easier for you to compare prices and make sure you are getting the best deal.
And finally, will you need to rent a car during your trip? Then check out Rentalcar.com to search and compare car rental companies from all over the world on a single website. Then, you can find the cheapest price for the best car!