Last Updated on by Rodrigo @ OutofYourComfortZone
Paris is the capital of the culture of Europe and perhaps the entire world. They've been attracting tourists along with bon vivant(s) since they switched the lights of the streets in the past few hundred years creating Paris the City of Light! These are our top activities to see and do when in Paris.
The Eiffel Tower is a must-see.
Paris is often referred to as the most romantic city. Eiffel Tower has become its most well-known monument. It's not surprising that it appears not just in romantic comedies but also in sci-fi and spy films, documentary films and dramas.
While it's not a definitive listing of all the films that feature the Eiffel Tower, it includes some of the most memorable and lesser-known ones that are worth adding to your watch list.
It's easy to see why – with its bright, shining glass skin and amazing views of Paris, it's hard not to be captivated by the Montparnasse Tower. And if you're looking for a way to experience all that Paris has to offer without breaking the bank, then you'll love the fact that Eiffel Tower tickets are relatively affordable.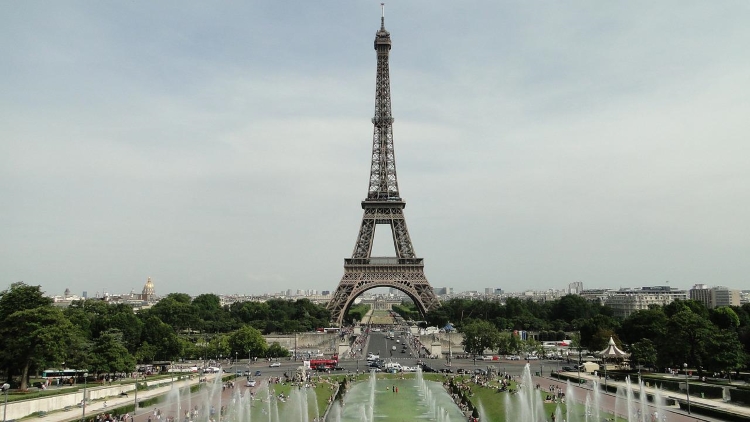 Visit the two Arc de Triomphe (Triumphal Arches)
The monument is located in the middle of the Etoile ('star') roundabout. The monument was constructed to pay tribute to the soldiers who sacrificed to defend France throughout the French Revolutionary and Napoleonic Wars.
If you are standing beneath this arc, you will find all the names of French generals and victories engraved on the outside and the inside areas and there are much more things to do in Paris that actually shows you the patriotic sentiments.
Take a break in the beautiful city parks and gardens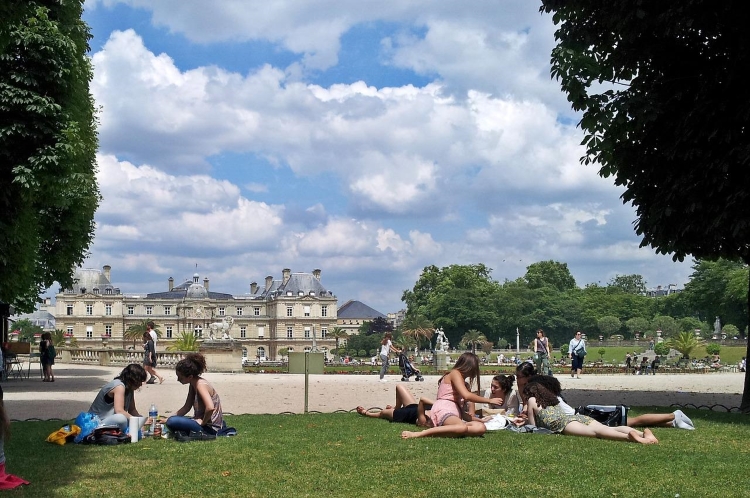 2.

Jardin du Luxembourg
Background to The Palais du Luxembourg, this was constructed in 1620 to commemorate Marie de Medici, Henri IV's wife, and is the 2nd biggest urban park in Paris.
Nowadays, you can discover lots of things to enjoy: modern playgrounds, game areas, orchards, fountains, statues, and ponds, among numerous other things!
.
3. Parc du Champ de Mars
I've already discussed this in the previous post since it's the garden located right between the towers of the Eiffel. It was an event ground for the 18th century Ecole Militaire. However, it is now a grassy area for picnics with friends!
4. Parc des Buttes-Chaumont
It is Paris, its most steep park, and if you're willing to take exercising, I recommend visiting the park to yourself! Its landscape is designed to be beautiful. It has an island, a lake (with an altar to Sybil), rock cliffs, waterfalls, and caves.
5. Parc Monceau
A less well-known tourist attraction in Paris This area is home to an abundance of beauty and historical significance!
It is a must to visit the follies, or the models of the scaled-down building from various periods and continents, including the classical Roman colonnade as well as an Egyptian Pyramid as well as an ancient Chinese fort, Chinese fort as well as the Dutch Windmill, and much more.
6. La Promenade Plantee
It is built three stories higher than the ground. This tree-lined walkway was constructed on the old railway line that ran east of Paris and is interspersed with stairs, viaducts, and streets. Also, the walkway traverses the Viaduc des Arts, a bridge that has its arches transformed into galleries.
Enjoy free admission to museums!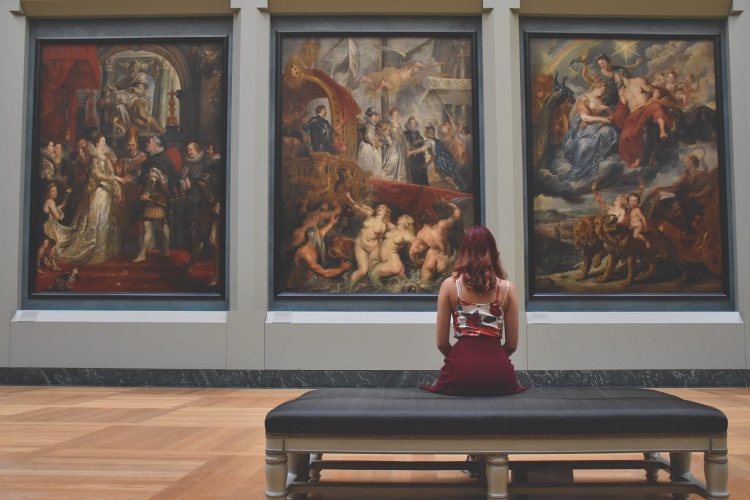 7. Musee du Louvre
It is a must! In the end, it is not just one of the most extensive and most varied museums but also one of Paris's historic landmarks, you can book your louvre museum tickets before visiting just not to hassle-up with the queue. With more than 35,000 works of art and their immense size, it can be quite an undertaking to discover all of them (some claim that you must devote at least two days to discover everything).
8. Musee d'Orsay
With the most extensive collection of post-impressionist and impressionist masterpieces anywhere in the world, You will find the work of Van Gogh, Monet, Pissaro, and many other famous artists worldwide.
9. Musée d'Art Moderne de la Ville de Paris & Petit Palais
These two museums are filled with stunning pieces, a museum dedicated to Modern in the 20th and Contemporary Art of the 20th and 21st centuries. The structure of the building is a fantastic piece of art!
Do you realize that you could go to Paris museums for free? Yes, you can! There are various types of admission:
All day every day, throughout the year. (Examples: Musee Carnavalet, the Musee de la Vie Romantique and more.)

It is accessible on the first Sunday of the month throughout the year.
It is free on the first Sunday of the month, starting from 1 October to 31 March inclusive.

The 1st Sunday of each month, beginning on 1 November through 31 March inclusive.

It is free on the first Sunday of each month, beginning on 1 November through 31 May inclusive.
Free admission during late evening closures

Admission is free for children under the age of 26 and their teachers (Examples include: the Louvre, The Louvre, the Conciergerie, and the Conciergerie, etc.)
10. Enjoy and experience love at unique attractions.
You've heard of the Love Lock Bridge in Pont des Arts, close to the Louvre Museum. You can visit where couples place locks on rails and then throw the keys over the river in a gesture of their love for each other forever. But authorities have decided to remove the locks -and with legitimate reasons! There are left-over locks in various places. However, don't worry because Paris will always be an enchanting city.
You won't only be able to see this through French tourists and people on the streets but also in the many romantic spots that Paris is filled with. If you want to visit the Parisian spot that's similar in style to Love Lock Bridge, head towards The Wall of Love or Love Wall!
11. Cruising on the River Seine
Cruising down the River Seine is a quintessential Parisian experience. This magnificent river offers visitors stunning views of the city, its bridges and landmarks. For a classic river cruise, consider embarking on one of Europe's oldest and most famous waterways. From there, enjoy an elegant meal, classical music and dancing performances, and plenty of time to explore the romantic cityscape. Whether cruising during the day or at night, there is always something to do on a Seine River Cruise.
In Sum…
The 10 Best Things to Enjoy in Paris are:
Visit the two Arc de Triomphe (Triumphal Arches)

Jardin du Luxembourg

Parc du Champ de Mars

Parc des Buttes-Chamount

Parc Monceau

La Promenade Plantee

Musee du Louvre

Musee d'Orsay

Musée d'Art Moderne de la Ville de Paris & Petit Palais

Enjoy and experience love at unique attractions.

Cruising on the river Seine
Planning your next trip?

Then don't forget travel insurance! You don't want to get stuck paying a ton of money and ruining your trip if you get sick or have an accident without travel insurance. Our page with The 3 Best and Cheapest Travel Insurance on the Market can help you choose the right plan and will give you some discount coupons for the biggest insurance companies!

Already reserved your hotel or hostel? If not, our article with The 6 Best and Cheapest Websites to Find & Reserve Accommodation can help you out. You'll also find some promotions and discount codes.

Still haven't booked your plane ticket and want to save big? Take a look at our page with 16 Tips to Save on Flights where you'll also find the 4 best websites to buy your plane tickets.

And finally, will you need to rent a car during your trip? Then surely our page with The 5 Best and Cheapest Websites to Compare and Rent Cars Around the World will help you choose the best rental car and find a good deal.