Last Updated on by Rodrigo @ OutofYourComfortZone
World-famous Key West is a prime tourist island just off the southern tip of Florida, and that's because it's filled with year-round adventure and excitement.
From caving (studying caves

) to kayaking, there's no shortage of fun things to do in Key West. With enchanting nightlife, the local bars and pubs are ready to surprise you and the population is super kind to visitors.
Just 90 miles from Cuba, Key West is well known for its beaches and coral reefs. With so much natural beauty always within reach, why not call your friends and plan an island vacation? If you are looking for a luxury trip, plan a trip at Kiawah Vacation Rentals. One way or another, you'll have a lot of fun. Here are five great adventures you can add to your next trip: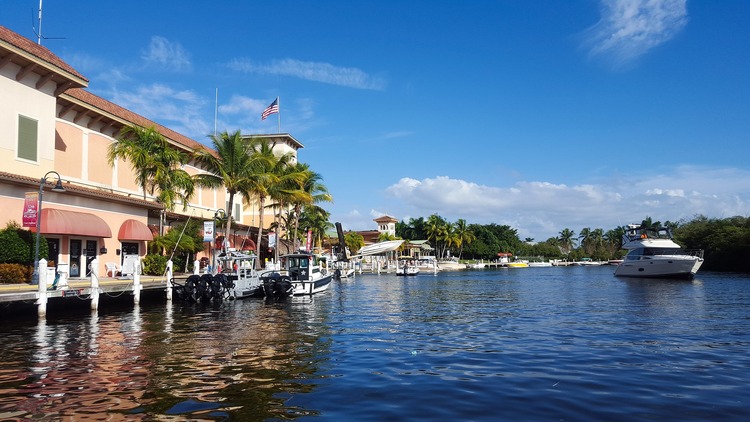 1. Snorkeling & Scuba Diving
If you want to explore all that the ocean has to offer without getting too far from shore, then snorkeling and scuba diving may be for you. Key West is a great launch point for reef-diving and underwater adventuring. The clear coastal waters warm up to the upper 70s in the summertime, which means you can snorkel comfortably even on an August afternoon.
There are many great locations to explore, but one of the best is John Pennekamp Coral Reef State Park. This state park is home to some 60 species of coral and more than 250 species of fish. You can also explore the waters by kayak for even more close-up views. 
With numerous underwater points of interest like shipwrecks, reefs, and caves you're sure to stay busy all day long. For anyone interested in history or ecology, there's no better place to go diving than here!
Key West also has two harbors that are an excellent launching point for snorkeling adventures: Garrison Bight Marina & Shipyard and Margaritaville Resort Marina. Both offer plenty of parking so bring the family!
   2. Adventure in charter fishing
Of course, if you're looking for something more exciting on the sea, try charter fishing. Charter fishing is the way to go if you want to catch some big game while you're in Key West. You can get a private boat for up to six people, which means more time on the water and less money per person for your fishing adventure.
Key West is home to plenty of great local charter companies that will take you out into the deep sea and find you something worth reeling back in again. 
   3. Go kayaking, bicycle, scooter
For all the land lovers out there, Key West has no shortage of beautiful places to explore. The island is connected by many scenic bike trails that link together dozens of beaches and parks. So, once you're within biking distance to the shore, you can travel along an easy-to-follow trail for endless fun in the sun.
Kayaking in Florida Keys through its mangroves or canoeing leisurely downstream are also great ways to spend your time on the beautiful rivers inland. There's something for everyone! 
Key West was made for outdoor exploration after all, which means it makes a perfect place to get out and stretch your legs. Bring friends or family members along because sharing these experiences with others only magnifies their greatness.
For a truly unique experience, rent an electric scooter and explore the island on two wheels. It's the easiest way to get around town, whether you're just going out for an afternoon or your trip is a few weeks long. The roads are designed for all kinds of travelers so there's no need to worry about getting lost.
   4. Take a ocean cruise
With a Key West sunset cruise, you can sail the wide open seas and enjoy a stunning view of the sunset. These sunset cruises are available on virtually any day of the week and they depart regularly from the harbor with booking venues on Mallory Square.
To get the most out of your Key West sunset cruise, you should book a private chartered boat because then you and your party will have the entire ship to yourselves. You can also add an open bar or food catering to your booking for extra convenience!
The great thing about a sunset cruise is you can choose an all-inclusive experience. You get out onto the water to enjoy Key West from a different perspective with food and drinks provided, meaning you can just sit back, relax and enjoy the glorious golden sunset.
   5. Discover Air Adventures: Skydive
If skydiving is your idea of fun then head on down to Skydive Key West. With freefall speeds reaching upwards of 175 mph, this is an experience unlike any other. 
You get to enjoy all of the benefits of extreme skydiving such as freefalling through the air, completing multiple flips and tricks, and then landing on a specially designed runway made just for parachutes.
If you're worried about safety, don't be! The experienced instructors at Skydive Key West have been training for years and have a flawless track record. They also do tandem skydiving which allows you to share the sky with a professional so you both can enjoy a breathtaking experience together.
So don't hesitate; book your adventure today and let the countdown begin! Skydiving over Key West beaches and the ocean is a great combination of nature and adrenaline, something to cross off your bucket list for sure! Just remember to check that your insurance covers extreme sports.
In short
The 5 Best Things To Do in Key West are:
Snorkeling and scuba diving

Adventure in charter fishing

Go kayaking, bicycle, scooter

Take a sea cruise

Discover Air Adventures: Skydive
Summary
Getting out into the great outdoors is what Key West is all about, from: warm weather, gorgeous beaches, exciting wildlife, and outdoor fun this island was made for adventure. And this top 5 list offers you several great adventures to choose from depending on your preferences. 
From air thrills to athletic adrenaline rushes to peaceful paddling through mangroves or easy bike trails along the shore, there's something for nearly everybody here. Try out a few of these great activities while you're around Key West and I'm sure you'll love it!
Planning your next trip?