Last Updated on by Lohanna Reis
2022 is set to be a big year for the travel industry. But what are the key travel trends you should look out for? Read our article to find out and receive inspiration for your next trip.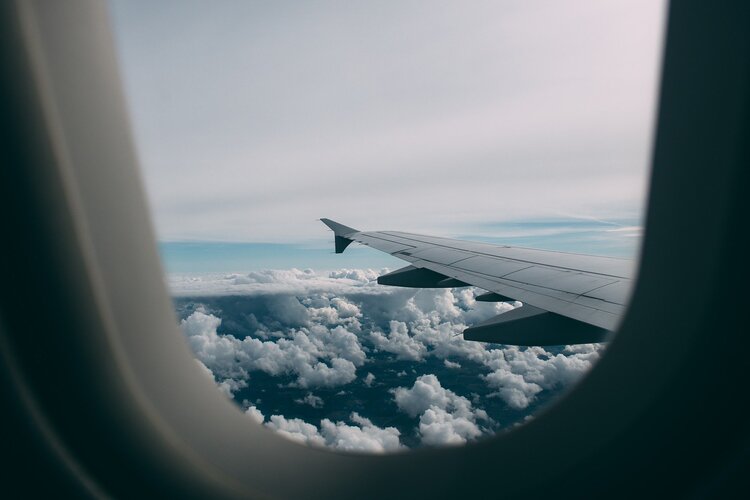 Top 6 Travel Trends in 2022
COVID has plagued the travel industry for over two years, but that finally looks to be getting better! So will travel return to normal, or will new travel trends emerge? Let's find out!
   1. Private Travel Is an Emerging Trend
One of the top travel trends during COVID is private travel. With a lack of flights and an emphasis on social distancing, expect many travelers to splurge on private travel arrangements. 
Many travelers won't mind spending the extra money to travel in comfort while also protecting their families from the pandemic. Don't be surprised if you see a boom in the number of private jet charters and guided tours in 2022. If you are single, you can cut the costs of your private jet by finding a date that has never been easier, thanks to dating sites.
In our minds, we envision private groups of 8 chartering a private jet and heading to destinations like Mexico, where they are quickly ferried from the airport by private car to their exclusive villa. 
When these luxurious travelers want to explore the sights, they are accompanied by socially distant tour guides who take them to all the best-kept secrets. Private travel will be one of the key travel trends in 2022 as it not only makes traveling more luxurious and memorable but also can greatly increase safety as COVID continues to circle!
   2. Customized Holidays Are a Hot Trend
Are you following the latest travel trends where to go now? Well, why not come up with your fully customized holiday that will have all of your trends following friends jealous. 
Forget planning your trips on Excel and scouring the internet for the cheapest airfare and last-minute budget hotel deals; why not travel in style?
If you want to have a breathtaking holiday, follow the best travel trends examples and get yourself a bespoke travel agent that can come up with amazing holiday destinations that you never dreamed of, including Antarctica, Bhutan, or Madagascar.
The great thing about these luxurious agents is they can handle all of the logistics for you! You can just sit back and relax as they plan everything from the flights to the hotel to activities and, of course, the food.
Don't settle for a boring stock standard package holiday from your local travel agent. After spending two years or more without a holiday, why not go a little crazy and book a custom holiday? 
Based on our predicted travel trends after COVID, you won't be the only traveler spending big to ensure they have a holiday worth remembering!
   3. Local Travel Is a New Trend
The world has become a lot more isolated, thanks to the pandemic. One of the major travel trends after COVID is people exploring their backyard. Many travelers will stay within a close radius of their home and hop in their car for a few hours. 
While some travelers will be chasing the luxury and 5-star experience, others will want to save after a tough few years. Travelers on a budget will look for simple beach getaways or camping trips. Expect many first hikers to be sleeping under the stars as they enjoy the travel trends benefits!
Travelers won't just be getting out of the city for their next holiday. According to the latest travel trends, they will be exploring different parts of their hometown and even booking rooms and hotels within their city. During these hometown vacations, they will check out new restaurants and museums, catch live shows and just soak in the new atmosphere.
While it may not be as good as hopping on a private jet to the south of France or the Maldives, it can still be an incredible experience; travelers following trends will just have to get a little creative. 
We are sure that travelers won't have issues finding trend-setting shops, tasty food, and amazing scenery close to their homes.
   4. The Domestic Travel Trend Will Continue
One of the biggest travel trends in the world today is domestic travel. With people struggling to get visas or blocked from certain countries, travelers look inward to their own countries and buck international travel trends. 
Many travelers realize that their native countries have amazing destinations to explore, and they can follow budget trends in the process. Why go to the Dominican Republic when Florida has incredible beaches? Why go to London when New York has even more art, museums, and live events?
Travelers can also help out their local economies by spending money, especially when so many of their compatriots are struggling. Popular travel trends destinations will include seaside areas within easy reach of major US cities and nature parks, which feature a range of activities for the whole family. 
Based on trends, we predict travelers who typically head overseas for their holidays will fall in love with domestic travel and continue to take holidays around their home country, especially when they realize how easy it is to travel domestically. Who wants to deal with visas and long-haul flights?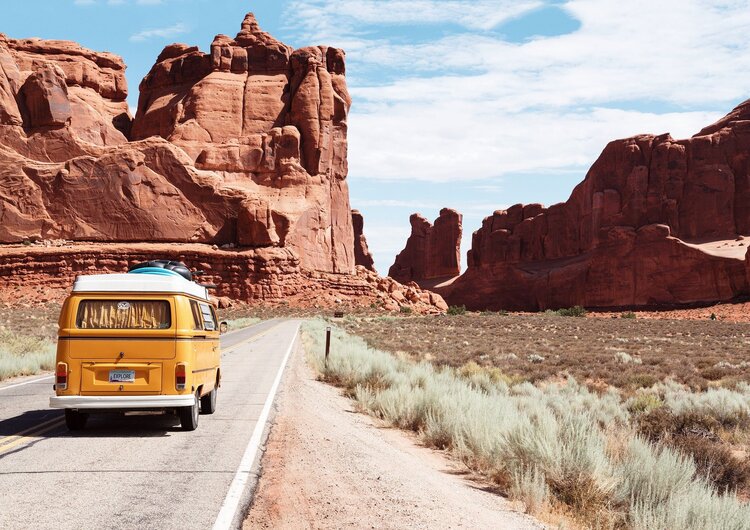 5. Dream Holidays Are an Emerging Trend
With so many people locked in their cities or countries for 2 years, people are ready to take that extra saved-up cash and splurge it on a dream holiday. 
Based on travel trends, we predict people aren't going to be content with going to their usual holiday spots; they will want bigger and better things. Expect travelers to head to faraway exotic locations such as Australia, New Zealand, or even countries like South Africa.
Trends suggest travelers won't just be heading to faraway destinations, but they will also be doing it in style! Travel trends for 2022 predict that luxury spending on holidays will shoot for the roof.
Travelers will be upgrading from economy to business, staying in 5-star hotels, and instead of getting away for a weekend or 5 days, spend weeks abroad! All travel trends post-pandemic suggest that travel budgets will soar!
   7. Cruises Are in Trend Again
Do you have travel trends experience? Then you know the popularity of cruises has stood the test of time. The cruise industry was crushed by COVID, especially when one of the pandemic's earliest outbreaks started on the Ruby Princess! However, the demand was only in hibernation. 
Now people feel protected by vaccines, and countries are opening, cruise-hungry travelers are ready to set sail and cross the oceans. We expect the industry to receive an influx of much younger travelers as the industry has had to shift its target market as many older travelers are still too concerned about the health risks of COVID to travel.
According to the latest travel trends, there has never been a better time to hop on a cruise as you can find amazing deals as companies revamp the industry following the pandemic. With so much choice, you can set off for a short cruise around the Caribbean. 
If you are feeling more adventurous, follow the latest trends and head off to Europe and see the best France, Spain, and Italy have to offer. Having a gelato and walking along the Mediterranean sounds like a pretty good trend!
Summing up…
The most important travel trends we are looking at for 2022 are:
Private travel is an emerging trend

Personalized holidays are a hot trend

Local travel is a new trend

The domestic travel trend will continue

Dream vacations are an emerging trend

Cruises are in again
Wrapping up the Hottest Travel Trends
Forget the trends 2020 and 2021! We are in a brand new year, and you have every opportunity to crush and follow the latest trends. With travel set to come back at a roaring pace, it is time to put your thinking cap on and come up with an amazing trip. And what travel trends do you plan to follow in 2022? 
Bio: Mrs. Davis is a freelance writer sharing the insights on how couples can shake up their love lives in and out of the bedroom. Mrs. Davis enjoys researching, discussing, and writing on the topics of wellness, relationship, sex, psychology, parenting etc. She is currently doing specific research on the topic. Mrs. Davis loves sport, traveling and knitting.
Planning your next trip?