Last Updated on by Lohanna Reis
Moving abroad can be tough. It involves a lot of planning, months of preparation, and unfortunately, often a ton of stress on every member of the family.
When you finally arrive at your new destination, it can be a relief. But there's just as much to do once you're in your new home; unpacking, setting up a home, and getting settled into new jobs, schools, and social circles.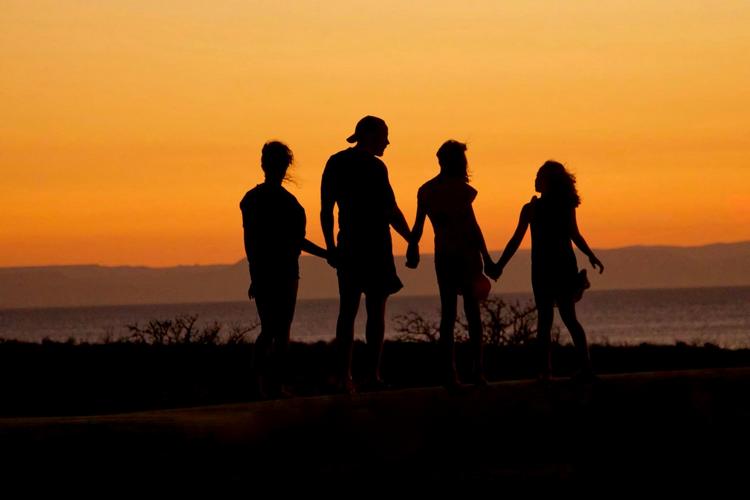 That's why we recommend taking a day off from the work and heading out with the fam. Here are our top 5 thrilling adventures to try when traveling with your family or taking a break from everyday life.
We've made sure these are kid-friendly as well as fun for adults, so everyone is safe, happy, and having fun!
Not moving abroad? Don't let that stop you. You can still take part in these adventures with your family, or even by yourself.
   1. Animal Encounters
Seeing, touching, and experiencing wild animals up close is always a winner. There's nothing like meeting a wild creature to melt away the stress of your everyday life!
If your kids are very young, it may be a good idea to start them off with a visit to the local zoo before getting too close. But once your kids are old enough to appreciate animals and understand what an amazing experience it is to be close to them, you can look at other encounters.
Do a bit of searching for animal activities in your area. Chances are you'll come across a few nearby encounters that aren't just your average zoo.
You may find an exotic animal experience that allows you to interact with animals that aren't usually found in your country or your area. Even if you can only find the usual wildlife, a chance to interact, get up close, and experience the majesty of these creatures is a once-in-a-lifetime thing!

   2. A Food Experience
If coming face-to-face with a wild animal is a little nerve-wracking for you, then perhaps a gastronomy experience would be more up your alley.
We eat every day, so it can be hard to think of food as something unique, exciting, and adventurous. But if you're a family with an appetite, we recommend taking a food adventure together.
If you have members of the family who aren't as adventurous as others, perhaps try something simple like a type of cuisine you haven't tried before. Find the nearest Lebanese, Ethiopian, or Thai food restaurant and head in for a taste experience.
If your family is crazy adventurous, you may need to put a bit of research into finding the wackiest food experiences nearby. It could be extra exciting if you've recently moved to a new place with a bit of a different cuisine from what you're used to.
Some places may include delicacies like insects, strange and unusual meats, or parts of the animal you wouldn't normally try. Be bold and take your tastebuds on an epic adventure! Don't forget pictures.
   3. Off-the-Grid Camping
For some, this may be a super way to unplug, unwind, and get away from the craziness of everyday stress. But for others—especially teenagers and kids who get bored easily—it could feel a little torturous!
Going off the grid can be quite thrilling. It's just you, your family, and the wilderness! This could be the perfect opportunity to teach your kids things like how to build and start a fire, how to fish, descale a fish, and cook it, how to use a compass, or how to track animals.
Keep in mind that safety is of extreme importance in these kinds of experiences. While you're going to be away from civilization and things like fast food, special media, and work, at least one of you will need to have a cellphone on your person in case you need to contact anyone.
Let someone know your exact coordinates after setting up camp, as well as an ETA for being home. You can check in daily with another family member so they know you're safe, but for all intents and purposes, phones should not be part of this adventure.

   4. Zip Lining
This is a fun and adrenaline-pumping adventure that's child-friendly. The thrill is there, but it's a lot safer than some other heart-pounding activities.
Depending on where you are, it may be difficult to find zip lining activities near you. This could be an opportunity to take a bit of a road trip, which only adds to the adventure!
Typically, zip lining adventures are set up in beautiful locations! You'll be zooming over tree tops, or from tree to tree, with spectacular views and an adrenaline rush to go with it, as you fly through the air.
If you or any of your family members have a GoPro, now is the perfect time to use it! You can take your camera, but it's hard to get great pictures while you're moving at a speed dangling on a line.
It's a good idea to double-check your harness before you zip from one spot to another, but generally this is a super safe way of getting a bit of a thrill that's also child-friendly.

   5. Visit a Theme Park
Theme parks are always a lot of fun. There's a wide variety of things to do, no matter which theme park you choose to visit with the family.
Any given theme park usually has a variety of fun and exciting rides you can go on as a family. Some are fun and easy going, others are hair-raising and will cause your heart to beat faster and possibly an involuntary scream or two!
You may also find things like adventure golf, which is casual and challenging. No need to wear your best golf shirt for this one – it may be wet or dirty! Delicious food, trinkets, and a day out in the fresh air having fun may be all you need.
2 General Tips for Adventuring with Your Family
Adventuring in a country that's not your own can be a little daunting. Here are a few tips to make the experience easier.
  

Learn Appropriate Local Language
Whatever kind of adventure you're planning on doing, either try to learn some appropriate phrases in the local language or write down some important things you may need to ask.
For example, questions like "Where is the bathroom?", "Can you help me?", and questions about first aid or the nearest facilities are important.
You may also want to learn some activity-specific things. For example, if you're zip lining, words like "stop", "wait", or "scared" could be helpful.
Prepare Safety Procedures
Sit the family down and discuss safety procedures. What happens if you get separated? What happens if you get lost?
Make sure everybody has a fully-charged phone (unless you're camping off-grid, of course!), and that the phone is loaded with important numbers. Everyone should have everyone else's new phone numbers, as well as those of the local hospital or ambulance service.
Also, brief everyone on the address you'll be at in case someone does need to phone an ambulance. We also highly recommend knowing where your country's embassy is and having their number in your phone just in case.
In short
The 5 Adventures to Experience on Family Travel are:
Visit the Animals

Live a Gastronomic Experience

Go camping

Jump on a zipline

Visit a theme park
Conclusion
Whether you're traveling cross-country or moving abroad with the family, we all need a bit of time off from the daily grind and long hours to have some fun.
These 5 are by no means the only adventures out there! Activities like stand-up paddle boarding, fishing, and beach-type adventures are also generally child-friendly and a lot of fun.
If you have bigger kids, you may consider things like river rafting, quad biking, archery, or more action-based items.
On the other hand, if your kids are all grown up and have a keen sense of adventure, perhaps bungee jumping or skydiving would be a worthwhile adrenalin-pumping adventure!
Whatever you choose to do, remember to leave your stress behind, silence the cellphone, and spend some excellent quality time together as a family.
Bio:
Jordan Fuller is a golfer, businessman, and family man. He's been lucky enough to travel across the country for his sport, and he now shares his advice on Golf Influence, along with his fellow golf coach, John Marshall.  
Planning your next trip?