Last Updated on by Lohanna Reis
Airbnb and other short-term rental arrangements are a popular option for a wide range of travellers and holidaymakers with over 54 million active bookers on Airbnb worldwide. They're more comfortable than a campsite but generally cheaper than a hotel, and many offer the opportunity to stay right in the heart of the local community.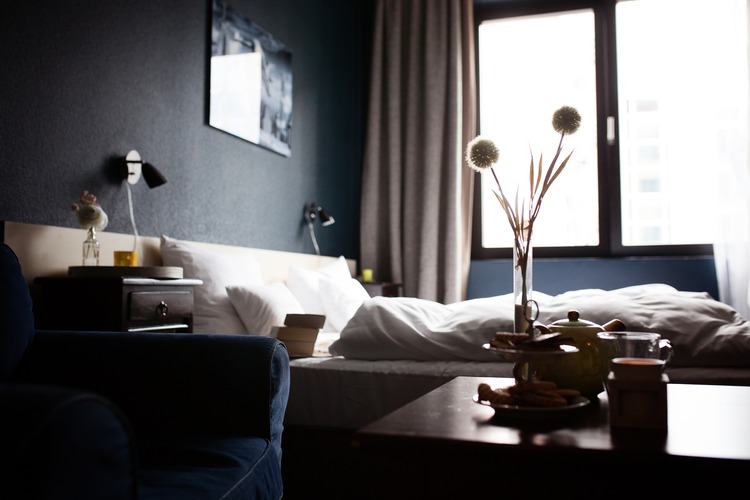 In this article, we explain how, by being smart and selective, you can find the best possible accommodation of this kind for as little money as possible. You'll learn what to look out for and how to avoid potential pitfalls for a problem-free holiday that won't break the bank.
   1. Balance Your Options
The Airbnbs available in the location to which you're travelling will each offer their own unique upsides and downsides. This means you'll have to get your priorities in order before making a choice.
What are you looking for in accommodation? Do you want beautiful views and luxury amenities or simply somewhere to rest your head after a long day of sightseeing? Are you after a central location with loads of transport links, or are you willing to travel a little further for a lower price?
You may need to make some compromises in order to find a short-term rental option that fits your budget, so try to consider the elements you definitely want and those you could live without at a push to find a happy medium that saves you money.
   2. Go for Individual Rooms
The cheapest accommodation options are likely to be individual rooms in a property that is occupied full time by the host or shared with other travellers. 
You'll probably need to share a bathroom – and your planned wake-up time and bedtime may be different to those of the other residents. Some may find this too awkward, but others may relish the opportunity to make a new friend with tonnes of local knowledge while saving money.
"You'll also meet really nice hosts who would be willing to show you parts the other tourists may not be able to see," comments Ruban Selvanayagam of Property Solvers.
   3. Seek Out Quirkier Options
Depending on your destination, there may also be more unusual options to choose from – like yurts, glamping pods, huts and more besides. These are often in remote locations, so you might need your own vehicle, but they make for really unique experiences and are often cheap.
In some instances, you may find yourself staying in a structure in the host's garden and sharing their bathroom and washing facilities – and there may be no option for onsite catering – so make sure you've read the full description on the website before booking so you know what to expect.
   4. Look for Hostels
If you don't mind bunking up with a few strangers, hostels can be real money-savers – and many of them rent out dorms on Airbnb.
Accommodation of this kind is usually a no-frills affair, but many hostels offer greater levels of privacy if you're willing to pay a little more. Plus, there are often affordable onsite amenities, such as a bar, cafe, gift shop and communal space where you can meet other travellers.
Options of this kind are popular with backpackers and interrailers who only plan to spend a night or two in one place before moving on.
   5. Research Local Transport
The rule tends to be that the further your chosen accommodation is from an urban centre or popular destination, the cheaper it will be – though this isn't always the case.
If you find a bargain Airbnb, you should check a few things before you book. For example, exactly how far is it from the sights and locations you wish to visit on your trip? If it's quite a distance – and you aren't planning to drive – is there a nearby train station or bus stop?
You should also look into the frequency of the relevant transport and how late into the night it runs, as well as its cost. Saving money on your accommodation isn't much use if the local buses are going to cost you an arm and a leg.
Research local travel cards and offers or seek out other arrangements you can make to save money if you're going to be relying heavily on public transport to get around.
   6. Consider Self-Catering
It's great if you're able to find cheap accommodation in close proximity to quality eateries – but dining out every day will definitely drain your finances.
Look for Airbnb options with self-catering facilities and explore the local supermarkets. This will help you to save money while living the life of a local by picking up your groceries like all your neighbours do. 
You may be able to try products you've never seen before – and it could be a great opportunity to practice your language skills if you're staying in a different country!
   7. Look for Superhosts and Rare Finds
When you browse Airbnb, you'll see that "Superhosts" are highlighted. These are people who have hosted at least ten separated stays or three reservations totalling one hundred nights minimum over the last twelve months.
They need to have maintained a 90% response rate when communicating with potential bookers and hold an overall rating of 4.8 out of 5, meaning their accommodation is well maintained and of great quality.
They'll also need a 1% cancellation rate or lower, unless those cancellations have occurred due to the site's accepted extenuating circumstances.
One great thing about Superhosts is that the cost of the accommodation isn't a factor in the criteria by which they are chosen. This means that you're just as likely to find a budget-friendly Superhost as you are to find one that is more exclusively priced.
So – if you choose low-cost accommodation with a Superhost symbol attached, you'll know that you'll be receiving great value for money.
Rare Finds are another great indicator on the Airbnb site. If you see the Rare Find symbol on a particular stay, it means that the accommodation is usually booked at the time of year you're looking to travel, so it's unusual to find it available.
This reveals that the accommodation is popular. Others have judged it to be a great option for their holiday – so it probably has a lot going for it!
If you can find a low-cost Superhost that is also a Rare Find, you're probably going to enjoy your stay there without having to spend too much cash.
   8. Thoroughly Check the Information Provided
One easy way to find Airbnb accommodation that provides great value for money is to carefully read the available descriptions of each and compare the list of amenities provided with your own carefully chosen requirements.
You should also try to pinpoint the precise location of the accommodation and see how easily it is to travel to and from.
Read reviews to check for local recommendations as well as picking up on warning signs about any negative aspects of the property or its surrounding area.
It's unfair to give a host a poor review if they have clearly explained the issues in question to you before you booked, so consider this when providing a rating. It's also important to note that you get what you pay for – so try not to expect the world of an Airbnb that is exceptionally cheap.
Using Airbnb for your holiday accommodation is always exciting and eye-opening, as the variety of options available for good prices will undoubtedly provide you with a unique experience. Just be sure to do your research and choose your stay wisely.
In short
The 8 tips for choosing a fun and on-budget Airbnb are:
Balance your options

Choose single rooms

Look for more peculiar options

Search for hostels

Search for local transport

Consider the facilities

Search for Superhosts and Unique Accommodations

Carefully check the information provided
Planning your next trip?