Last Updated on by Rodrigo @ OutofYourComfortZone
As the travel industry continues to rebound against the backdrop of the retreating pandemic, lots of people are flocking to airports, tour operators, and favorite destinations to make up for the lost time. The hospitality industry and airlines often struggle to keep up with burgeoning demands, but that does not stop people from traveling within and outside of their countries.
Current surveys show that more than 50 percent of adult travelers are willing to spend more than they used to a couple of years ago. This bodes well for the global economy, but it somewhat complicates planning for travelers. It has become more challenging to avoid congested areas, overcrowded beaches, and overpriced restaurants.
To avoid the disappointment of poorly planned itineraries, check out our ultimate guide to putting together a realistic plan to safeguard against common pitfalls while making the most of your well-deserved vacation.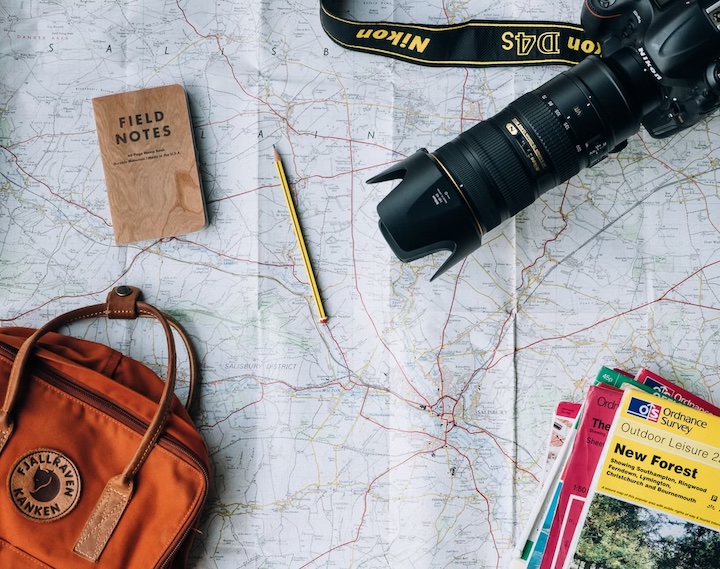 1. Get the basics right
As with any other plan, schedule, or itinerary, you need to define the basic parameters to be able to work on the next steps. Do you want to travel abroad, or do you fancy visiting a local tourist destination? Are you more interested in top-class services, or do you really want to try off-the-beaten tracks? Are you on a budget? Are you traveling solo or in a group?
These are all important questions. Make up your mind about where you want to go, how, and with whom to enable corresponding planning. This will have implications for your budget as well.
If you are struggling to find quality time to make well-informed decisions due to tight college deadlines, don't take it too hard on yourself. You can always use the reliable services of Trust My Paper to complete academic assignments on time. Whether it is an essay, a term paper, or a dissertation, you are sure to get top-notch quality at affordable rates.
2. Due diligence
Once you have selected your destination, take the time to study everything there is to know about it. This is absolutely crucial, especially if you are visiting a foreign country. Cultures are different, and no one enjoys experiencing culture shocks or unpleasant surprises.
There are lots of reliable websites offering customer and tourist reviews. They could be a good starting point. Look for common issues and challenges identified in multiple reviews. See if these represent a systemic issue or whether they are just an outlier. Look for advice on dos and don'ts. Talk to your friends who might have already visited your chosen destination.
3. Put together a list of things you want to see or do
You should not leave anything to chance. Be clear on the places to see and things you want to try. If you don't, you might fall victim to all sorts of marketing tricks and temptations, which will be hard to resist. This does not bode well for your budget.
Don't let your onerous college assignments and tight deadlines get in the way. Make the most of the trustworthy and well-tested writing services of Best Essays Education to manage your workload. Let professional writers take care of your essays and enjoy great results and higher grades.
4. Set a cap on your spending
Setting a budget may not be enough. It is too tempting to overspend as you may want to buy all sorts of knick-knacks and souvenirs or try exquisite dishes in an expensive local restaurant. Set a max limit to your budget and include a line item for miscellaneous costs to accommodate unforeseen or contingency expenses.
You might lose a lot on exchange rate differences, so never use exchange points at the airports or downtown, where local traders might charge exorbitant commissions. Use only trusted sources or reputable banks. Ask locals about where they exchange currency.
5. Develop a checklist
It is best practice to have a checklist of things to do handy. If you have never done or used it, there are lots of templates available online. Pick a relatively simple one to help you determine the list of key steps, such as booking, payment, visa arrangements, and respective deadlines. Mark each completed step as done and keep reviewing the list to see if you need help with any of the delayed or protracted steps.
Checklists are a useful tool in managing time-bound activities in general. A professional essay writer usually has a checklist of steps to follow in order to complete a high-quality paper. Checklists help them avoid inadvertent mistakes and omissions.
6. Put together a simple table with daily actions, deadlines, and notes
Bring all the above together in the form of a simple table, including the list of daily actions, milestones, any associated expenses, and deadlines. Add a column for important notes. The table will serve as your management tool to monitor progress, make adjustments, and accomplish actions effectively.
The table is not for just single use. Upon return, you can review it to see if you had any gaps or if you would have done something differently. You can take corrective action and do things more efficiently next time around.
Final Thoughts…
Planning your travel itinerary is an important task. You have been working too hard to let yourself turn a vacation into a waste of time. Be clear and realistic about where you want to go and what you want to see. Do proper due diligence to find out everything there is to know about the desired destination.
Learn from other people's mistakes or setbacks by going through online reviews and making inquiries among friends, fellow students, and colleagues. Write everything down, estimate the cost of each action, and stick to your budgetary limits. Make things realistic, fun, and memorable.
Author's Bio
Erica Sunjaro is a popular blogger, avid traveler, and culture vulture. She has been running several online travel agencies. Erica knows the challenges, opportunities, and risks facing travelers as no other. She is particularly popular among college students, as Erica's blogs are fun to read, and her tips are easy to follow.
Planning your next trip?

Then don't forget travel insurance! You don't want to get stuck paying a ton of money and ruining your trip if you get sick or have an accident without travel insurance. Our page with The 3 Best and Cheapest Travel Insurance on the Market can help you choose the right plan and will give you some discount coupons for the biggest insurance companies!

Already reserved your hotel or hostel? If not, our article with The 6 Best and Cheapest Websites to Find & Reserve Accommodation can help you out. You'll also find some promotions and discount codes.

Still haven't booked your plane ticket and want to save big? Take a look at our page with 16 Tips to Save on Flights where you'll also find the 4 best websites to buy your plane tickets.

And finally, will you need to rent a car during your trip? Then surely our page with The 5 Best and Cheapest Websites to Compare and Rent Cars Around the World will help you choose the best rental car and find a good deal.