Last Updated on by Lohanna Reis
Traveling is an irreplaceable part of the lives of many people. Almost every person adores exploring the world, visiting new places, and meeting new people. Moreover, according to Forbes, travel impacts mental health positively. Nevertheless, the ways people travel are very dissimilar.
For instance, some people adore all-inclusive tours when they need to tackle zero problems. Other types of travelers do not build any plans and routes to enjoy discovering new places.
Nevertheless, the major difference between tourists is their desire to explore the world alone or in a group of like-minded people. In the post below, we will take a deeper dive and discover the benefits and drawbacks of solo and group tours.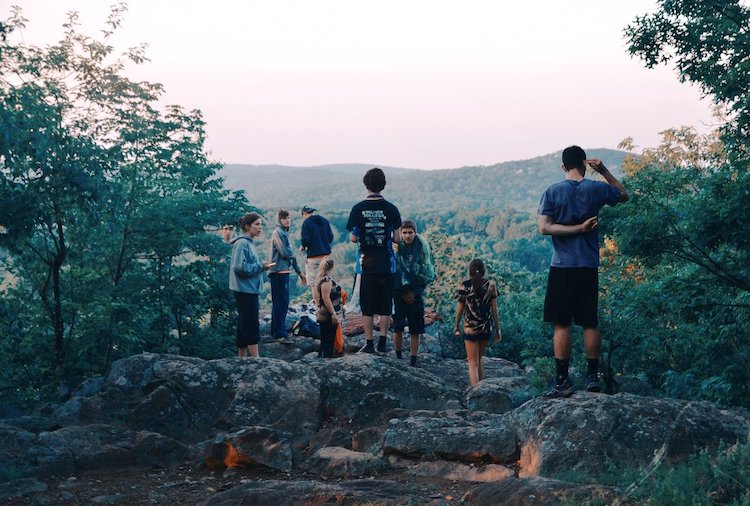 Group Travel Advantages and Disadvantages
In a nutshell, traveling by group is ideal for a company of friends. Also, it's a great pick for inexperienced tourists who are afraid to tackle unpredictable challenges in different countries.
A group tour can help avoid many problems and make a trip more interesting. However, some drawbacks may turn a trip into a nightmare if you like freedom on trips. So, let's take a deeper dive and learn as much as possible about all the pros and cons of traveling with a group of other tourists.
Pro: Guaranteed Company
When traveling with other people, you will never feel lonely. Having a group trip, you will always spend time with other people. You will always be surrounded by people you travel with and will share your emotions and have conversations with other people. Since all tourists have different traveling experiences, you will plan an ideal trip that will need you to tackle zero problems.
Con: Need to Compromise
Unfortunately, group trips leave no space for personal wants. Usually, every trip that gathers many different people is well-planned and scheduled. Therefore, you will be required to follow plans and always monitor your time. As a result, you will have limited time to explore particular places or have rest.
Also, you will need to compromise on your desire to spend time with your group. Therefore, if you don't want to wake up at a particular time every day and explore well-known paths only, a group trip will turn into a nightmare for you.
Pro: Reduced Cost of Traveling
One of the primary benefits of group trips is saving money. When exploring a new area with other people, you will share transportation and living expenses. If you travel with a small company, you will likely live in shared apartments and move around using a rented vehicle.
If your group is large, you will pay for transportation and living in bulk. In any case, you will reduce your expenses or get a discount that can make a trip more affordable.
Con: Lack of Privacy
Those who value privacy when traveling and don't like sharing their personal space with others should be aware of group trips. When exploring the world with other people, you won't be able to get rid of a company and spend time alone.
Since group trips need people to stay gathered, eat together, and share hotel rooms, people lack privacy. Some travelers adore spending time being surrounded by other people. However, many people can hardly live without a daily dose of privacy. If you're one of them, it's recommended not to consider group trips.
Pro: Security
Many people are afraid to travel alone because they are concerned about security. However, when traveling with a group of other tourists, there is no need to carry about most problems. In most cases, group travel helps people get rid of anxiety because they share responsibility and apartments and transport. Furthermore, a company of other travelers can help find solutions to any possible problems.
Moreover, if a company plans a trip, the chance of experiencing any problems is drastically low. For instance, if you adore exploring the Scariest Climbing Slopes in the World, it's vital to travel with others. A companion will always back you up and help rescue you if you get into trouble.
Solo Travel Advantages and Disadvantages
A lot of people adore exploring the world alone. They are not afraid to grab a backpack and start exploring the world alone. When they travel without any company, they have unlimited freedom and can do whatever they want. However, solo trips may dim bright emotions that people experience, spending time abroad with a friend or a soulmate.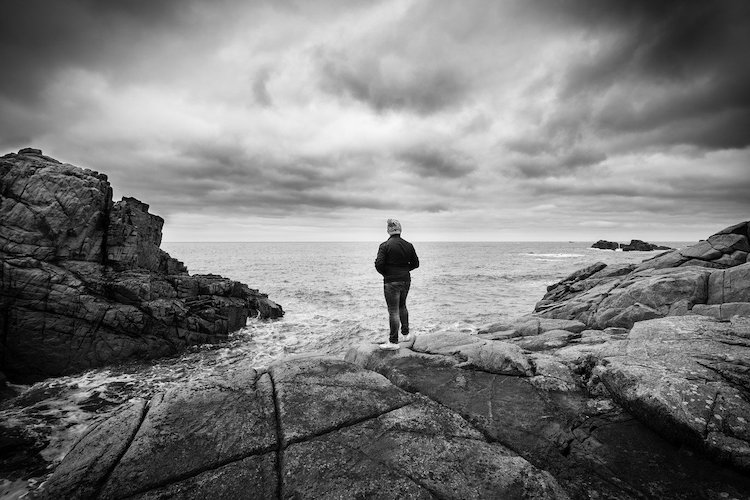 Pro: Random Experience and New People
In most cases, those who travel alone don't build plans. They also don't create schedules, so solo travelers are open to unpredicted adventures. In case you don't want to explore the most popular tourist attractions, you have a chance to explore the different sides of the countries you visit.
For instance, by exploring places not listed in brochures for travelers, solo tourists can find unique places and meet local people who will help discover a new place deeply. However, the risk of getting into trouble is higher in such a case. You can get lost, cheated, or experience issues due to the language barrier.
Con: Increased Cost of Traveling
It's vital to remember that the price of traveling is higher for solo tourists. Indeed, those who explore the world alone can save by living in dorms and using local public transport in other countries.
However, in such a case, they will be required to compromise on privacy and the quality of their accommodation. Moreover, solo tourists need to pay more for hotel rooms and transportation to travel comfortably. Consequently, solo travelers spend more on their trips, on average.
Pro: Unique Trails and Personal Schedule
Tourists who explore the world alone are not required to follow any schedules. They are free to explore new trails at their own pace. In case you appreciate complete freedom, you will benefit from traveling alone.
Solo tourists can go wherever they want and spend limitless time in new places. They don't need to follow their group. Also, they are not bothered by other people and are not forced to avoid any places they want to visit.
Con: Inability to Share Excitement and Lack of Help
Unfortunately, those who travel alone can hardly have the best trips. For starters, alone travelers cannot share the excitement of new places they reach. Furthermore, they cannot talk to other people and discuss the new views they observe.
Therefore, many solo tourists run video blogs to share their emotions with their subscribers. Emotion sharing is an important aspect of traveling that most solo travelers lack. Besides, those who travel alone may experience problems getting help when they get into trouble.
Wrapping Up
Both of the options are not ideal and include advantages and drawbacks. However, if you want your trip to be perfect, you need to get a perfect blend of group and solo travel. It's recommended to have a trip with your soulmate or best friend. In such a case, you will be able to travel the way you both like.
You won't be required to follow a group of other tourists and will be able to enhance your trips with a large number of random experiences. Besides, you will always have a great time together in a new place.
Planning your next trip?
Then don't forget travel insurance! You don't want to get stuck paying a ton of money and ruining your trip if you get sick or have an accident without travel insurance. WorldNomads is ideal for adventurous travelers, backpackers, or anyone looking to be protected during their trip. They cover almost every single activity you can image!
Already reserved your hotel or hostel? If not, we recommend Booking.com. They have a huge selection of hotels and hostels all over the world. Plus, in most cases, you can cancel your reservation without any costs up to a few days before the check-in date!
Still haven't booked your plane ticket and want to save big? Take a look at Kayak and Momondo. They are flight aggregators that combine several other ticket search websites to make it easier for you to compare prices and make sure you are getting the best deal.
And finally, will you need to rent a car during your trip? Then check out Rentalcar.com to search and compare car rental companies from all over the world on a single website. Then, you can find the cheapest price for the best car!