Last Updated on by Lohanna Reis
The main reason why people visit Spain is that it hosts several unique sights. Moreover, due to modern technologies, everyone could prepare for a nice trip by installing useful apps.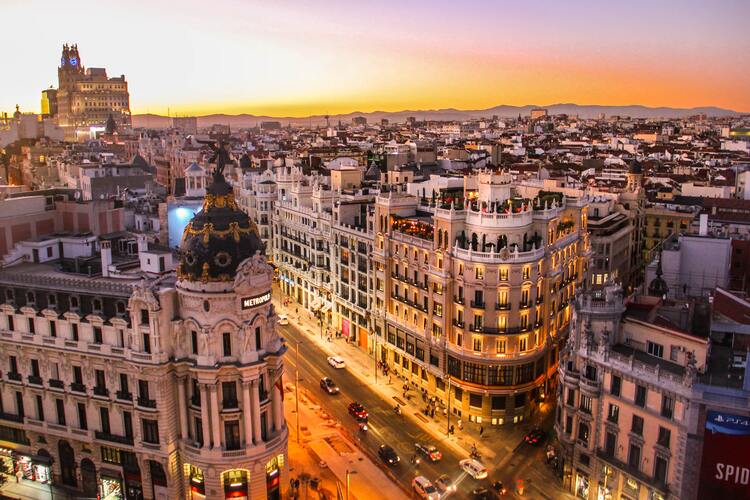 They recommend which places of interest you have to visit first, how to make extra cash for the trip to avoid lack of the money, and so on. Some of the things that the place is well-known and suggested by the apps and websites for include:
Ibiza Island

–

This is a small island off the East Coast of Spain. It's well known for the parties that it hosts and the excellent views. The shacks on the beach area where all the all-night-long and never-ending parties take place. With multiple rising EDM musicians, this is the destination most young folks head to for some Spanish entertainment.
Spanish cuisine

–

Tapas and Paella are the most common dishes in the country which you can find in every restaurant or cafe. Paella is a Valencian rice dish with multiple flavors made of different ingredients depending on what you prefer. Tapas, on the other hand, are finger foods that accompany many Spanish cuisines.
Calat Alhambra

–

This is an old fortress in Granada, Andalusia, built by the Moorish King Badis Ben Habus in 889 but got upgrades in 1333. This Andalucia Spain entertainment sport hosts the historical architectural style of Spain, which is a perfect blend of both Islamic and Gothic styles.
Mediterranean Beaches

–

Did you know that Spain hosts the most number of beaches in Europe? The Mediterranean Sea touches three points of Spain with about 3000 beaches. They all occur naturally, and they are clean and clear waters and white sand. The places offer the cheaper beach hotels in Spain with good evening entertainment.
City Visits

–

The city tours around Spain are treasured for they host many details about the country. You can visit Barcelona, Seville, and Madrid to see the wide range of architecture, entertainment, cultures, and unique sites.
Guggenheim Museum Bilbao

–

This is a museum of contemporary and modern art in Northern Spain. It was designed by Frank Gehry, a Canadian-American architect in a Deconstructivism style
Sierra Nevada National Park

–

This is a perfect hiking sport covering more than 850 square kilometers, and it also hosts the second-highest mountain range in Europe.
Museo Nacional del Prado

–

Also known as the Prado Museum, is the country's national museum of art.
Sobrino de Botín

–

This is the world's oldest restaurant that opened its doors to customers in 1725. It popularly served Mozart and Clint Eastwood, and word has it that the ovens' flames have ever been burning since the restaurant was opened.
Spanish Archipelago

–

The Canary islands off the coast of North-Western Africa is well known for sandy coves, world-class beach resorts, and haunting volcanoes. They also host multiple activities such as hiking, dolphin watching, sailing, and a visit to Timanfaya National Park.
Ice Barcelona

–

Have you ever enjoyed several drinks in an ice bar on a beach? Well, that's the best Spain can get in entertainment. Ice Barcelona is the sole ice bar globally and is located on El Somorrostro, Mediterranean Sea. It's entirely made of ice with a temperature of -2

o

C to -10

o

C, which provides a perfect escape from the scorching sun.

Desierto de Tabernas

–

It's the only semi-desert in Europe, and it has unique sights. Located in Almeria province, this desert is bounded by Sierra de Los Filabres and Sierra de Alhamilla mountains. It hosts a lunar landscape and has a hyper-arid climate. It has been the location for several Hollywood shoot films.
Limite Zero Experience

–

Spain hosts the only international zip line in the world. This cross-border zip lining experience was an innovative project of David Jarman that gives one thrilling event to all visitors. The line takes you from the white Andalusian village (Sanlúcar de Guadiana) to Alcoutim in Eastern Algarve. You not only get across from the Guardiana River to Portugal, but you'll also experience a time difference on the other end of the zip line.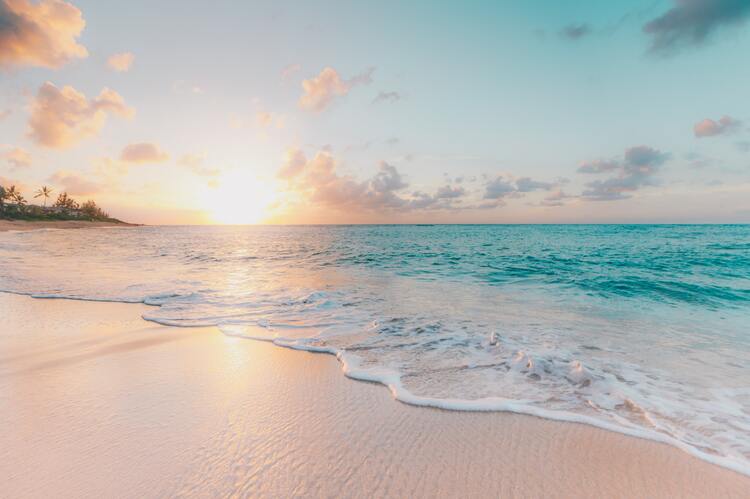 The Spanish Culture
The Spaniards are laid-back people. Most of them enjoy daytime siestas, and they can hardly miss out on the entertainment in Spain. They are so friendly and most of them, especially in small villages, know each other. They are very cautious with their traditions and strictly follow the cultures of their ancestors. They enjoy cooking and also sharing meals.
The 5 Must-Try Culture/Entertainment Activities in Spain
The Spain entertainment industry is probably the most active sector in the country. There are multiple entertainment options in Spain that tourists can look out for and several experiences that you need to live in Spain. Some of the available options include:
1. Spanish Football
La Liga is the name for the Spanish football league. It hosts many of the biggest competing teams in Europe, such as FC Barcelona, Real Madrid, Athletico Madrid, and Sevilla FC. This league is highly competitive, and they have a unique style of football that dwells on tactics and brilliant skills. It also hosts arguably one of the best players in the world, Lionel Messi. Spanish football spikes tension, enthusiastic cheering fans, highly competitive rates, and unique football moments.
2. Flamenco
Another Andalucia Spain entertainment is Flamenco, a particular part of the overall culture of Spaniards. Dance is an essential part of Span entertainment. Flamenco is a complicated dance style that combines song (cante), hand claps (palmas), dance (baile), and guitar playing (toque). It was once declared a Masterpiece of the Oral and Intangible Heritage of Humanity by UNESCO in 2010.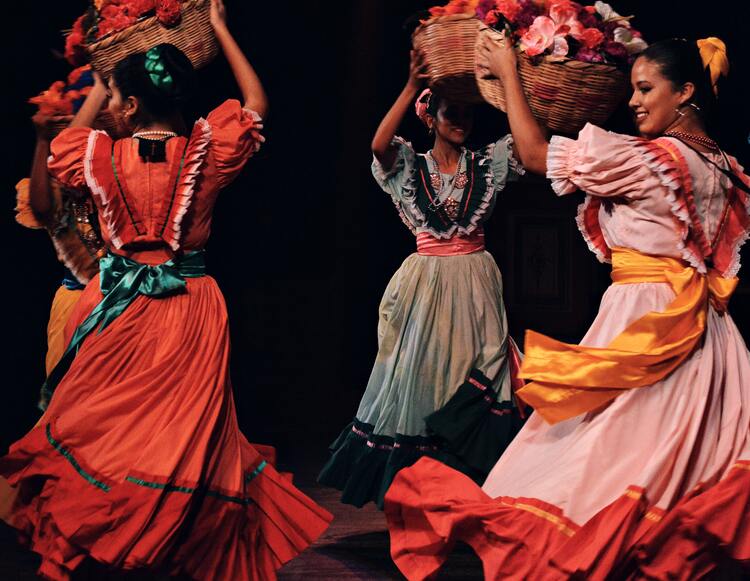 3. La Fiesta de Santa Marta de Ribarteme
One of the weirdest and craziest festivals you'll ever hear about is the Festival of the Near-Death Experience. La Fiesta de Santa Marta de Ribarteme is practiced every year in a small town of Las Nieves, Galicia. Nieves is a place associated with paganism and witchcraft, so it doesn't surprise that they celebrate such an event. It is meant for the locals that escaped death by a whisker.
4. Spanish Grand Prix
Spanish Grand Prix is part of the Formula 1 series that's hosted in the country. You get to see the big names such as Lewis Hamilton, Max Verstappen, and Valtteri Bottas cruising through the difficult courses of the sport. You can also opt for Spanish Grand Prix live stream if you don't manage to get a ticket to the venue.
5. El Caminito del Rey Experience
This is a unique pathway that was once declared the world's most dangerous footpath, which had been closed for more than ten years. Located near Ardales in the province of Malaga, Spain, tourists can quickly and safely complete a 3-kilometer hiking experience that comes with exciting landscape views.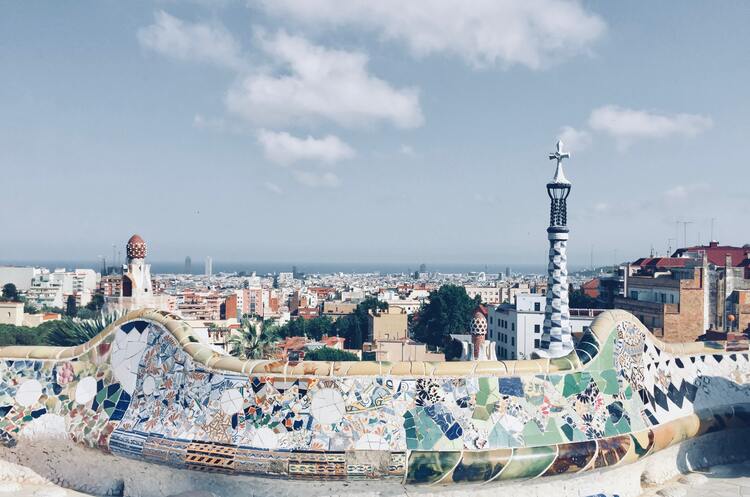 In short
The unmissable activities you should experience in Spain are:
Spanish football

Flamenco

La Fiesta de Santa Marta de Ribarteme

Spanish Grand Prix

El Caminito del Rey Experience
Conclusion
Spain hosts a lot of unique sites and multiple entertainment options. You can decide to enjoy football as your Madrid Spain entertainment option or visit the different beaches and enjoy swimming. The country has a host of unique sights all over Europe, and there's no doubt that it is a destination to think of for a proper vacation. You should get a clear list of the places you'll want to go to for easy planning. After the trip, you can share your impressions of the tour on the guest post website and even earn for unique content and photos.
Have you been to Spain? Which were your top entertainment spots? Please, leave us a comment!
Author's bio:
Jeremy Ambrose began traveling several years ago and travels to explore new corners of the world every year. He has faced many difficulties of traveling and now wants to share his experience and knowledge with his readers. Currently, he works at Assignyourwriter as a content creator.
Planning your next trip?