Last Updated on by Talita
Famous for flamenco, tapas, football, Gaudi, fiestas and spectacular beaches, there are endless things to do in Spain.
But besides the beaches, there are multiple national and natural parks boasting unique natural scenes and dramatic mountains including several 3000-meter peaks.
A fusion of cultures driven through the peninsula from Africa, from ancient Rome, and from different religions makes this melting pot one of the most exciting countries to explore in Europe.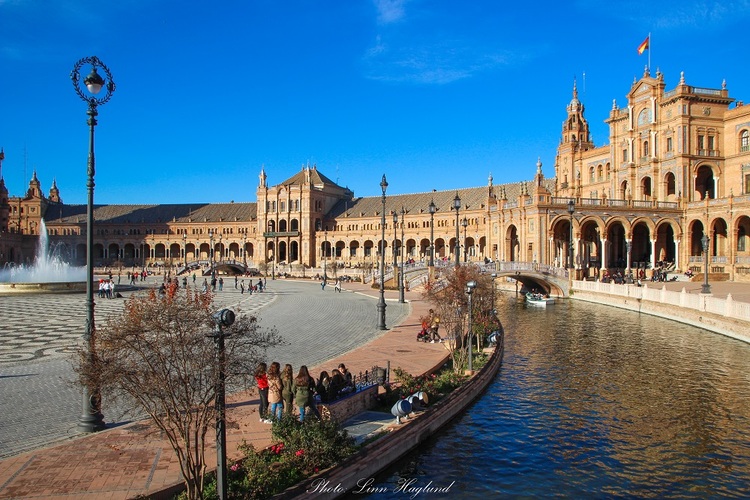 Let's talk about what NOT to do in Spain first
Unfortunately, Spain is also famous for the tradition of the unforgivable "art" of bullfights. There is a large movement trying to stop this unethical activity in Spain and so far, the results are positive. According to PETA, the number of killed bulls in bullfights had decreased by 56% in 2019 compared to 10 years earlier. Now with the pandemic throughout 2020 and 2021, these activities have had an even lower impact as social events have been highly restricted.
However, as a tourist, it's tempting to experience a traditional performance like this, or at least visit a bullring outside performance hours. It's culture, after all! 
The tough truth, though, is that if you don't want to support this activity, you have to avoid the bullrings completely. Until the bullring isn't completely shut down for performances, there is a 100% chance your innocent ticket money will go straight to supporting more bullfights.
Luckily, there are plenty of ethical things to do in Spain to experience its rich culture and you're about to discover a good bunch of them here!
14 Things to do in Spain
   

1. Climb the highest peak in the Iberian Peninsula
Sierra Nevada National Park is one of the most spectacular places to walk in Spain and features the absolute best hikes in Andalucia, if not the whole country.
The grandest of all peaks is Mulhacén (3479 masl), the highest peak in the Iberian Peninsula and the second highest in Spain after Teide in Tenerife. While it's a high peak that can be done on many different multi-day treks from several villages, it's also possible to do as a one-day hike in the summer months.
The national park offers a bus service taking you higher than it's allowed to drive with a private vehicle so you can hike from Mirador de Trevelez and back in 4-5 hours. The bus will pick you up exactly 6 hours after drop-off which makes enough time for a good lunch at the top and plenty of photo stops. This service is only available in the summer, and you must contact the tourist office in Capileira for bus tickets and to check if the bus runs.
The day trip is possible even if you're new to hiking, but you should be in a general good physical shape. But make sure you bring enough water and food. Other essential hiking tips for beginners are to bring layers of clothes as temperatures can change quickly in that altitude, and make sure you wear good hiking shoes or boots that you've used  several times before so you don't risk blisters. Even so, it's always a good tip to have blister plasters in your backpack for such a hike.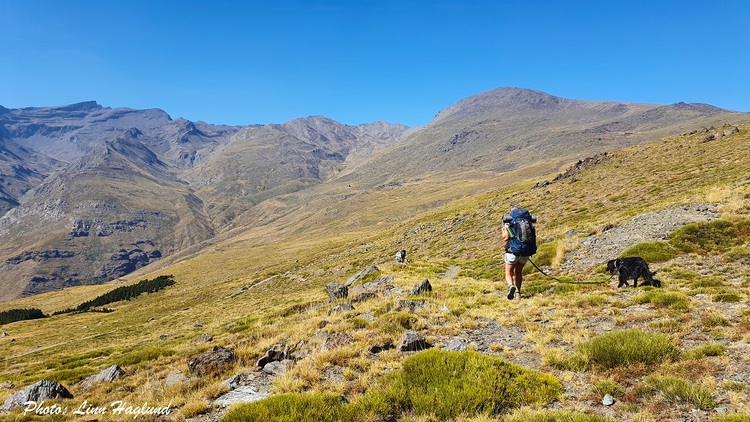 2. Cycle through Andalucia's white villages
For the adventure traveler, exploring the white villages of Andalucia by cycling is an incredible experience. The villages are connected by windy mountain roads that require you to be trained up front for this endeavor.
Popular cycling destinations are the villages in Granada and around Sierra Nevada, where you can explore villages like Capileira, Trevelez, Orgiva, and Vélez de Benaudalla. Or you can head to the villages of Serrania de Ronda in Malaga to destinations like Casares, Gaucín, Jimena de la Frontera, Zahara de La Sierra, and Setenil de Las Bodegas.
The best months to cycle are between October to May when the heat isn't too aggressive. That said, you need to be careful in the months of January to May as there are pine processionary caterpillars in Spain wherever there are pine trees in this period. These are tiny caterpillars walking head to back in lines up to two meters long.
They're covered in millions of tiny poisonous hairs that can create severe allergic reactions in contact with the skin. If you cycle on them, they can spin up with the wheels and you can get them on your legs. Therefore, be cautious in this time of the year so you don't hit them.
   

3. See a red river in Andalusia
If you like to get off the beaten track and explore peculiar natural destinations, Rio Tinto is for you. The red river is believed to get its color from the high amount of iron and heavy metals flowing from the nearby mines. You probably won't believe it before you see it, but it's actually really red!
There is an old mining train made into a tourist train that takes you from the village of Riotinto to the red river where you'll learn everything about the mining history and stop by several points of interest, like giant mining pits. As an alternative you can drive there yourself.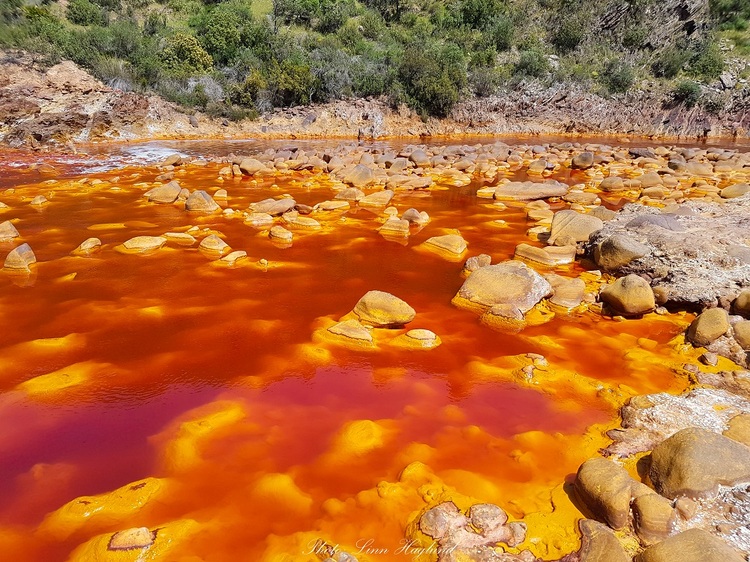 4. Celebrate Semana Santa in Seville
One of the most dramatic celebrations in Spain is the Easter celebration, and the place to experience it is in Seville, the capital of Andalucia that has fascinating excursions. The streets are packed day and night, and endless processions are walking the streets carrying enormous statues of the Christ and Mary together with other religious personalities. Nazarenos (dressed similar to the Ku Klux Klan) throwing sweets to the kids and dramatic, depressing music fills the air.
Not your regular Easter celebration with Easter eggs and the Easter Bunny jumping happily around, but truly one you'll never forget.
 

  5. Go to a football match in Madrid
No trip to Spain is complete without going to a football match and what better than seeing Real Madrid playing at home? 
The incredible spirit you'll feel on a match is like nothing else and there are large parties after the games too where you can celebrate (if they win that is) with other Real Madrid fans.
You can buy tickets online to the Santiago Bernabéu stadium in the capital city. Get ready for an experience like no other! 
But prepare in advance, you can research the best areas to stay in Madrid and activities to do and they should not be thought of at the moment, so you avoid losing precious moments of your trip.
 

  6. Party with the locals at Feria de Malaga
You know that Spain is famous for its fiestas and each city, town, and village has its own yearly fair. The one in Malaga is one of the best. Get ready to dance in the streets with the locals and drink sweet wine out of pink plastic cups with white polka dots.
There is a dedicated area for the fair outside the city center, yet the streets in Malaga old town are jam-packed with happy locals and tourists alike. Live concerts in hidden squares that you'll accidentally find as you press your way through the masses looking for more sweet wine. If you happen to be in Malaga in August, make sure you check the dates.
 

  7. Go on a road trip across Spain
A road trip in Spain is one of the best ways to see the country. From the dramatic Picos de Europa in the north to the whitewashed villages in Andalucia in the south. There are so many amazing places to see in between that you could probably spend a month driving down.
A few places you should not miss out on are the incredible medieval towns of Segovia and Toledo, both in the outskirts of Madrid. Along the coast, you can do the classic route from Valencia and down to Malaga.
But if you're more of an outdoorsy person, make sure you don't miss out on the natural parks like Cazorla, Segura y las Villas Natural Park in Jaen, Sierra Nevada National and Natural Park in Granada and Almeria, and Grazalema Natural Park in Cadiz. They all have three things in common. Bewildering nature, an abundance of wildlife, and a myriad of charming whitewashed villages.
If you're driving, just make sure to familiarize yourself with the driving laws in Spain. Spain has some pretty unusual laws such as it's illegal to drive with headphones on or having an extra pair of corrective glasses with you (besides the ones you're already wearing) if you're required to wear them while driving.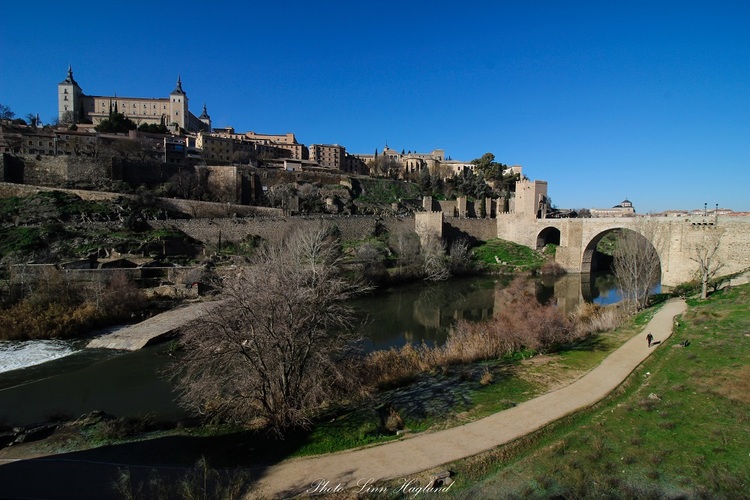 8. Explore Gaudi's work in Barcelona
One of the absolute best things to do in Spain, and definitely a must, is a trip to Barcelona, a famous destination for digital nomads. The amazing work of Gaudi is something you won't believe unless you see it yourself. Plus, there are countless .
The most famous landmark in the city and of Gaudi´s work is La Sagrada Familia, that looks like a perfectly made sandcastle towering in the middle of Barcelona. But there are numerous other marvelous examples of his unique work using natural curved lines in his architecture.
Though Barcelona is one of the most expensive and overtouristed destinations in Spain, it's one of the places you must visit. But make sure you show respect to the locals and book at a hotel and not an AirBnB when you're there so that you protect the locals from being driven out of their homes (according to the author's opinion).
   

9. Walk El Camino de Santiago
The most famous pilgrimage in Europe is the Camino leading to Santiago de Compostela. This is without a doubt a lifechanging experience and you can do the hike from many different places.
The most popular, is the Camino Francés (The French Way). Starting in Saint Jean Pied de Port in France, it takes you 773 kilometers to Santiago de Compostela. But there are routes taking you from several points in Portugal and even Malaga in the south of Spain.
If you're up for a spiritual and self-awakening experience, the Camino is one of the most amazing things to do in Spain.
   

10. Walk El Caminito del Rey close do Malaga
Another walk that's worth your while, is El Caminito del Rey. This used to be the most dangerous hike in the world when the partly destroyed path, pinned 100 meter high on the vertical cliff in the narrow gorge of Desfiladero de Los Gaitanes, was frequented by adventure seekers from all over the world.
In 2015, the path was reopened after being closed for renovation. Now, you can walk the two hours it takes through the gorge on a new, safe pathway built right above the old one. You can still see how it used to be below you and there are memorial sites along the path for the people that lost their lives there before.
It's now mandatory with a helmet and you get a security brief before you're allowed on the hike. Tickets have to be purchased in advance as only a limited number of people are allowed to enter at the time. You can buy tickets at their official site here.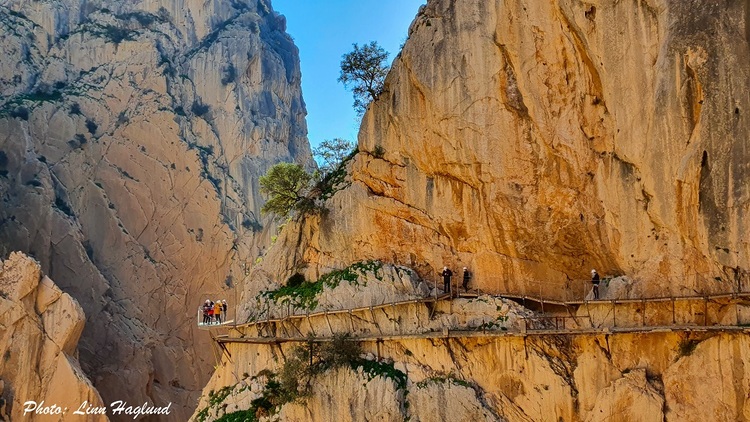 11. Learn Flamenco in Seville
What better place to learn Flamenco than Andalucia's capital city, Seville? The historical city has some of the oldest and best Flamenco schools in the country. Make sure you look up one in the neighborhood of Triana where the best ones are situated.
There are numerous bars to practice your Flamenco skills and mingle with the locals too.
   

12. Learn how to kite surf in Tarifa
Spain's southern coast is famous for the immense amounts of wind that sweeps the beaches into massive sand dunes. You'll see some of Europe's most astounding beaches in this area of the country, no doubt. But this is also what makes this coastline so popular among surfers and kite surfers.
If you're the adventurous kind of traveler, you should head to Tarifa and learn how to kite surf. There are plenty of kite surfing schools for all levels where you can learn to navigate the kite and ride the waves.
Make sure you have enough time for days where you can't practice, as the wind is what decides your activities. Too much or too little wind might change the plans of your lessons. On days with little wind, you can explore nearby beaches like Bolonia with its sand dunes and Roman ruins.
 

  13. Visit the Alhambra in Granada
No visit to Spain is complete without visiting the mighty Alhambra palace, fortress, and gardens in Granada. This might be one of the greatest Moorish heritages in Spain with a long, dramatic history of power shifts between the Moors and the Christians. 
Sitting right outside Granada old town with a backdrop of the spectacular Sierra Nevada, there's no wondering why this is one of Spain's most visited attractions.
To visit the Alhambra, you need to book tickets in advance. You can book online here.
 

  14. Go on a tapas tour everywhere in Spain
Any foodie should either book an organized tapas tour or just go on a self-guided one by trying all the tapas bars in the town or city you're visiting. There are so many amazing tapas to try and many of them are vegetarian too.
If you're a vegan or gluten free, on the other hand, it's a little bit more complicated unless you're in the bigger cities. In Madrid, for instance, you can find organized vegan tapas tours. In general, I find cities and towns with a large number of expats and big international influence better for any food restrictions than small traditional villages.
BIO:
Linn Haglund is an avid traveler based in Costa del Sol, Malaga. Her love for the outdoors made her see a lack of good hiking guides for Andalucia, so she took it in her own hands and created Andaucia Hiking, a blog focusing on thorough hiking guides, hiking tips, and gear.
Planning your next trip?