Last Updated on by Lohanna Reis
When you're travelling around England, there are so many beautiful villages along the way that are scenic, and easily missed if you're going by train. It is recommended to renting a car and travel to at least 4 to 5 places within 2 days. They're not that far from each other, you'll be spending a fortune on train ticket to one area alone.
You should expect to see the South Coast of England with clear and long winding roads, and you'd often see sheep and cows, a wide opened space of green valleys, green land with woodlands and forests. Imagine yourself going back to the 14th Century hunting for deer, and living in a small wooden peasant house, the forest would still look the same.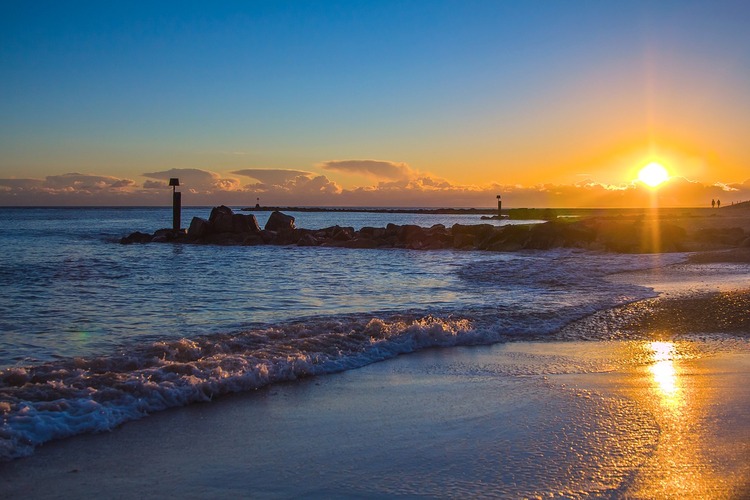 Insider's Tips:
If you are visiting London and traveling from there, a train ticket for one adult single to one area in the South Coast alone can cost around £28 – £37 pounds for an hour's journey on the day, so make sure you buy your tickets in advanced so it's cheaper.
Before you arrive, make sure to spend no more than 1 hour in each area. Also, make sure you've planned your trip correctly and have written down all the places you want to visit. Make sure you have enough time to see all the locations too, like a three week itinerary in England or a week for each city.
Without further ado, here are 7 South Coast areas you must visit when you visit England:
Rye

Camber Sands

Hastings

Pevensey

Eastbourne

East Dean

Brighton
1. Rye and Bexhill
If you want to see a perfect postcard picture of an English countryside, then Rye and Bexhill-on-Sea are two of the places you should visit. Situated in East Sussex, it's advisable to stay in either a self-catering, Airbnb or an accommodation with a cottage feel since there are no 4* or 5* star hotels.
The villages are only an hour's drive to the beach, and there's lots of parking per hour. Parking is relatively cheap ranging from £2 per hour depending on where you park, however, if you're going by train from London, it will take approximately 2 hours.
Rye to Bexhill is an hour's journey by train, and it will be around £8 per adult, cheaper than taking the train from London.
When in Rye, explore the Rye Nature Reserve where you'll discover wildlife, the history of the village and the stories behind it. You'll also be surrounded by marsh, woodlands, scrub, sand and many more. You can visit Rye Castle, a cost of £7.50 for non-members, and free for members.
Rye Castle was once a tower built between the 13th – 14th Century against the French, you could still feel the echoes of the war in the Tudor times as you wonder through different areas of the castle.
Although the open grassland space inside the ruin is a nice area to go for walks with your dog, £7.50 is quite expensive, it's better to walk on a grassland cliff and park nearby. It's free.
Bexhill is comparatively like Rye in terms of the village environment, but Bexhill's stony beach is unlike Camber Sands, full of sands. Between April to May, it can get windy, but people will usually walk their dogs by the sea and feel the breeze sweeping their faces.
If you have small kids, why not stop by Egerton Park close to the seafront where you can paddle on boats and let them roam free in the playground? You can also eat in the De La Warr Museum by the sea.
The food is a little expensive for what it's worth, and you must tick boxes with your order, but if you eat at the top of the museum, you get a great view of the beach.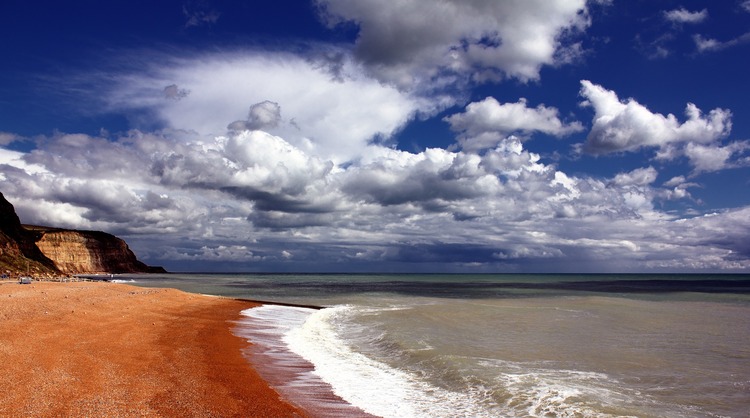 2. Camber Sands
Once you're done with visiting the village of Rye, drive up to Camber Sands beach. Camber Sands is only a 10-minute drive from Rye, or you can take the 102, which will take you there in 30 minutes. Camber Sands beach is a long shoreline beach.
Out of all the beaches around the South Coast, if you're looking for sand and dunes, then Camber Sands beach is the place to make sandcastles and eat fish and chips, although can be overpriced. It's better to have fish and chips in Brighton or Eastbourne.
There aren't that many activities to do around this area such as fun fair rides like Brighton, but if you just want to relax, have fish and chips, and splash your feet in the water, then Camber Sands is the best place to be.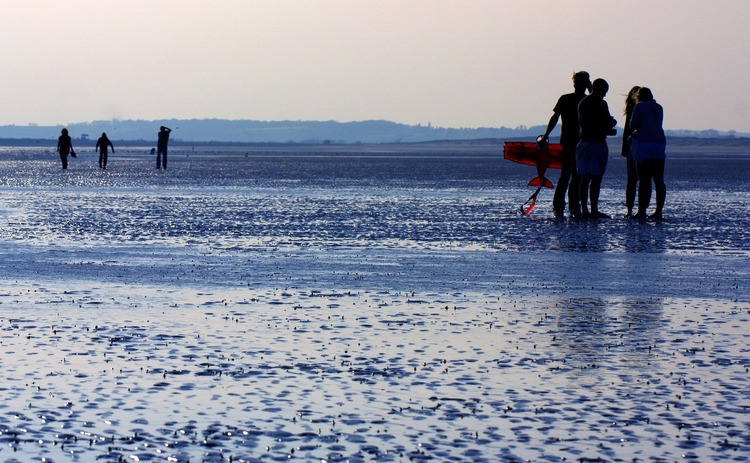 3. Hastings
Hastings and its beach are smaller versions of Brighton. If you want an alternative to Brighton, then Hastings is another option. Between April to May, it's quieter but it can get windy, but in August, it's hotter but busier.
Depending on how you get there, if you walk through the neighbourhoods, you'll see bright white houses, a picturesque white cliff, and colourful houses by the beach. At the peak of Hastings, check out Hastings Castle, a 1066 ruin castle overlooking the sea underneath.
Hastings Castle was once a stoned fortress William the Conqueror built during the Battle of Hastings when he landed in Pevensey, a neighbouring area. The ruin is surrounded by grass and stones, and it's a nice area to go for a walk, take your dogs and children there, but the castle is just that, full of ruins.
When I visited, I could feel the ghost of the past during the Battle of Hastings, and if you've been to Rye Castle, it's nothing different. The castle is around the same price as Rye Castle for non-members.
Hastings Old Town is a must to visit. There are many Tudor houses as well as medieval pubs to try out beer and fish and chips. The cobbled pathways between houses have many old churches dating back to the 10th Century, antiques, furniture shops, and many more. Although it's busy, staying in Hastings is a nice getaway from city life.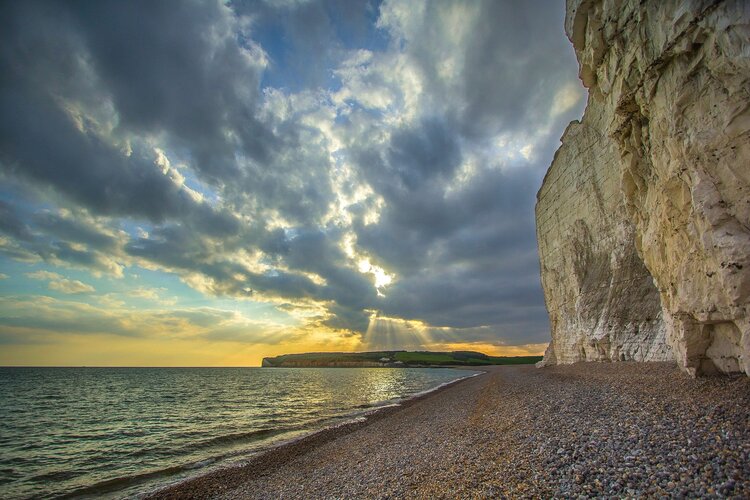 4. Pevensey
Pevensey Bay is located near Eastbourne, and the village is also like Rye, Hastings, and Bexhill. Like many other beaches around the South Coast, Pevensey Beach can be stony and windy between April to May.
You can also check out Pevensey Castle built by William the Conqueror. Like any other castles around the South Coast, it's all in ruins, and would have to pay to get in, but it's a great place to go for walks by yourself, with family or your dog, but once you have visited Rye or Hastings Castle, Pevensey is nothing unique.
Save your money! If you want to stay here, check out the Pevensey Holiday Park and the Pevensey Court House Museum and Geol, which talks about the history of Pevensey.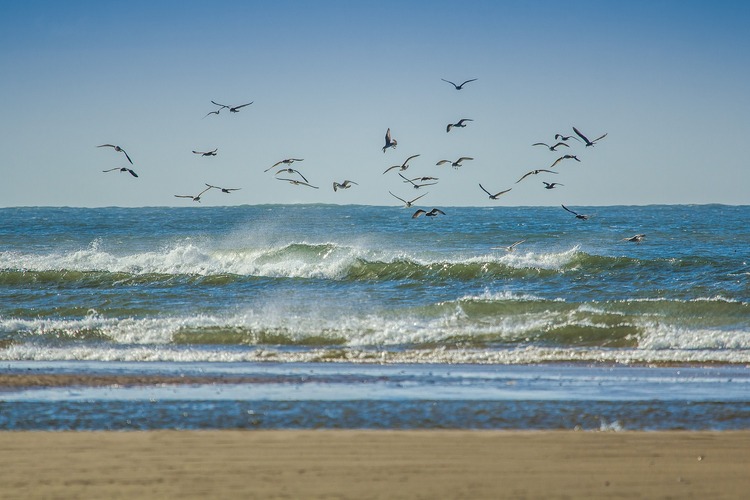 5. Eastbourne
Unlike the other South Coast areas of England mentioned here, Eastbourne is a bigger area and there are many things to do. Near the beach, you will also see big mansions and apartments, if you want to see what traditional English houses look like, and it's only a short walk away from the beach.
Beachy head is a great spot to enjoy the view of the white cliff, the small red lighthouse, and a few houses at the bottom of the cliff. Park your car nearby and take a walk up to the cliff to see the view of the South Coast. Be careful, there's no fence on the cliff edge.
Don't spend hours here since it's just a small spot to go for walks on the grasslands below the cliff. Alternatively, visit Birling Gap and Seven Sisters. Like Beachy head, it's just a small area full of seaweed, sand, and a great view of the white cliff.
No one really swims here, but like the rest of the beaches, between April to May, it's a great area to take a breezy walk.
Other areas worth visiting include Eastbourne Pier and the Sovereign Harbour Marina. Eastbourne Pier has the same environment as Brighton Pier, with white 19th Century hotels and apartments by the beach, several shop fronts, souvenir, and gift shops, and a stony pebbled beach.
Like Brighton, you can hear seagulls squawking everywhere you go. During the peak of summer, it can get busy, but if you go between April to May, it'll be more peaceful but windy.
The Sovereign Harbour Marina is in the middle of a dual carriageway, and you'll see many fast-food restaurants, cafes by the harbour front, and several million-pound yachts and boats docked alongside apartment buildings.
You can go on a boat trip to see the other side of the marina for £6 per adult, and £5 per child/senior, but the view of the harbour is the same as the view of the rest of the South Coast in England.
There are many public transports that take you to the Marina using Stagecoach, but if you miss one, you may have to wait another 20 to 30 minutes for another one. Check out the Stagecoach website for more information on buses.
If you're coming from London, you can get to Eastbourne in one and a half hours from London Bridge, one of the biggest stations in London going to the South. While you're in London Bridge, check out 31 things to do in the Southbank, an area worth visiting for the family.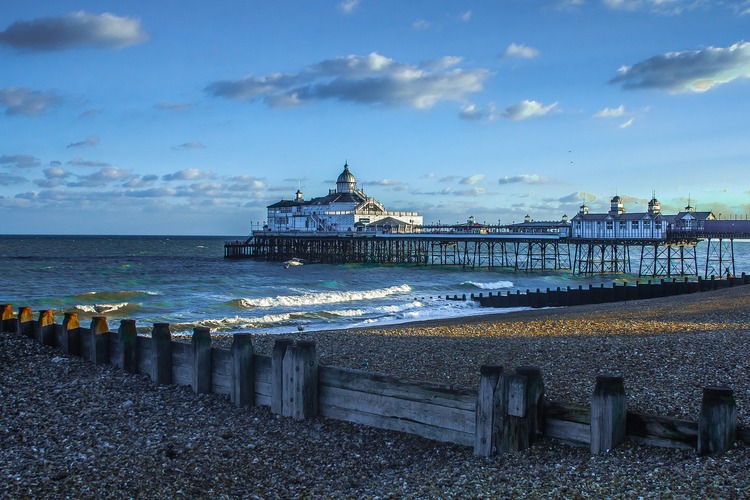 6. East Dean
Like the other South Coasts, East Dean consists of a high white cliff on the edge of the sea. The village is like Rye, Bexhill, and Pevensey, but smaller. There is also a row of English cottages with a small village pub if you want to grab some fish and chips.
While you eat here, you can enjoy the view of the green valleys with sheep and cows, as well as the quiet and peaceful environment of the English countryside.
Under the white cliff, take a walk with your dog or with friends and family along the pebbled coastline surrounded by large stones full of seaweeds.
As for things to do, check out Michelham Priory where you can visit a historic house and garden dating back to Medieval times. When you're there, you'll see a large lake next to the house.
You can also take advantage of the working mill open between Tuesday – Sunday from 2 pm. It's peaceful and serene compared to the busy Eastbourne Pier.
For a great day out with the kids, check out the small Redoubt Fortress. Located by the beach and the row of houses, this Redoubt Fortress has been built to defend against Napoleon in the 1800s.
Although it's not a big tourist attraction, the Redoubt Fortress is a great hang out for the family, and when you visit, you'll be haunted by the past. Don't spend too much time here though.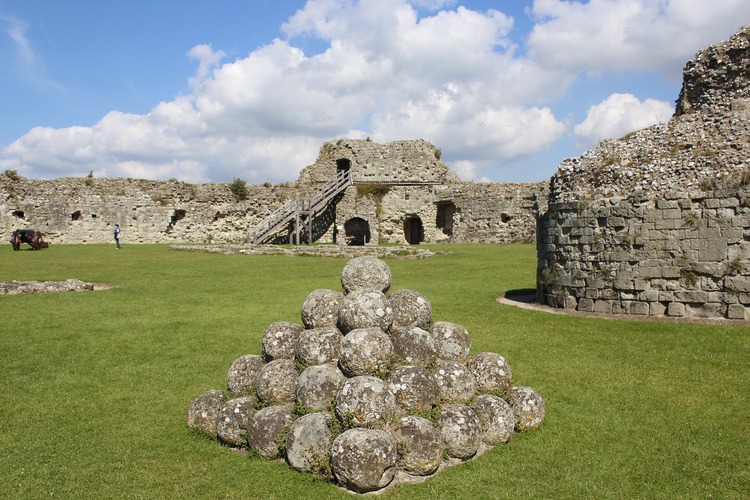 7. Brighton
The famous Brighton needs no introduction. Brighton has been a tourist attraction since tale as old as time, and it's a favourite spot to get away from London as a day trip. Although the environment is like the other South Coast areas of England, Brighton has many things to do and see.
In summer, it gets busier, and livelier than many of the areas mentioned above. Apart from walking across the stony beach, you can see the view of Brighton when you go up the British Airways i360.
You can also visit Brighton Pier where you can get your hands on the arcade, go on a rollercoaster ride, and bumper cars, and walk on the pier above the water.
When you visit the town away from the beach, walk through the small pathways where you'll see quirky shops from vintage, antiques, and fashion. You can also take advantage of the British pubs, Airbnb's and B&Bs, as well as 5-star hotels around here.
Compared to the modern 5-star hotels in London, most Brighton 5-star hotels still have the 18th Century character to it and there's plenty to choose from. All in all, if you're looking for a busy, vibrant, and lively atmosphere, unlike Rye or Hastings, Brighton should be number one on your bucket list.
You can also get to Brighton from London Bridge Station, which will take you there in one hour. Check the trainline website for more information on trains to the South Coast.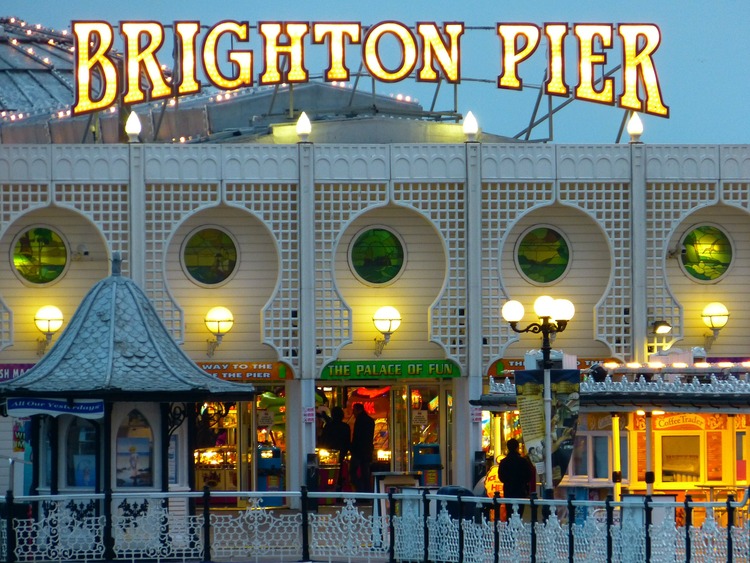 Map of the 7 best villages on the South Coast of England
So that you can organize yourself better I made this map with all the villages mentioned in this article. I hope it helps!
Summary:
The 7 best places to visit in the South coast of England are…
Rye

Camber Sands

Hastings

Pevensey

Eastbourne

East Dean

Brighton
Conclusion….
Well, that's it for 7 must see villages in England's South Coast. If you have one or two days to spare in London, please feel free to give these places a visit. 4 days in London, is ample time to visit the city, so spare a day or two in one or more areas of the South Coast for day trips.
Even if your purpose of visit is to the South Coast of England, never miss a day trip to London. There are so many areas that are worth visiting, and it's easily accessible from the South Coast.
Check out walking in the West End, recommended if you only have 1 or 2 days to spare if you want to see the famous landmarks. There is also an itinerary for 1 day and 2 days in London as well in my blog.
If you have any questions about England's South Coast, feel free to contact me on Facebook. For now, take care and be safe!
Bio
Hi, I'm Annisa. I'm an Indonesian national living in London. I've been living here since 1991. My family and I packed our bags to pursue a better way of living. My father thought London was a prosperous city with many opportunities.
Since living here, I noticed London is rich in history and culture and I had an idea of writing about it in a blog. As a resident here, I've learned the ins and outs of London and every time visitors see London, there's always something new to see and do.
It's impossible to see everything in a short amount of time, so that's why I made it my mission to write about London and give visitors tips and tricks for planning a great holiday.
For more information on London Travellers, follow me on Instagram @londontravellers22, Facebook, and Pinterest (londontravellers).
Planning your next trip?
Then don't forget travel insurance! You don't want to get stuck paying a ton of money and ruining your trip if you get sick or have an accident without travel insurance. WorldNomads is ideal for adventurous travelers, backpackers, or anyone looking to be protected during their trip. They cover almost every single activity you can image!
Already reserved your hotel or hostel? If not, we recommend Booking.com. They have a huge selection of hotels and hostels all over the world. Plus, in most cases, you can cancel your reservation without any costs up to a few days before the check-in date!
Still haven't booked your plane ticket and want to save big? Take a look at Kayak and Momondo. They are flight aggregators that combine several other ticket search websites to make it easier for you to compare prices and make sure you are getting the best deal.
And finally, will you need to rent a car during your trip? Then check out Rentalcar.com to search and compare car rental companies from all over the world on a single website. Then, you can find the cheapest price for the best car!